Welcome to another odds and sods. It's been an eventful month and- … what's that I hear you say? "You didn't do an odds and sods for April like you're supposed to?" All right, fine. That was my plan, but at the end of April I was busy preparing for a holiday, and then my Brighton Fringe coverage started, and by the time I had a moment to catch up it was already halfway through May and getting a bit pointless. There, happy now?
Anyway, I'd better do a June update because quite a lot's happened this month that needs talking about.
Stuff that happened in June
So, no more procrastination, let's round up what happened.
The National Portfolio announcement
I'll start with the biggie; at least, it is the biggie if your work is in any way connected to the National Portfolio organisations of the Arts Council. If you're not connected, then you might wonder what this is. So fast explanation: there are two main ways that the Arts Council funds arts. For most of us, it's "grants for the arts", where grants are handed out for individual projects, usually in sums of four or five figures. The National Portfolio, on the other hand, is for much bigger grants for organisations deemed to be national significance. The last round of funding, like all public spending, had a big squeeze, with many organisations losing this top tier funding completely. This time, for a number of reasons, it's been more of cost-neutral one.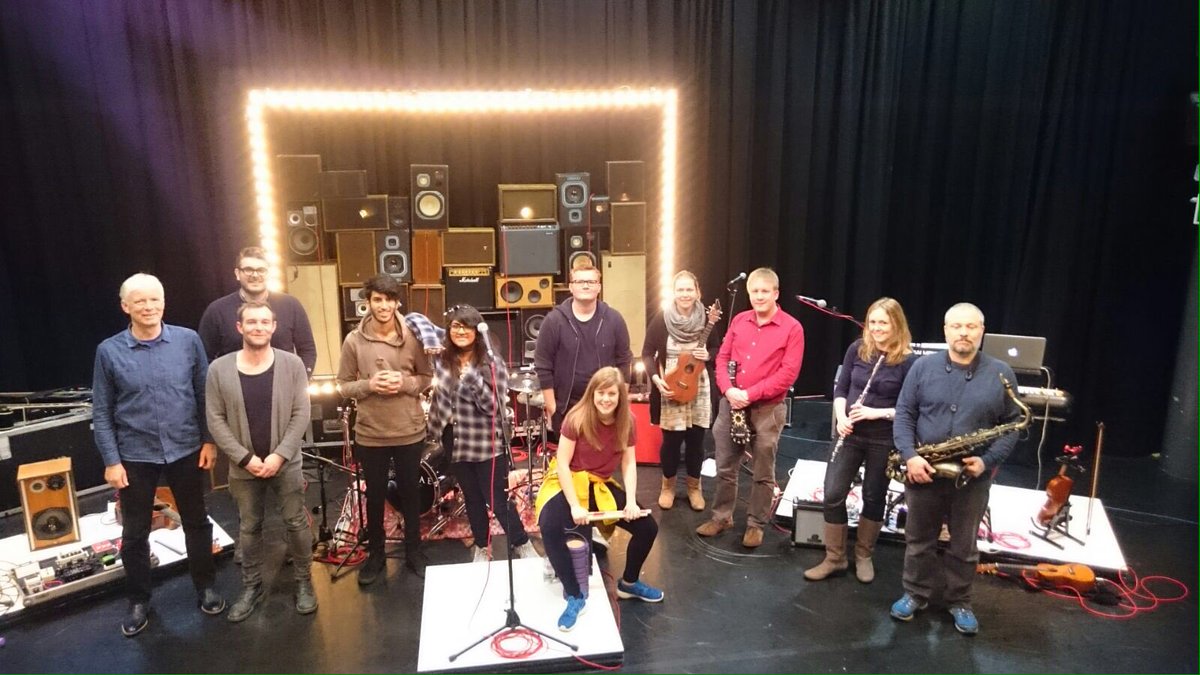 In the north-east, pretty much everyone in the 2015-2018 NPO list has kept their funding for 2018-2022, including Live Theatre and Northern Stage. (The Stephen Joseph Theatre and Northern Broadsides also kept theirs.) There is a small catch in that this is in cash terms rather than real terms. We don't know what inflation will be in the next four years, but we could be looking at an 8% cut in real terms. However, a number of new groups have gained NPO status, and the most notable one for north-east theatre is Unfolding Theatre. I was a bit surprised by that news, as they were a group I only heard of last year with Putting the Band Back Together, but I'm not complaining. The more, the merrier.
Outside the north-east, Durham County Council has kept its NPO status for its festivals, which means that we can safely assume Lumiere will be returning to Durham in 2019 and 2021. Good news considering this was in doubt not so long ago. However, the bad but expected news is that there's virtually no change to the Newcastle-centricism of the funding. Outside of Tyne and Wear, NPO funding is pretty poor, and the theatre category it is especially feeble, with just two organisations getting 12% of the share. (This is slightly skewed by the ARC Stockton coming under "combined arts", but that's a weak consolation.) And the other bad but expected news is the reaction, or rather lack of it. We endlessly hear, quite rightly, how disproportionate the funding still is towards London, but I'm not a single figure in the arts world even questioning why a county that only accounts for 40% of the region's population gets 88% of NPO theatre funding. Seems those of us outside of Tyne and Wear fighting the mindset that the north-east is Newcastle are still on our own.
Looking beyond the region, the big eye-catcher was Emma Rice, the outgoing artistic director of Shakespeare's Globe in London. I really shouldn't be paying attention to this, because nothing that goes on there has any bearing on theatre here, but it's been impossible to not hear able the hugely acrimonious spat between her and the board of the theatre, with her desire to produce Shakespeare plays with masses of lighting and sound in conflict with the original aim of producing authentic productions. She has got NPO funding for her own theatre company, Wise Children, which is being viewed by her supporters are victory over the board who forced her out. For what it's worth, I think the decision to give her NPO status is the right one, but it's nothing to do with point-scoring for a preferred side. Clearly Emma Rice and the Globe both have loyal followings at odds with each other; and whilst I still believe a mutually acceptable compromise could have been reached last year, it's too late for that now. It's now for the best that Emma Rice goes her way and the Globe goes theirs, with everyone else free to choose who to support. I hope now that Emma Rice has her funding (The Globe isn't NPO funded but doesn't need it), this pointless spat can end and we can move on with an amicable divorce. I fear the spat will go on regardless. But I can hope.
Alphabetti is officially back
One theatre having a good month for reasons other than NPO funding is Alphabetti Theatre. Alphabetti Theatre last shut its doors in March after losing the basement: an unfortunate side-effect of some developers having a rare display of actually doing demolition and redevelopment when they said they would, and not ten years later as is normally been the case. But in spite of being left without anywhere to perform, the mood always seems highly optimistic that they would find a new venue.
Well, it's now official. They are back in a higher-capacity venue next to the Discovery Museum. It was only confirmed two weeks ago, and they had their first opening last Saturday. It's a ten-year lease, so there's no chance of having to do another venue hunt for the next decade. At this stage it still looks like a building site: last their last venue, no-one's been there for ages and there's a lot of mess that need clearing up and a lot of utilities to reinstate, not to mention new walls that need to be built between bar and theatre. There are two notable features in particular for this new site. Firstly, it's on a ground floor meaning it can be fully wheelchair accessible. It's near-impossible for small theatres to find wheelchair-accessible spaces; most of them are in awkward buildings because no-one else wants to go there, but somehow Alphabetti managed to find premises both affordable and accessible. Secondly, the plan is to have a soundproof wall between the bar and the theatre, so that the bar can be open every evening, including when a performance is on. The bar accounted for a lot of Alphabetti's income in the old venue (with ticket sales usually going to the artists), and this looks set to continue in the new one.
The new space is expected to have a capacity of 100 seats, and it look like with this will come an operation with a much higher cash flow. Certainly they are recruiting a full-time theatre manager on a decent wage, and this plus the building costs will require more income. It is intended that more high-profile acts from outside the region to visit – high-profile acts have visited before, but there was always an element of goodwill or return favours involved; now the higher capacity should make it more financially viable. However, there is a downside to this, which is that this makes it harder for entry-level acts to perform. The original inspiration for Alphabetti was that the founding artists couldn't find anywhere to perform, but even in the old venue demand ended up outstripping supply. And much as high-profile acts are welcome financially, every act programmed is one less opportunity for someone wanting to get started. There is a rehearsal room upstairs which, it has been suggested, could double up as a smaller/affordable performance space, but it's way too early to tell whether this could happen in practice.
But we are getting ahead of ourselves here. We still don't know for certain what upstairs or downstairs will look like. We know that the previous Alphabetti was reconfigured after its original opening once it was known how the venue worked in practice, so we can probably expect some unexpected changes here too. Newcastle has a long way to go to equal London in terms of opportunities to perform, and it will probably take more than one fringe theatre space to catch up. But finally getting a first venue on a secure footing is a major step forwards.
Brighton Fringe sales revealed
Followers of my Brighton Fringe coverage may recall that I wondered several times when news would emerge of how ticket sales across the fringe were doing. The year before, they made a big song and dance over what turned out to be a 30% increase; this year, the lack of news made me suspect the figures weren't so great. Well, three weeks after the close of the fringe, the number was revealed, in an exciting-sounding article about the record-breaking fringe. But whilst it's true to say it's a record-breaker, the growth in sales was 4%, behind the increase in registrations of 7%. Growth is growth, but for anyone who was hoping for another year of whopping audience growth to drive more growth of acts taking part in 2018, this might be a disappointment.
Usual caveats apply: these figures don't tell us whether this 4% increase is across the board or something else. A 4% increase due to bumper sales for the biggest-name acts is very different from a 4% increase due to an uptake for small entry-level acts. And it's intuitive to assume that audience growth drives fringe growth, festival fringes don't necessarily behave in an intuitive way. For example, over at Buxton, where the dominant venue went down from three spaces to two, the Fringe grew in spite of everyone expecting the opposite. (More on this in my upcoming Buxton Fringe preview.) There's still everything to play for in the battle for Brighton Fringe to rival Edinburgh's.
Assembly is back with Assembly (and other Edfringe venue updates)
Speaking of Edinburgh, there's time for one last look at how venues are shaping up. I reported back in March that Sweet Venues is expanding to a second venue, which could be a significant development if they can hang on to the acts they get in Brighton. I can now report another significant bit of news, which came around the same time but I managed to miss, and that is the Assembly Rooms is back under the management of Assembly. Edinburgh Fringe veterans will know what I'm talking about, but for everyone else, this will take a bit of explaining. So … Assembly used to be a venue chain that ran both The Assembly Rooms in the New Town and Assembly Hall in the Old Town. Then the Assembly Rooms was closed for refurbishment, and there were fears it would stop being used as a venue. During this time, Assembly relocated its Assembly Rooms operations. Assembly Rooms then re-opened as a venue but chose to manage itself independently, meaning that Assembly Rooms and Assembly (running Assembly Hall) were completely different venue chains. And to confuse matters even further, Assembly's new site was in George Square whilst Assembly Rooms is in George Street. Is anyone still following this?
Anyway, possibly as a result of too many people turning up to an Assembly Rooms box office requesting tickets for an Assembly show, and vice versa, Assembly Rooms is now under the Assembly umbrella during festival season. Assembly will still operate in George Square, so this could make them a huge chain, even by supervenue standards. Assembly Rooms still operates as a stand-alone venue the other eleven months of the year. One side-effect this might have over the Assembly Rooms selecting a programme aimed at interest to Edinburgh locals. I hope this is not lost in favour of generic supervenue programming, because with so much of the city turned over to the fringe every August, it's only right that somewhere should go out of their way to appeal to the city itself. Perhaps someone can report back on how well Assembly Rooms at Assembly does this.
Other details include the Free Fringe chains gaining a few and losing a few spaces, and some smaller venues I'd barely heard of closing their doors. However, one notable absentee is Forest Fringe. Firstly they said they were taking a year's break, then they decided they were going for good and focusing their efforts elsewhere … At the risk of saying something unpopular, I have to say I won't miss them. There were some aspect of Forest Fringe's mode of operation I liked, such as expecting performers to muck in with the work normally left to venue volunteers. But I have not forgiven them for their part in supporting censorship in the 2014 Edinburgh Fringe. The Edinburgh Fringe is supposed to be a festival open to all. I accept it's not that simple in practice because venue have to choose who they do and don't programme. But once you start making demands of what other venues can and can't programme, that oversteps the line. If Forest Fringe doesn't believe in open festivals, they're entitled to that view – but if that's the case, Edinburgh Fringe is not the festival for them. I certainly don't think the Festival Fringe Society should go out of their way to try to get them back.
The Empty Shop PhD
Another thing I reported earlier this year was The Empty Shop Think Tank. The big news was the opening of a new temporary space above Durham Bus Station. This had its first public opening in April, and since then they've been developing different bits of the floor into different arts spaces. There's just been the first exhibition in a newly-created gallery space. If fact, now's a good time for me to give a rare plug for a non-theatre art piece from Morkey (aka Morning Skyrail aka Adam Westerman). I really liked the exhibition, a mixture of pictures and sculptures and prose evoking a fantasy world. Not sure when any more exhibitions are coming, but you can find a lot of this pictures on his tumblr  page.
But the most interesting development this month is sometime completely different. Part of the original advertised aim of TESTT was to research Durham's cultural landscape as a whole, but that's gone largely unnoticed with all the excitement over the new space. Until now. Durham University has just advertised a PhD as part of the Northern Bridge scheme (scroll to page 4 for the description). The remit is expressly related to the Empty Shop and particularly this new space, but my guess is that in practice it will end up doing a lot of research about the grassroots cultural scene of Durham in general. As far as I can tell, this is a fully-funded one, covering both fees and living expenses.
I intend to keep an eye out for this thesis when it's completed, simply because I don't believe anyone has ever made a serious effort to research grassroots culture in Durham before – something, I suspect, helped along until recently by those who think that you don't need this if you can import everything from Newcastle instead. At the moment, knowledge of this subject seems a dark art – some people might know it quite well, but only through years of picking it up as you go along. I can't think of any sources on information where a newcomer can go and read up on what it's like and have some idea of how to get started. We've got at least three years to wait for this thesis, but don;t worry, I'll be waiting.
The Lyn Gardner saga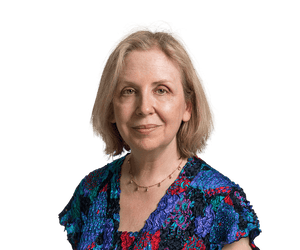 Finally, I may as well chip in on this debate over Lyn Gardner and her Guardian blog. This had evidently built quite a following, because when the Guardian axed it, there was an outcry. Since then, she's been signed on as an associate editor at The Stage. Again, at the risk of saying something unpopular, I think this move was for the best. Not because I have any strong opinions on her writing either way, but because I'm coming to the view that newspaper theatre journalism, in its current form, is unsustainable.
The reason I don't have strong views on Lyn Gardner's blog is that I don't read it. It barely registers in the north-east theatre scene. When I have dipped in, it's often stuff in relation to shows in London that I haven't seen and can't see. Lyn Gardner's supporters say that she's not London centric and writes a lot about what goes on outside the capital, and I'll take their word for that, but the problem here is this simply replaces plays that are inaccessible to 80% of the British public with plays that are inaccessible to 90%+ of the British public. Articles about plays in Birmingham or Glasgow are of no more interest to me than one in London. You can't win: no matter which town or city this play is that you consider of interest, the vast majority of a UK-wide readership can't see it. This hasn't stopped her building up a loyal following, but the harsh truth is that it's not paying for itself.
The Stage, I think, is a better home for her in the long run. True, the Stage is still a UK-wide publication which suffers from the problems of articles about specific plays not bring relevant to large swathes of the country, but at least it's a dedicated audience that is interested not only in individual plays but also the way that theatre is going in general. Unfortunately, it means her articles will go behind The Stage's paywall, but the internet has somewhat spoilt us and we can't assume we can always have the journalism we want for free. The Stage clearly thinks her name will get them more business, and they're probably right.
But this episode needs to be a wake-up call for theatre journalism in national newspapers. They don't have the monopoly on theatre coverage they enjoyed in pre-internet days, and the model they used in those days doesn't work any more. If they want to be competitive online, they have to look at a system that provides substantial coverage to all the country. At the moment, the closest example I can think of is The Reviews Hub, which has reviewers stationed all around the country. Unless someone can come up with a better idea, that may be the model that The Guardian and other sides have to adopt, and if it means reviewing plays by an assortment of casual reviews than a few well-paid big names, so be it.
Things I wrote since last time
Since it's been three months since my last odds and sods, this is going to be a long catchup:
Educating Rita and September in the Rain: Two reviews of revivals of classics, including a superb performance from Jessica Johnson as Rita.
What's worth watching: Brighton Fringe 2017: My recommendations for Brighton. B ut that's come and gone now.
Brighton Fringe 2017 – as it happens: The coverage of the fringe itself, including instant reviews – the roundup will come later once I've got my paperwork down to a sane level.
The Red Lion and East is East: Two more reviews from the north-east, this time in Newcastle with two highly pleasing plays. (Mostly written of a train between Berlin and Munich.)
Chris's hierarchy of appealing to authority: Something completely unrelated to arts for a change – with an election coming up, a handy guide to spotting bullshit of the "studies say …" variety.
What's worth watching: spring/summer 2017: Recommendations for the season just started, with quite a strong Stephen Joseph Theatre showing.
Northern Stage's autumn 2017 launch: For some reason, I was invited to this. In return, an article on what's in the Northern Stage calendar that I'm looking forward to.
On Northern Broadsides' Richard III: An unexpectedly viral article I wrote about why I think Northern Broadsides' decision to cast a disabled actor as Richard III is important.
And that's us up to date on odds and sods. Now all I have to do is my recommendations for Buxton Fringe. When is that? On crap, tomorrow. Better keep typing.