REVIEWS: Skip to Gratiano, And Love Walked In, I Am Beast, Between You and Me, BADD, Scorched, The Ruby in the Smoke, Blink, Blooming, Shit-Faced Showtime, Decide-a-Quest, Catching the Ghost, Doktor James's Academy of Evil
All right, I know I'm nearly two months behind on this. No need to get so smug about it. I'm learning the hard way how much paperwork piles up when you go for a two-week holiday in May, and I'm still clearing the backlog now. But I can't delay this forever, so let's get a move on.
New to this roundup is the Ike Awards. I will be writing about this properly when I have a bit more time; if you want to know why I created these awards and who this Ike is, you can find that in my live coverage of the fringe (along with my instant reviews of the plays). For now, the short version is that an Ike Award can be considered equivalent to a five-star rating. It's a bit like the Brighton Fringe Argus Angels, except they've good as stopped reviewing the fringe this year. So, Ike has replaced the Argus Angels. So there.
The one thing you won't be seeing in this roundup is a list of stories about the fringe as a whole like last time. Last year was a very significant year for the Brighton Fringe, mostly down to the appearance of Sweet Venues, a second supervenue to complement The Warren, and also a huge rise in registrations, partly but not entirely driven by the appearance of this new venue. This year, however, it's been much more of a "no change" festival. There was another rise in registrations: not a huge one, but enough to suggest last year's surge isn't going to recede. Sweet and Warren largely stayed as they are. The only notable difference was the absence of Republic, a large Spiegeltent-style venue on the beach, which I can only suppose couldn't compete against Spiegeltent proper. The most interesting news that surfaced during the fringe was pop-up venue "Shiny Town" being cancelled after being refused planning permission – at first, it seemed odd that a venue would commit to being in the fringe before they had the go-ahead, but apparently this ran into all sorts of red tape and I've drawn a blank over who was at fault.
So let's go straight into the reviews.
Pick of the fringe:
I saw a lot of plays, but in every fringe there's a set list that stick in my memory. In a good way. Two stuck in my memory in a bad way, with one particularly contrived and unfunny one inexplicably hoovering up good reviews everywhere. But we don't talk about that. Let's get back to the good ones.
This list contains an unusually high number of caveats, so you'll need to read on to check exactly why I put these in the list. Anyway, in alphbetical order, here we go.

Gratiano
This is an unusual play to review. It's written and performed by Ross Ericson, best known with his recent roaring success The Unknown Soldier. That play was based on a very simple but incredibly effective idea of who the Great War's most famous casualty really was. Gratiano, however, relied on a much more ambitious premise. It's a sort-of retelling of The Merchant of Venice, but not just any old retelling. It's now set in fascist Italy, and whilst Shylock the Moneylender is still the same vindictive and unsavoury character, Bassiano and the other people he fights in court aren't any better. Mostly greedy, mostly opportunistic, and all fully on board with the new craze started by this Benito guy over in Rome. In order to create this new world, Shakespeare's tale has been extended further. It's now after the war, Shylock has suffered a fate far in excess of his crime, Bassiano has been murdered, and Gratiano is help on suspicion of his murder.
As you can see, this is a very ambitious take on a Shakespeare play, changing the setting, the emphasis of subject material, the order in which the story is told, and the timeline. As such, this is a Marmite play – either you will like the concept, or you won't. I am obliged to report that one avoidable complaint I've heard is that some people got confused over when the play was set – I worked out that Gratiano was looking back at the fascist era myself, but this could have been made clearer. But whilst this retelling of Shakespeare might not be for everyone, it's a very clever retelling. All of the plot points of the original play are there, but the underlying motives can be very different, where acts of love of kindness become acts of exploitation and self-interest. The biggest difference is the famous trial: Shylock is still after his pound of flesh (and still making the schoolboy error not not include blood and internal organs in the fine print), but that's not the reason the fascist mob in the gallery has it in for him.
The Unknown Soldier remains Ross Ericson's smash hit, and if you only have time to see one Grist from the Mill play, see that one. But if you have time for both, I've give this one a go. It's not the play for Shakespeare purists, and for everyone else the only way of knowing whether it's the play for you is to go ahead and see it. But if it is, you will find it a chilling twist on a well-known tale, had it been set in Venice at a later point in history.

And Then Love Walked In
Wired Theatre are a long-standing fixture at the Brighton Fringe, having produced a site-specific play every year for a long time. They've faded a little in prominence in recent years, not because they're doing fewer plays or less good plays, but simply because the fringe has grown around them as they've stayed the same size. But they've kept a loyal and mostly-local following all this time, and with good reason, because they've mastered the art of site-specific theatre in ordinary homes in a way few groups do. In earlier years, they sometimes got a little too clever over what they were trying to do and ended up confusing, but they've got more disciplined over that in recent years. The only tip I would give a Wired newbie is to expect the play to jump back and forth in time. They usually do, but you might get lost if you don't realise what's happened.
So what we have here is a self-employed psychiatrist welcoming us to his house. He wasn't always a psychiatrist – he was once a teacher, before the bottle got the better of him and his violence cost him his job and nearly his marriage. But he got his life together and the marriage was strong enough to survive. Well, sort of. Reading between the lines, it was the mutual love of their daughter that held it together. After the daughter married and moved to Sweden, it fell apart, with wife getting involved with a Polish neighbour, husband getting involved with a client – unclear who started it, but mutual suspicion drives them both forwards. We don't hear this story in chronological order though; as often is the case in Wired's plays, this is slowly pieced together from the flashbacks.
It's a good play, and the only criticism I have of this is that this feels like a "jack-of-all-trades" play, strong in many areas but not much to give something to stand out from Wired's other plays. The most individuality in this play comes from the dreams the character talk about, which start to be acted out for real as our leading man gradually allows his own self-destructiveness to consume him again. But it doesn't really define the play in way that the depiction of the Suffragettes movement or the Greenham Common protests did in All Found and Up for Action and Come Unto These Yellow Sands respectively, nor does it connect as emotionally as last year's Dancing in the Dark, by far my all-time Wired favourite. However, the play is well up to Wired's standards, so if you like what you've done before, you won't be disappointed here.

I Am Beast
Sparkle and Dark have returned to the fringe circuit after a year's break whilst their director did an MA. They are starting where they left off, with I Am Beast. Last seen in Buxton and Edinburgh in 2015, the reviews ranged from praiseful to lukewarm. For the 2017 run, they made a number of changes to the story. I personally didn't think there was a pressing need to make changes – I already considered this to the the best Sparkle and Dark production – but it was interesting to see what they did. I've already reviewed the play from Buxton and Edinburgh 2015; the story is pretty much the same in 2017, so I won't go over it again – my old review still stands. Short version: I Am Beast is the story of Ellie, who used to read superhero comic books with her mother and make her own world. Now Ellie's mother is dead, and Ellie lives in her own fantasy world, until the "Beast" appears and fantasy and reality begin to blur. The winning formula is the team of writer Louisa Ashton, director Shelley Knowles-Dixon, musical director Lawrence Illsley and head puppeteer Nicholas Halliwell, who've worked together for years to create these productions.
The new play is 20 minutes longer, but it's not just 20 minutes' extra material; lots of scenes has been added, moved, removed or changed. The big difference this time round was the addition of Captain Lightning, or plain old Sam in Ellie's real world, someone who obviously has a crush on her. I was a little wary when I heard about the inclusion of a love interest – I'm not outright against these plot threads, but the ending where she (or he) meets Him (or Her) and realises everything is going to be all right is just about the most over-used trope in stories. But Sam's not there is the stories to make things better for Ellie – rather, it's how Ellie's depression affects Sam, just like it affects everyone else around her. The ending remains the same: it's not Sam who can save Ellie from her demons – it's still up to her to to save herself.
There were a couple of lines lost from the old version that I missed, but that's something only noticeable by people who see both. The only annoyance wasn't with the play or production, but the noise from the fans and from outside, but I appreciate there was no easy solution to that (miking up doesn't play nicely with fast costume changes). Anyway, they finally got a five-star review for this. That was long overdue. Now we for wait Sparkle and Dark bring next.

Between You and Me
This is another unusual entry into my Pick of the Fringe, because it's only sort-of billed as theatre. This is what SpeakUpActOut call "Forum Theatre". A short play is acted out on stage, but its purpose is to raise an issue and start a discussion. Working in partnership with Mankind, this talks about the experience of sexual abuse and opening up to people. As this is a theatre blog rather than a blog for wider issues in society, I can only judge this on the play itself. I approve of the idea of forum theatre, but the play has to stand or fall on its own merits in this review.
Well, what do you know. It might be lower-key of the two supported by Mankind, but that half-hour piece is one of the best pieces of theatre I've seen. Sadly, there's nothing joyous in this play, in contrast to Mankind's other play, Blooming. Patrick Sandford, star of that play and Mankind's smash hit Groomed, where he spoke so frankly of his own real-life experiences, was lucky enough – when the time came to tell someone what happened – to be listened to. This story – not based on any one individual but compiled from the accounts of real victims – is about what happens when a victim isn't listened to. And the thing that makes the problem worse is that the victim is male and the perpetrator is female. So as well as all the usual problems faced by female victims, he also gets the assumption that men enjoy this sort of thing, don't they? That's only when he reaches the subject. Before then, it explanation that he's gone off sex is that he must be having an affair. Or gay. It says so in Cosmo.
Be warned, this is very gloomy 45 minutes. Most disturbing of all is the flashbacks to what the mother said to his 9-year-old self, practically labelling him as the perpetrator, and not the 16-year-old stepsister who did this to him. And yet, in spite of all this, there is no finger-pointing, not to the sister, wife or friend he tries to talk to, and the discussion even tries to understand why the perpetrator did what she did. Expecting a disturbing experience, but ultimately a rewarding one.
BADD
The last one in my pick of the fringe I have to declare conflict of interest for. This play covered a subject close to my heart, that being censorship, as such I need to be careful I am judging the play and not just the message of the play. BADD is Bothered About Dungeons and Dragons, which was a campaign in the 1980s to get Dungeons and Dragons banned in the 1980s for promoting Satanism. Anyone who has ever played the game will know how ridiculous that claim is, but this campaign still got a huge amount of support, because scare stories are easily propagated on things that everyone's heard of but few people understand. I wrote a much longer rant about methods of groups such as BADD in my live coverage that I won't repeat here, but the key tactic is to pick on a group you can make into sanctioned hate figures. Roleplayers were the sanctioned figures for 1980s Christian authoritarians, but plenty of other authoritarians of all political flavours use the same tactics against different sanctioned hate figures.
However, ignoring that and focusing on the play itself, BADD is a play that eviscerates the censorious attitudes of the 1980s Christian Right, but Hermetic Arts always does it in a funny way. Pam (Carrie Marx), is convening a meeting of a local branch, but unfortunately her local church isn't taking her campaign that seriously, having given the second hour of her meeting to a table-tennis team. Really? They think table tennis is more important that protecting your children from the evils of Satan? So Pam has to rush through her presentation, tying herself in knots at she talks about cults the same moment she loses her place on the flip-pad and brings up "CHRISTIANITY". You do, despite yourself, end up feeling sorry for Pam, someone who's clearly wedded to this campaign as her only purpose in life.
By the way, if you are a Dungeons and Dragons fan, the good news is that there are plenty of references to the game in that, or rather, there's plenty of half-arsed references from someone who obviously know what she's talking about. Not Carrie Marx – she's a Dungeons and Dragons player herself – but her alter ego Pam, someone who routinely confuses casting a spell in the game with actually casting a spell. This level of ignorance might seem far-fetched, but honestly, I got one of BADD's books at the end and it really was that bad. So watch this and have fun. But the next time you hear a scare story in the news and plenty of experts discuss it without consulting anyone who actually watches/reads/plays/does the thing that's so terrible, remember that maybe you are watching a 21st-century BADD in action.

Scorched
One
late addition to the picks of the fringe is something I didn't actually see in Brighton, only afterwards in Washington Arts Centre, but it came so soon after its Brighton run I may as well include it. This is a solo play from Open Sky Productions, and in a rarity for fringe solo performances, it's a play with a different performer to the writer. The story is that of writer Lisle Turner's grandfather, who fought in North Africa throughout the second world war, and like many war veterans, never spoke of it; not until decades later, beset by dementia.
True stories aren't always easy to perform. Some tales take to the stage better than others. You're Not Like The Other Girls Chrissy, wonderful though Caroline Horton's play was, had the advantage that the true story adapted very well to a self-contained play, beginning when her French grandmother met her English future husband, and ending with a reunion after waiting six long years. Jack's tale, on the other hand, is a more fragmented one, memories both of his time in the desert and his long and varied life afterwards, including a difficult marriage, possible strained by memories of the war. A less successful play could have struggled to maintain interest in such a disparate story. But this play is a success because of the glorious vision of director Claire Coaché. Robin Berry delivers a fine performance, but this is enhance by some very clever solo choreography, and some wonderful projected animations. Animations such as a moving tattoo, or an image projected into falling sand. Yes, sand is a very symbolic part of the play.
There is just one snag with all this use of sand, which was that a lot of the action had to take place on the floor. This wasn't an issue in Washington Arts Centre where the steep=raked seats all get a good view of the floor, but apparently in the Rialto in Brighton this caused a lot of people to miss a bit of what was going on. That was unfortunate, but off-hand I can't think of any venues in Brighton that were laid out in the right way. But if that's the price that has to be paid for something this innovative, it is worth it. This tour has now finished, but surely it will be back after this much critical success. I hope Open Sky take care over where they book, but assuming there is a next time round, Scorched is the play that be scorched into your memory.
Honourable mention:
A short list of honourable mentions this time, with only two entries. Remember, this isn't the bottom tier. I liked these. Bottom tier is stuff too bad to saying anything positive about. Oh boy. Anyway, here they are:

The Ruby in the Smoke
This is an unusual one to review. There are two well-known limitations to most festival fringe plays: firstly, you can't run full-length plays (well, you can, but it's hard to get an audience if you're not already an established group); and secondly, you can't have big casts (well, you can, but it will blow your budget sky-high). However, for many groups, festival fringes are the only to get yourself noticed by the wider world. This seems to be the case for Escapade Theatre, barely noticed until they produced this adaptation of Phillip Pullman's story of Sally Lockhart, a sixteen-year-old sent to live with an uncaring aunt after the death of her father at sea, only to discover he was in possession of a mysterious ruby that people will kill to obtain. It was created with the support of the author himself, and if Escapade's intention was to get themselves on the map, it's worked, as it already picks up a good tranche of reviews from Edinburgh last year.
There's a lot of good things to say about this production. Under the constraints of festival fringe conditions, Madeline Perham managed, I think, to do the best possible job of transferring the first Sally Lockhart mystery to the stage, bringing a very fitting atmosphere to the stage version with some clever sound and staging. However, I got the impression that this play is best watched if you already know the story. I didn't. Most books – even ones as short as 200 pages – are an absolute bugger to adapt for the stage, and often you are faced with a choice of either cutting important plot points or piling on the running time. In this case, even with a running time of 80 minutes, I found I spent a lot of the time playing catch-up. This is not unique to this adaptation – I remember seeing a BBC adaptation of another Sally Lockhart story a few years ago, and that was also a struggle to follow. They cleverly cover all the characters in the story through some tight doubling, but even this needed a cast of six, and this required a lot of concentration to keep track of who was playing who this scene.
So here's my advice. Escapade Theatre, I presume, took this play to the fringe to make a name for themselves, and they've done it. Congratulations. Now it's time to use this reputation to develop the play back home, free of the festival fringe constraints. With a larger cast, less confusing doubling will be needed, and with a longer running time, the mystery can unfold at the ideal pace for an audience to keep up with. Escapade got what they needed from the fringe, but this play, I believe, will have its best home off the fringe circuit to get the performance it deserves.

Blink
Another tough play to take on the fringe circuit. Not because it's a play unsuited to the fringe environment, but because the original production from Nabokov, just a few years earlier, is virtually unbeatable. The story of Jonah and Sophie, two desperately lonely people who are so right for each other – but the way the come together isn't the way it should be. So glad that Peppered Wit have discovered this play, but such a high bar to clear.
To get the bad news for the purists out of the way, the set design of desks on grass that made Nabokov's original so visually striking isn't present here. This isn't actually specified in the script, so I won't mark them down for omitting this, but anyone who's seen the original will know how iconic this unreal setting was. That said, Sweet Waterfront 1 is not the same as the Traverse and I'd much rather they left something out than attempt something impractical to stage. However, Peppered Wit had their own vision for the play and had some new touches of their own, with a skyline featuring the London Eye being a particularly fitting feature (as anyone who knows the play can attest). Most important to get right is the acting, and that was done well. So much of this play hinges on believing and understanding the screwed up personalities of this couple, and they got it. And with the exception of a couple of clumsy scene transitions, the play flowed well and kept up a decent pace.
The only thing I felt didn't quite work were the projections. This was an extra touch added by Peppered Wit and not intrinsic to the play itself, and it got off to a promising start when hand-drawn artwork of Sophie's flat appeared behind her as she spoke of her living arrangements with her father. Had they stuck with that style, I think this would have really made this production their own, but instead there was a stylistically disparate mixture of drawings, photos and videos. Most frustrating, many of the projections were barely visible against the lights. But perhaps it's too harsh to compare this to an original production on a far higher budget; I'm far more interested that other groups are picking it up and doing decent jobs of such a wonderful script. It would have been such a pity for Blink to have been forgotten.
Not quite theatre …
And now (and apologies for the ridiculous delay in completing this), a few production that are difficult to put into any category because they're too different from conventional theatre to know where to put them. But this covers a wide variety of different forms and different experiences, so let us proceed.

Blooming
Few people who went to Brighton Fringe last year could have failed to hear about Groomed, Patrick Sandford telling his own story of sexual abuse as a boy and the lifelong legacy it left behind. I could not review this owing to conflict of interest (the play was supported by Mankind Counselling, which in turn I was supporting with my own play), but it was the runaway winner for critical and audience acclaim, scooping up pretty much every award going. So now comes the follow-up, Blooming. This is basically the other side of the coin. If Groomed was all about the damage caused, Blooming is about picking up and moving on. This is a bit more of a double-act, with Loren O'Dair providing music from three of the seven instruments she can play.
Patrick Sandford says that this is about recovering from any traumatic experience, not just what happened to him, and that much I'd agree with. However, it is very much a companion piece to his smash hit, and whilst it's not essential to have seen that, it helps. One thing to be aware of is that this play, like its predecessor, relies heavily of metaphors: Groomed used the tale of the two Japanese soldiers who fought on decades after the war ended, this draw parallels with the story of Icarus. If these stories are how he made sense of things, then it was right to include them, but what's important to him personally won't resonate with everyone else. But other things will resonate with a lot of people. One thing that surely struck a chord with many is that no matter how well you've got on with your life, the memory of what happened is never far away.
It's debatable whether either Groomed or Blooming count as theatre. This plays, and many other plays based on actors talking about personal experiences, could also be considered talks using theatrical techniques to enhance the presentation. As such, it may be better to go into this expecting a talk rather than a play. But it's worth seeing for the uplifting message – well, perhaps not uplifting, nothing on this theme can really be described as that, but a message of hope, that no matter how bad are, it can one day get better. And after the sobering account is Groomed, this couldn't have been the better postscript.

Shit-faced Showtime
I've been hearing about their success for years, but this time I actually got round to seeing them. Originally Shit-Faced Shakespeare, the premise was a straightforward one. I troupe of classically-trained actors perform Shakespeare, with all but one playing it straight. The other one gets absolutely plastered prior to the performance. There are rules relating to additional drinks during the performance, and one member of the audience will be given a bucket just in case of- … yes, you've guessed it. Needless to say, this format have proved very popular, with one of their offshoots being the same treatment applied to The Wizard of Oz. On this occasion, the select sloshed stalwart plays Glinda and the cowardly lion.
There is one disadvantage that comes with the success of the shit-faced franchise, which is that is loses a lot of its spontaneity. The befuddled belle was obviously used to this, and I got the impression she could probably have done a reasonably good straight performance, so instead she used her intoxicated state as an excuse to misbehave on stage. All fun to watch, but it does make you wonder how much of it was truly unplanned and how much was part of the act. There again, she comes from Geordieland and can clearly hold her drink, so maybe there needs to be a special rule that Geordies have to drink 50% extra to level the playing field.
Anyway, this is very much in the category of fun entertainment rather than theatre, and if you've already had a day of depressing day of plays about poverty and disease and misery, this is a good way to round it off. Just don't expect nominations for the Tonys (unless there is an award called "Best inebriated singer").

Decide-a-Quest
Very much in the comedy category, Decide-a-Quest is basically a Choose Your Own Adventure parody. Although it's fair to note that, contrary to what the title suggests, regardless of your decisions you always seem to end up on a quest to find the Yeti. There's a team of two, and you're curious about finding this Yeti, so you call yourselves "Bi Curious". Oh, and did we mention you have a fatal allergy to owls. One touch of an owl feather and it's curtains for you. But don't worry, just like Choose Your Own Adventure, you can just go back to the previous page and do something different.
This is following in the footsteps of a lot of 80s and 90s nostalgia-themed shows, and, as such, is under a lot of competition from big hitters such as Knightmare Live and The Dark Room. Nevertheless, Decide-A-Quest brings a new brand of silliness to this genre, and you can never have too many kinds of silliness. Certainly I doubt I will see any other shows finishing with "I will always love you" as the hitherto elusive Yeti comes to wave goodbye.

Catching the Ghost
Now for another show that, like Blooming, is borderline between theatre and a talk with theatrical presentation. This comes from theatre company Extant, who specialise in the work of visually-impaired artists. Chris Campion is on stage as himself telling his own story. This has been quite a popular trend lately – lots of actors do talks/plays as themselves about something important to them, but disability has been very popular, along with mental health.
Normally when I see these plays, I find myself wanting the performers to spend less time talking about themselves and more time doing an actual play. On this occasion, however, I found myself thinking the opposite. Chris Campion is at his most powerful when he is talking frankly about his experiences. Born with normal sight, and having lost most of his sight in his teens, a lot of the story is about adjusting to this new life. There are some acecdotes, such as the embarrassment of being on the dance floor and realising you're dancing with the wrong person. Some moment are uncomfortable, such as the people who fetishise touching a blind guy's face. But a lot of it is bleak, with one low point being the rough school he went to, and teachers struggling with popularity making themselves look cooler by joining in the bullying of the kid who can't see.
The theatrical bits were harder to follow. At the end, when he's joined by another near-blind actor who might have been representing an alternate version of himself and they assemble some sort of floor squares, I lost whatever point was supposed to be made. Perhaps there are ways of making this clear. But by far the strongest thing here is Campion's blunt honesty, and if making the most of this means forgetting about being a play and just doing a talk, so be it. Either way, this is a group with a lot to say, and it's certainly worth a listen.

Doktor James's Academy of Evil
And finally, postponed for a year following an inopportune altercation with a heavy piece of equipment and James Bennison's foot, I've finally got to see Doktor James in action. He's the most dastardly villain, if his plans weren't being constantly foiled by his arch-nemisis and own brother James-Man, a superhero whose powers are 1) flying, 2) the ability to call you by Skype without your permission, and 3) being a general cock. This is in the children's section of the programme, so don't expect that sort of language by the way, although I'm told Bennison has previously performed a grown-up version called Doktor James's Night School, which is basically exactly the same show performed at a time after children are in bed.
Again, this appeal is the silliness rather than anything theatre, and you've pretty much got to expect that seeing as Doktor James lives in his mum's basement with his minion. I suppose the show could have been a bit more ambitious with the story – I really liked the backstory the show set up, where James-Man gets more and more arrogant and rubs in his success and his brother's failure, whilst Mum makes it clear who her favourite it. But this only really gets resolved by the Doktor and his minion deciding to be good at the end. But it does what it set out to do, which is provide a funny hour for adults and children alike. Come along, but practice your manical laughter first, as you may be required to demonstrate.
Shows I didn't see
Finally, a look at shows in my recommendations that I didn't get round to seeing, mainly because they were on at a different time to me. I've commented on most of these at various points in my live coverage, but here I sum them up in one place.
A reminder of the rules, both here and throughout the Brighton roundups. There is no centralised system for collating reviews for Brighton that I've aware of, so I'm mostly relying on Google, with individual searches done in the Brighton big four (Broadway Baby, FringeReview, The Reviews Hub and FringeGuru) in case they don't show up. I introduced a new rule that any reviewers who blatantly engage in grossly unethical practices (judged by me) are excluded from this list – however, no-one on my ban list reviewed at Brighton this year, nor did any new offenders come to my attention.
If I have missed a good review from your play, let me know and I'll add it. If I've missed a bad review, I recommend you keep quiet. Anyway, here's the score: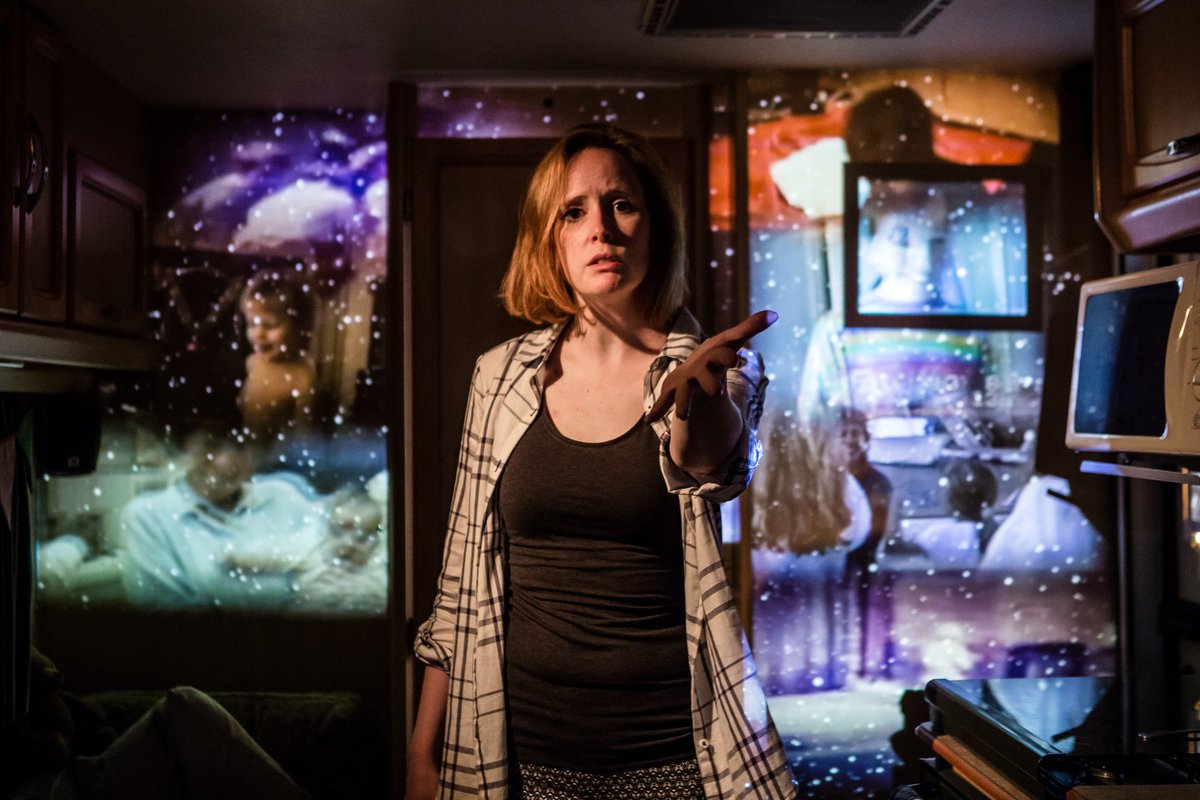 I won't analyse all of these, but there's three notable winners here. The Unknown Soldier already has five-star reviews from every man and his dog from previous fringes, but the 4* from The Independent is a big deal. It is virtually unheard of for the broadsheets to bother with the Brighton Fringe, preferring instead to cover the Festival (so does the Brighton Argus as of this year, sadly), so for this play to break their habit and get a good review with the higher standards of broadsheets is a big achievement. One-woman Richard III got a string of good reviews, consolidating the good reputation Emily Carding's play already had coming into the fringe. The Paper Birds probably have the most to celebrate though. It was never certain that innovative but experimental Mobile would get a good reception out of the north-east where they had a lot of good will from Live Theatre. But it did and it's surpassed expectations.
The Wind in the Willows had a good start from its single performance, but Boxtale Soup already has a a lot of successful shows under their belt, so whether this will make it Edinburgh against other shows of theirs remains to be seen. And Ridiculusmus, true to form, split opinion with the two reviews of Die Die Die Old People Die.
And no duds in the list. I would stand by my recommendations regardless of what other reviewers said, but interesting to see to consistency.
Other things I wrote
And if you've made it to the end of this article but want more, let's finish with a summary of all the other things I reported about Brighton fringe during my coverage.
A bit more about why I have a ban list for misbehaving reviewers and how this works, not that I had to use it this time. (7th May.)
A look at the level growth in ticket sales and why this is important. (8th May.)
A look at FringeGuru's practice to include reviews of shows at previous festivals in Brighton reviews (10th May).
The strange story of Shiny Town, the venue that was pulled at the last moment due to lack of planning permission (13th May and 29th May, 3.30 p.m.).
The quiet disappearance of the Brighton Argus from Fringe coverage, and their questionable place at the awards ceremony (16th May and 6th June).
In relation to one-woman Richard III, some wider thoughts on this whole practice of gender-inverted roles in Shakespeare. (17th May. Short version: if you like.)
The introduction of my new Ike Awards, my equivalent of a five-star rating or an Argus Angel (not that there's such as thing as an Argus Angel any more). (29th May, 1.oo p.m.)
A concern about the apparent lack of help given by Brighton Fringe putting reviewers in contact with performers (29th May, 4.45 p.m.).
Noise bleed at The Warren (31st May, 10.00 p.m.)
A rant about the tactics used for censorship, following on from watching BADD (3rd June).
And three things that were nothing to do with Brighton but I wrote about during the fringe:
A look ahead to the new venues to Buxton Fringe, including the Rotunda (12th and 20th May).
Some weary analysis of some "interesting" comments made my Quentin Letts over Salome. (15th May. Short version: he's attention-seeking, don't encourage him.)
Edinburgh Fringe reverses last year's shrinkage (7th June).
And that's it. Finally it. Sorry for the delay completing this. Now I can move on the catching up with Buxton. Gulp.