REVIEWS: Skip to BlackCatfishMusketeer, No Miracles Here, Mimi's Suitcase, The Big Bite-Size Breakfast Show, Izzy's Manifestoes, Replay, Cockroached, The Friday Night Effect, Richard Carpenter is Close to You, The City, One-man Apocalypse Now, Goblin Market, Boris and Sergey's One-Man Extravaganza, You, Me and Everything Else, Love+,Victim, La Vie Dans Une Marionette, The House, Police Cops in Space, The Wedding Reception, Just Don't Do It, Penthouse, List for the End of the World, Was It Good For You?, Give Me Your Love
At last. I am hoping the actually get 2017's festivals rounded up in the year they actually take place, so let's get to this. Reviews of everything I saw at Edinburgh Fringe 2017, and a few other things that were going on at the time. Most of this is covered previously in my Live Coverage, and in some cases goes into more detail, but here everything is arranged in a more logical order.
Sometimes I start off with an opening section covering any major stories that happened during the fringe. I'm not doing that this time because this year the fringe as a whole broadly went as planning with no major surprises. Arguably the most important news wasn't what happened, but what didn't happen. Last year, the Edinburgh Fringe had a small shrinkage which was was no big deal on its own, but could have threatened Edinburgh Fringe's status as #1 festival if it continued. But this year, it's back to growth, with registrations up 3.9% and – crucially – ticket sales up 9%, making this sustainable. The Festival Fringe Society might have got a fright last year, but now it looks like a false alarm.
The other thing that might have been big news but wasn't was a couple of big-name authors taking new plays to Edinburgh. The Old Vic took Alan Ayckbourn's The Divide up (International Festival rather than fringe), but the reviews were at best unenthusiastic, mainly due to the five-hour length of the two-parter play (cut from eight in the original script). The small comfort they can take from this is that it was an achievement to stage this at all, previously having been considered impossible to do. But the disappointment pales into insignificant against Irvine Welsh's disaster. Two plays, Performers and Creatives, both attracting a mass of one- and two-star reviews. Oh dear, what went wrong there?
But enough of that. You don't want to silly reviews from silly reviewers in the silly broadsheets, do you? You've come here for my reviews. So let's get going.
Pick of the Fringe:
Yet again, my pick of the fringe gets pickier. I now have a jam-packed schedule in Edinburgh, with 32 plays in 8 days. Even so, I wasn't able to see everything on by list of must-sees. Demand for reviews has also been rising, and I've started having to say no to some. As a result, the standard of plays I've seen has gone up, and with it, the standards needed to make pick of the fringe have also risen. Plays that might have qualified for Pick of the Fringe in Brighton or Buxton might only make an Honourable Mention in Edinburgh.
So ten plays made it to the list this year, including two recipients of an Ike Award, which is my equivalent of a five-star rating. We have:

BlackCatfishMusketeer
Malaprop Theatre took two plays to Edinburgh Fringe, but this is the one that scooped a lot of critical acclaim. It's an unusual achievement for two reasons: firstly, when you run two plays alternately in the same space, it's tough to get attention for either; and secondly, it's categorised by some as a rom-com, one of the most over-used genres in film and theatre. But this is different from your normal Richard Curtiseque tale. There's no love scene in the rain, in fact no-one talks face to face at all. Instead, the entire play is messages on a dating app. After a couple of blow-outs with early match-ups (pro-tip: "I don't date gold-diggers or feminazis" isn't a good opening line, even if you don't), we match up a man and woman (Ste Murray and Catherine Russell) who hit it off straight away. Over the next hour, their relationship develops online only. Oh, and completing the cast is Aoife Spratt, representing all the memes, gifs and other things they send to each other. Yes, really.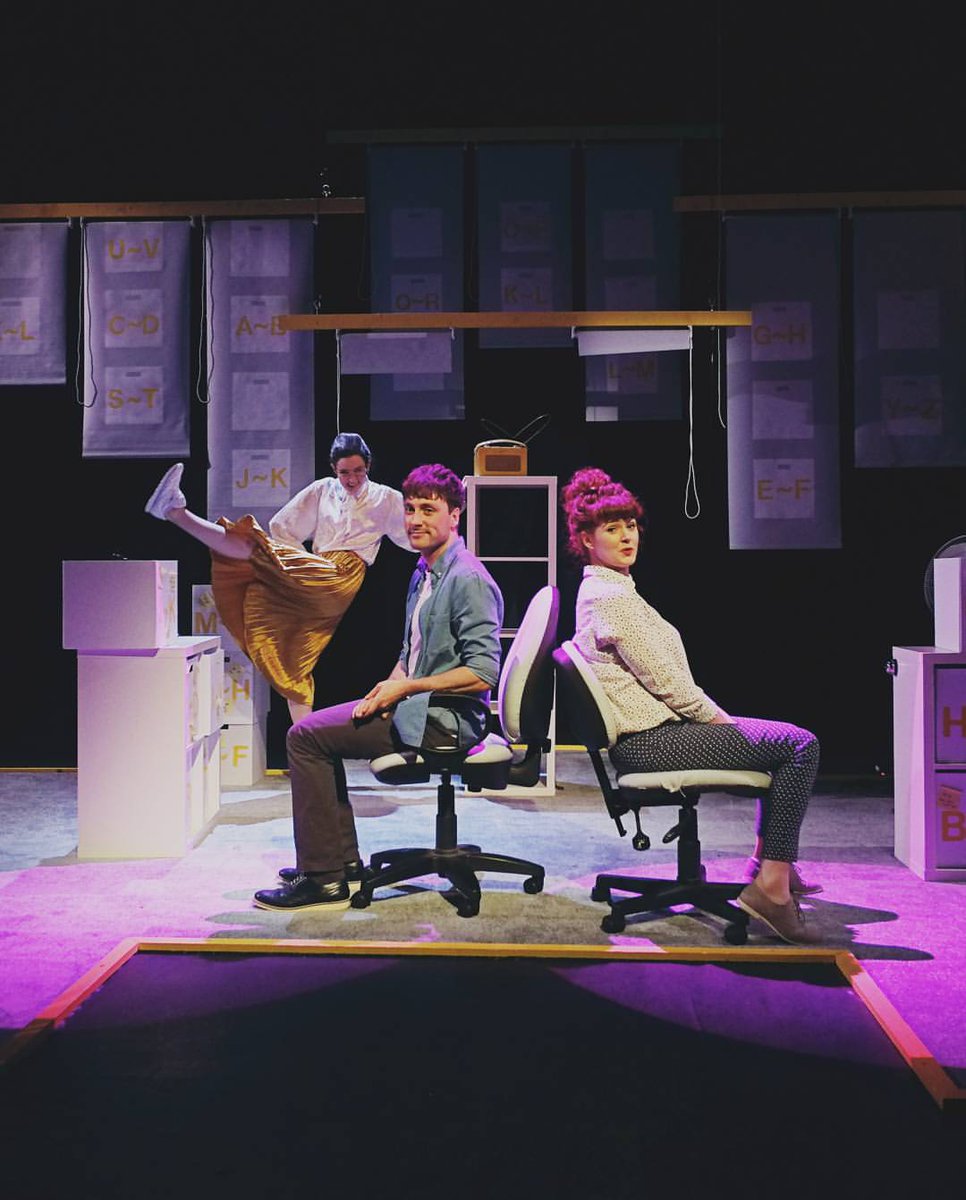 The cleverest thing about Dylan Coburn Grey's writing is something that's not immediately obvious. Normally play dialogue has to sound like natural speech. Here, the script has to read like natural instant messages, only spoken, and that's what it does, and yet it is always easy to follow the story. The only small thing I had to fault with this format – indeed, the only fault I found in the whole play – was the excessive digressions into philosophy. Although it helped the plot by showing easily they clicked, this went on a bit and threatened to drag down the pace of the whole play. However, the rest of the play does enough to keep the pace going.
The other clever thing handled in the play is the issue of trust. "Can you trust who you meet online?" is an early theme of the play, but that is a red herring. The real question is: "Can you trust your choices of who to trust?" There is a reason for this, the only clue given in a throwaway comment from the woman which, in hindsight, was an odd thing to say. But that reason will surface later. A reason that threatens to destroy something that ought to be perfect.
As well as the critical acclaim, BlackCatfishMusketeer also made it into a list in The Stage of shows they'd like to tour. Obviously, Malaprop should not tour simply because someone asked – any kind of tour, even with a successful play, is risky, and it must be their call whether it's worth the risk. But if the production can't tour, I hope the script does, because this is one of the strongest scripts I've seen, with nerd humour on one hand and two touching characters on the other. Summerhall frequently comes under criticism for going on the pretentious side of clever, but this is a fine example of what Summerhall can offer when it gets it right.

No Miracles Here
Moving on now to the Northern Stage flavour of Summerhall, I went in with high expectations from The Letter Room, after their impressive debut of western-themed Five Feet in Front with top-notch staging and music from an ensemble who were new to this scene. Could they top it this year? It wasn't clear how a play mixing of Northern Soul and a battle with depression could work. Well, what do you know? They have surpassed their own high expectations and produced one of the highlights of the fringe.
No Miracles Here begin with Ray and the Rayettes, a soul band – on stage at least. In actual fact, the band is really a metaphor for Ray's story, as is the Northern Soul dance marathon he goes to. In the real world, Ray has depression, which he once through he'd
get over in days, but days turn into weeks, into months, into years. In another story, a miracle would happen and he'd suddenly see the light, But, there's no miracles here. The entire dance marathon might only exist in his head, but the one thing firmly grounded in reality is that there's rarely a quick fix to end depression – only slogging on and maybe one day realising things might get better.
The tale flits back and forth between the imaginary dance marathon (lifted from the tales Ray once heard his father talk about), and mental struggles that he and other in his position face. It's fair to say I think I lost the odd reference, and sometimes I wasn't sure which experience this was meant to talk about, but that doesn't really matter. As the play itself quite rightly says, no two experiences of depression are the same, and often the best someone can do who's been through it is say that they got through it, so maybe you can get through it too.
And everything that The Letter Room showed they could do in the last play carries through to this one. As well as flawless musical performance throughout the play, it was an extremely versatile performance to, with ensemble switching between acting and playing with seconds to spare – and always a great sound with whoever's on the instruments at the time. I'll single out the music for particular commendation, thanks in large part to their musical collaborator Jeremy Bradfield. The Letter Room are fortunate enough to have so much musical talent in an ensemble, but without the right musical leadership, even the most talented musicians can be generic and bland. This was anything but, and the musical score he and the group produced between them made a good production outstanding.
The first lot graduates of Northern Stage's "North" scheme setting up new companies, The Letter Room must have outstripped Northern Stage's wildest dreams, and we surely have a lot of good things to come from them in coming years.

Mimi's Suitcase
Edinburgh fringe has many mini-festivals within the big festival, and one such festival is the Just Festival. Based at St. John's Church, and encompassing both performing arts and discussions, I tend not to pay much attention to it owing to its outlying location. But I went to see a play by Ana Bayat, partly because it was on a review invitation, but mainly because she was more determined than anyone else to get me along to review, having been asking for months. And her determination has paid off, because I can tell you that Mimi's Suitcase was a hidden gem of the fringe.
This solo play is a heavily autobiographical story of her own life. There are a lot of stories in this format around at the moment, and when done badly, writer/performers with not-that-remarkable life stories try to make it sound more interesting than it really is through over-staging and over-analysis. Inevitably, how well this works in largely dependent on how interesting the true story is. But Ana Bayat's story is fascinating. A story of growing up in Iran in the early days of the Revolution, it puts a human face to a story in a way no stony-faced documentary can.
There are two particularly compelling aspects to the story. One is the perspective. It's not just an eyewitness account from an Iranian – it's an Iranian girl who spent her teenage years growing up in Barcelona, where the worst problems life throws is the time her mother makes her come home when out with a boy. All of a sudden, her family is recalled, to an alien world where the freedoms she took for granted ebb away. Alongside the lens of teenage naivety, there is the pace of change. Rather than stripping away all the rights on women on day one, it's a gradual process, and though some Iranian woman commit quiet defiance by getting round the increasingly authoritarian rules, it's sadly a losing battle.
One small niggle is that I thought it did more harm than good to mike Ana Bayat up – it lost something by doing this and I'm pretty she had a strong enough voice to perform without. But with the Just Festival aimed at bringing up issues and changing people's minds, this does the job well, and here's why. In the big debate on refugees, thre's an argument that places like Iran aren't bad enough to grant unconditional asylum. In this story, her life was never seriously in danger, she only lost her freedom – and this make a very powerful argument of why people are desperate to escape country that deny them their freedom. Ana Bayat now lives in Canada, and it's not clear whether there will be another chance to see Mimi's Suitcase this side, but I'll keep an eye out because this deserves a bigger audience.

The Big Bite-Size Breakfast Show
Bite-Size are a perennial feature in Pick of the Fringe, as this is one of my discoveries when I first started off fringing at the top of Roman Eagle Lodge. Since then, their hour-long sets of ten-minute plays has grown to be one of the big attraction in Edinburgh. Last year, most of their shows sold out. This year, it went one step further and each show sold out days in advance.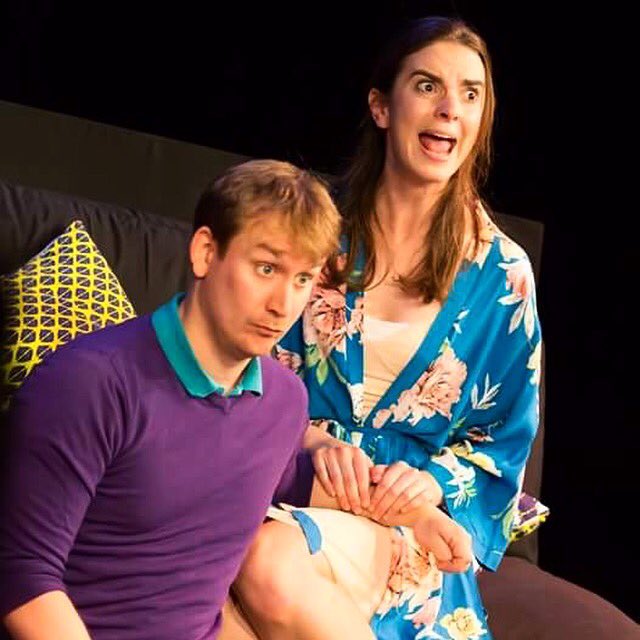 As usual, I'm not going to list every single 10-minute play. I do allow for a small degree of hit-and-miss, and there an odd 10-minuter that I don't get, but this is more than outnumbered by good ones, and some outstanding ones on top of that. This time, the play I loved to most was A Different Time by Lisa Holdsworth. I'm going to give a spoiler alert for this one now, but I think that most people who were going to see it have seen it by now, so I can summarise that this is a reunion of three friends. At school, one of the friends had a reputation for being a bit of a goer, including copping off with a rock star when she was 14. At least, that what everyone assumed. In fact, as it turns out, it was rape. She covered similar subject material in Big Game back in 2014, but back then I had trouble finding the premise plausible – even if a university rugby team had a game of sticking photos of naked girls on Facebook, it was hard to imagine any university would allow that to happen. Here, however, everything is scarily believable, with the victim's life falling apart and working her way round the school out of confusion and becoming a trashy alcoholic – and it simply does not cross anyone's mind what really happened.
There were three other playlets which I'm also picking out as highlights. Fightbook is Bite-Size's second Facebook-themed play, following Candy Likes Your Status, but that was back in the days when all you had to worry about was outdoing your friend's extravagant boasts of how awesome your life is. Ah, who misses those carefree days of 2014? Nowadays, it's all walking on eggshells. A, B, C and D are memeing away (for letters of the alphabet are their names), but one false step from anyone of them results in a dogpile from the others. But don't worry if you get dogpiled – if someone says one wrong word whilst dogpiling, the dogpile turns on them. The only thing that hasn't changed from the other play is that I'm so glad I'm not on Facebook any more. Another play I loved was I Do, another good play from Bite-Size's de facto number 2, Bill Knowleden, this is set in the future where love is forbidden, because it only destroys people – and, of course, a sinister secret police force is out to make absolutely sure of this. It's a very finely crafted script that create a setting very much with echoes of Brave New World. And finally, I loved Rebrand, a hilarious satire of a PR agency looking for a cool new way of marketing war. They, are, of course, utterly amoral, and the fact they are simultaneously working for Boris Johnson, Jeremy Corbyn and Vladamir Putin doesn't faze them in the slightest.
But with huge advance planning now required to see the breakfast show, a better option for many now is their lunchtime show of greatest hits. Last time, the plays were decided by a public vote, but that, I feel, overloaded the comedy in the set. This time, it's back to picking their own set, and the usual mixture of comedy and drama seems to fare better. Most audience still seem to be stubbornly wedded to the breakfast show, but an increasing number are finding their way upstairs to the lunchtime show. One play which I'm glad they revived was one of my all-time favourites, the beautifully-written Uncomfortable Silences. Nick is about to tell Angela, the women he's always loved, how he really feels, and little snatches of conversations from years gone by are recalled? What did she mean by that? This play is on my very short list of ones that got be emotional. This will probably be away for a few years again now, but I'm sure it will be back.
So, what's missing? Well, the challenge that they've been wrestling with for years is doing something different. They've been experimenting with new things for years, but so far there only enduring success has been more of the same. Until now …

Izzy's Manifestoes
So this year, Bite-Size's experiment away from their 10-minute format was an extended version of a 10-minute play they once did. I'm always sceptical about extending plays, because a plot that is short an snappy in 10 could be painfully slow in 60. Also, to be honest, I could barely remember the original play. Okay, there's a lot of bite-size plays to remember, but a scene where Izzy spends a lunch break with a pretend baby didn't ring true to me. So, one the face of it, this shouldn't have worked as a longer play. But it does, and does it very well. Because the extended play isn't an extended lunch break scene. That scene, in fact, doesn't appear at all. This is the story of how Izzy got to this point. And what happens after.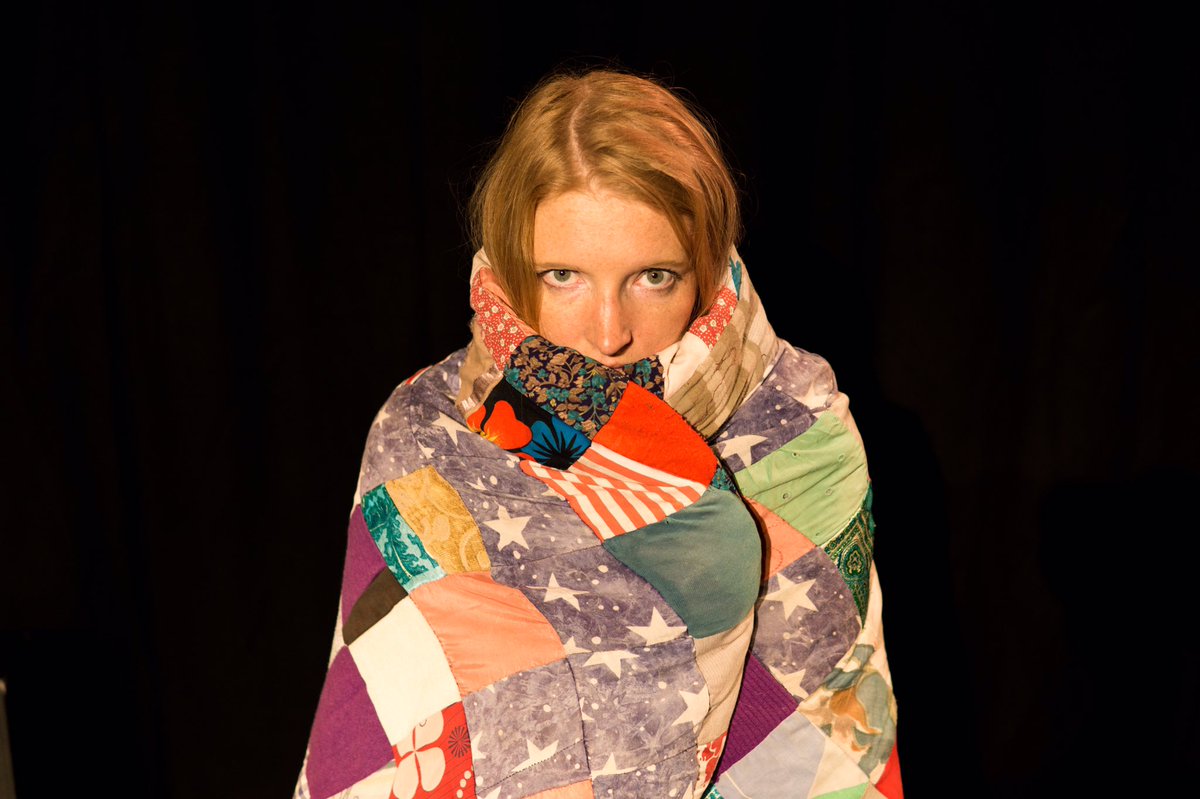 Claira Wetson-Parr plays Izzy, telling her story. At first, it's quite an ordinary story. Izzy writes her first manifesto at seven years old: unable to choose her dream career, she wants to be everything. This manifesto, like most of her manifestos, is something that's wildly unrealistic, or she hasn't thought through, or both. Nor does it help that she keeps overestimating her abilities, always expecting some visiting professor to the school or art expert at art college to discover her as a genius. But it's not the seven-year-old Izzy with the problem. She has a lot of stability in her life with a caring family. Then her father dies and mother stops coping. As the things that bring some order slowly fall away, Izzy's eccentricities, once harmless, start to go unchecked. Until finally she breaks up with a boyfriend. Crappy though that boyfriend was, he was the last piece of stability in her life, and now her eccentricities push her towards self-destruction.
Kevin Jones has written a very clever script, carefully managing the transition of Izzy starting off in a normal life, to the mad woman in the shopping centre who's been filmed and made a Youtube superstar. Culminating in the turning point – at least what we must hope is the turning point – was Izzy learning to realise she needs help, in a very moving ending with the ex-housemate she never had that much to do with.
It's fair to say Izzy's Manifestoes isn't quite so adventurous as their last extended-length venture, Lunch in Cairo – this is a lot more conventional by Edinburgh Fringe standards – but I think this is the best non-Bite Size venture than the Bite Size team have ever managed. The reviews for this look quite good too. After years of experimenting with creating something different, it seems bite-Size may have finally cracked it. Well done.

Replay
Produced under the banner of Dugout Theatre, Replay is very different from what you normally expect from Dugout. They are best associated with devised pieces such as Inheritance Blues and Swansong, combining live music, surrealstic settings and some down-to-earth characterisation. This, however, is a solo play from writer/performer Nicola Wren, with the involvement from the familiar Dugout names limited to production support. And there's no music, floods or swan pedalos, this time, just a story of a police woman coping with her a memory from her past. But the one thing that Dugout are not changing is the high standard of their productions, and Replay delivers brilliantly.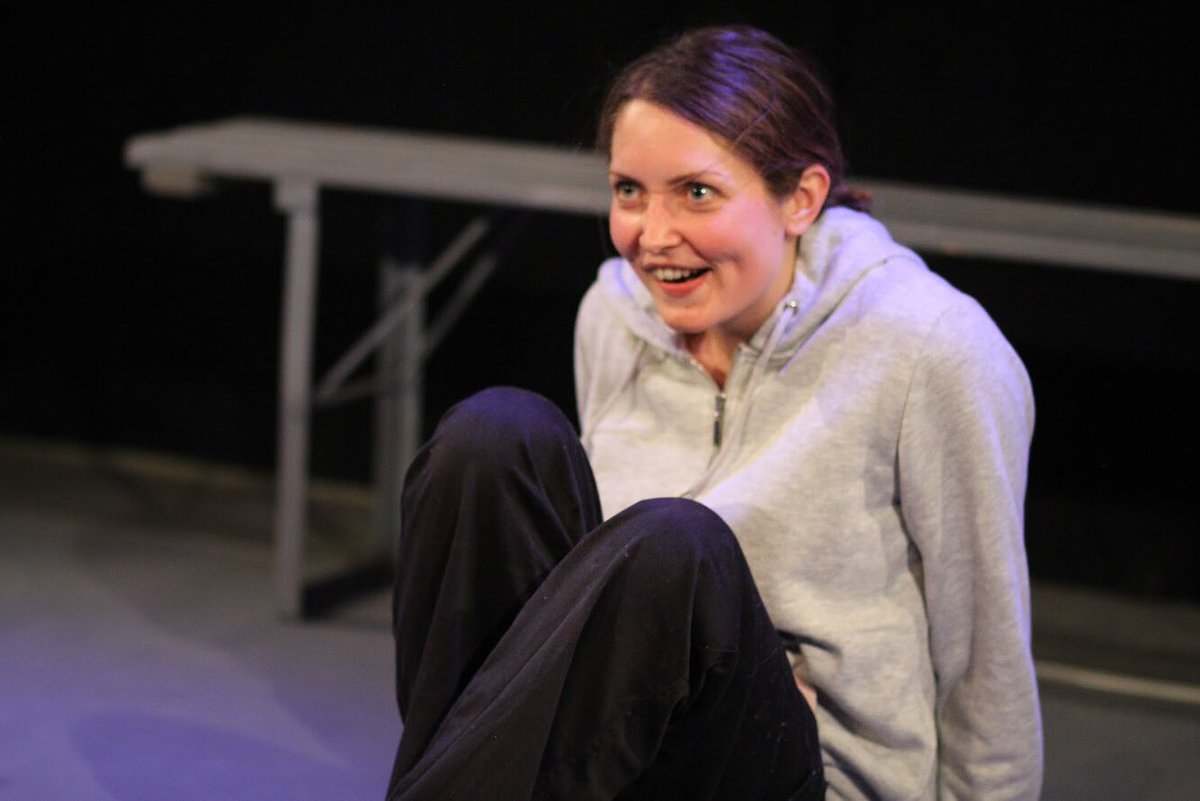 She plays a Police Constable very much married to her job, on a routine call on day with her well-meaning but overbearing colleague. It's just a normal visit to support a woman whose husband killed himself the other day, and yet she feels sick and has to vomit in the street – the effect, she assumes, of the dodgy prawns she ate the night before and the old coffee in the house having limescale. Wrong. An indeterminate amount of time ago, her beloved big brother James killed himself. But that was such a long time she's surely over it now? Then she gets birthday present in the post. An old present sent again, a happy birthday tape originally sent by James, is going to keep these memories at the surface.
The poster for the play is a cryptic image of a little girl and a man with a tape for his head, and this makes sense when you see the play. You see, this is a memory of the day when her child self went to visit the brother she adored, now at University in London. A ride on the simulator in the Trocadero means a lot when you're ten, so does being bought an album (James, obviously) . The only hint what what's to come is her father quipping that James better not be having an off day. But, we must assume, off days must have become off weeks or off months for James to do what he did.
There is no moment of revelation in the play, no plot twists, no breakthroughs, just a woman getting on with her life, with a tragedy from years ago still leaving its mark. And that is the whole point of this thoughtful and moving play. Dugout Theatre proper can take some share of the credit here her the writing and directing, but this is Nicola Wren's moment of glory. She might have benefited from Dugout's name but she's certainly not riding on their coat-tails to success. If Dugout's name has introduced her to a new audience that never knew her before, that can only be a good thing.

Cockroached
The second Ike Award of the fringe goes to pretty much the last play I'd expect: a zombie apocalypse play. Whilst I've nothing against this trope, it is done to death throughout film, theatre and television. Think you've got a new take? Is is not about the zombies but the survivors knowing who to trust? That's been done to death too. With pretty much every variant imaginable already done, it's hard to imagine you could do anything involving zombies that's original, let alone gripping. But Theatre 63 has. And it's outstanding.
Cockraoached might be set in a zombie land, but that's not what the play is about. Instead, this is a tense tale of power and mind games. Taylor arrives back at his place, a fancy dress shop where he's holding out against "those outside". On a CB radio, a voice comes on asking for Max, and Taylor answers. On the radio is another survivor. She won't give her name and she's guarded over where she is. But who is she really? And who is Taylor really? Over the next hour, a mind game is played out, where it's never clear who to trust, or who has the upper hand.
When the entire play involves one person talking to a CB radio, you'd be hard pressed to do without making the play look static. But Theatre63 rises to the challenge, and the combination of Ruby Etches's directing and William Proudler's superb script means there's never a dull moment, and Taylor and his unseen contact drifting between distrustful co-operation and psychological warfare. On top of the, Proudler also manages to provide a perfect musical score for this apocalyptic world. Plenty of plays and films of this nature say it's not about the zombies, it's about the survivors, but trust me, you've never seen anything like this story.
The version I saw is only shown on alternate performances; in the other performances, the two swap round so that Taylor is now a woman and the radio voice is a man. As far as I can tell, the story should word the same. Theatre63 did draw attention to this being a non gender-specific production. I am of the opinion that it is rare you can do a straight gender-swap in a play without a loss of plausibility – normally, if you want to avoid gender imbalance or gender stereotypes, you need to think about this first before your ideas stick. Cockroached is an exception because it's set in a world where all societal norms go out the window. But that's just an interesting aside. This could have been written one way round, or the other, but whichever way you see it, it's one of the best plays out there.

The Friday Night Effect
The latest play from Eve O'Connor and her theatre company Sunday's Child Theatre, this follows a night out in Dublin for a Jamie, Sive and Collette. Some decisions will have to be made on the night, and the stakes her high, because, we are told, Collette could be dead by the end of it. Nights out in Dublin have a certain notoriety, and an early encounter in a nightclub involves a scumbag bouncer using a drug bust an an excuse to commit sexual assault under the guise of a search. But that is a red herring. The real danger is closer to home. All three women have ill-advised choices in men for various reasons, and all of these choices will come back to haunt them tonight, but there is no worse pick than that of Collette's man, Brian. At first, he comes across as a bit of a cock, but that is just a front. The real Brian is far far worse.
To drop in a spoiler: you can't win. Whatever choices you make, nothing can save Collette from her death at the end of the night. That might seem bleak, but it's a bleakness with some truth. Brian's domination of Collette is so far down the line, she is already doomed. She cannot be saved from Brian and she cannot be saved from herself. In the end, however, only the last choice matters, after she's gone. It might be too late for Collette, but the stakes couldn't be higher for everyone else.
If there is one flaw in the play, I felt the character of Brian was a bit too one-dimensional. I'm not saying Eve O'Connor should have written in a nice side to him – he probably has no redeeming features at all – but Brian must have at least had what appeared to be a nice side. A fake nice side, perhaps, but Collette must have fallen for something other than the monster he became on her final night. If the extra time needed to develop Brian meant losing character development elsewhere, I would have scaled down the backstories of Jamie and Sive's men – whilst their existence needed for the plot, I'm not convinced it was worth digressing that far into the flashbacks of the relationships.
But what the play does best, it does excellently, with some difficult moral questions asked in the way that only an interactive play can. The six choices are done very cleverly. They start off trivial (stay in or go out?) and ramp up in importance until the final nightmare decision. And they are all very finely balanced, with the discussions in groups and the audience votes usually very close each time. Eve O'Connor's earlier plays may get more acclamation for those stories, but for an experience facing a choice anyone who dread making for real, this is the one for you.

Richard Carpenter is Close to You
This came on my radar after picking up a lot of praise from Buxton. First thing to clarify is that this is a play and not a Carpenters tribute act. Although it starts off looking like one. Albeit one which gets round copyright laws by exaggerating the characters so you can call it a parody. And singing no more than six consecutive words of a real Carpenters song. Changing the lyrics is fine though. Ever heard of the classic song Stormy Days and Thursdays? You have now. The opening 10 minutes will also feature Richard (aka Matthew Floyd Jones plays just about every known instrument very well including his Yamalka piano), with the famous lyrics We're Literally at the Start and How come fish jump out of the sea, when you're walking on a beach with me.
This sets the scene for a hilarious hour. But there's more to the play than copyright-dodging covers. This is, in fact, a biting satire of celebrity culture. Richard Carpenter goes from one degrading store opening to another, all using the memory of Karen in increasingly inappropriate ways, such as putting a fake handprint of Karen into the concrete of a new cinema. Meanwhile, Richard gets on the phone to his agent who's not interested in him any more. Hope rise when a journalist going by the name of Sayton (not to be confused with the other guy whose name is spelt differently) interviews him for an article he's writing. Will this turn his fortunes around?
I do have one criticism of the play – and I considered relegating it to honourable mention for this – which is the confused timeline. There are so many references to modern celebrities it implies this is set in the modern day, but the real Richard Carpenter today is 70. But this Richard Carpenter is obviously a younger version. This – in conjunction the heavy aforementioned use of changed lyrics – meant I spent a lot of the play trying to work out if this was supposed to be a washed up actual Richard Carpenter or just a washed up tribute act. I don't understand why a contemporary setting was used myself – setting it in the 1980s shortly after Karen's death seems like more logical choice to me.
However, this is more than outweighed by the rest of the play. As well as the musical talent and humour, there are many serious message conveyed in the satire. The real Richard Carpenter was often thoughtlessly described as "the piano player from The Carpenters". That features heavily in the story, with celebrity culture exposed for hypocritical beatification of deceased celebrities, and the way society whilst ignores the talents of the many who got the stars where they were. The depths the gutter press sinks to also gets a drubbing, as does the hypocrisy of the people who make entertainment out of gutter press victims.
So it's quite a paradox to summarise this play. No, this isn't a tribute act, it's a play. But in spite of the sometimes cutting humour, Richard Carpenter is a far greater tribute to him than any tribute act could ever be.
Call Mr. Robeson
Quick reminder of pick of the fringe rules. If I see a play earlier in the year, I do not normally see it again at Edinburgh. However, is it's not fair to disqualify a play because I saw it in advance, plays seen earlier in the year which were programmed in Edinburgh are also eligible. I saw Call Mr. Robeson at the Buxton Fringe. Reaching pick of the fringe at an earlier festival does not atomically get you on to the same list in Edinburgh, where the bar is is high, but Tayo Aluko cleared the bar there too.
I reviewed this back in Buxton, short version is that Paul Robeson's story was a fascinating insight into the power struggles of the McCarthy era, from a man who fought back and won, with renditions of his greatest hits thrown in. This went down well at Buxton and has good reviews from previous festival, so the two extra good reviews this time round are no surprise.
Special pick of the fringe:
So those shows have risen to the challenge of taking part in one of the most competitive arts festivals in the world and came out good. But there is one thing where every one of these acts had it easy: no-one tried to stop them taking part. Sure, there's indirect barriers such as money and logistics, but no-one was actively trying to silence them – and certainly not because they were of the wrong ethnicity. That shouldn't happen, that shouldn't even be a topic for discussion. But it does and it is. The one thing that gets my respect more than a group who accepts a welcome from the Edinburgh Fringe is a group that defies the people who don't want them to be welcome. And three years after the worst moment in the history of the Edinburgh Fringe, a wrong is starting to be put right.
Three years ago, Incubator Theatre were hounded out of the Edinburgh Fringe by mobs of targetted their venue, for the crime of being Israeli. Most artists and critics stood up for them, but a shabby few resorted to victim-blaming. Some spun it as the wimpy group being uable to handle a peaceful protest. Bullshit. I saw those mobs myself, claiming they were peaceful is a nasty lie. The other excuse is that it's their fault for accept state funding because Israel bad. Bullshit again. Most of them happily accept UK funding in spite of believe the UK is a equal collaborator to Israel. The truth, of course, is that these people decided who they wanted to censor first, then came up with reasons why, and when their double standards were called out, they came up with new rules as to why it doesn't apply to themselves. New rules, new double standard, repeat as necessary. I could go on, but I've already written at length about what I think of that boycott (Senator McCarthy, eat your heart out), and what I think of the people who support the boycott (it's nothing to do with saving Palestinian lives, it's all about naturally hateful people finding sanctioned hate figures), and my views haven't changed.
But Incubator Theatre are back. I argued that if people are using threat of violence to try to cancel events, the authorities should do whatever it takes to let it go ahead, and if that means heavy Police protection throughout, so be it. In the end, that's what happened. There's a "Shalom Festival" in August meant to promote peace. Have to say, I think this festival is getting too much of a free pass; judging by its Twitter feed, it seems to spend most of its time flagging Palestinian atrocities and downplaying Israeli ones, but as always, the correct response to anyone unhappy with this festival is speak out and say what they're getting wrong. But they are still entitled to their views, and the event was heavily policed. And this was the opportunity Incubator had to perform. There was a protest, but not a big one in spite of some people's efforts; partly because there currently isn't a pointless military sortie going on in Gaza to flare up the indiscriminate anti-Israeli/Zionist/Jew that these BDS campaign rely on and – but also, I suspect, because they knew they weren't going to get their way this time.
It was quite a surrealistic experience there, with security watching everyone like a hawk. Incubator Theatre themselves said before their play that what they were doing was just a play, and nothing to do with the rest of the festival. But I'm going to leave it there. I do not believe I would be doing Incubator Theatre justice by judging them for their fight against censorship. They deserve to be judged on their play, just like everyone else. And, as it happens, it's good.

The City
I want to move on the the stupid political football this has become, but when I think of the play itself, there's one comment from three years ago that springs to mind. The City is described as "A detective hip-hop", and some people said this idea sounded unworkable, and would probably have died of its own accord had it been left alone. That's not fair. Weird though the idea sounds to someone who hasn't seen it, it works. For the first five minutes, you may have concentrate as you acclimatise, but – crucially – after then you just follow the story and forget that the entire story in film noir format is being told in hip-hop.
The story itself features everything you would expect from this kind of story. As we all know, all private detectives are bitter disillusioned loners, and all attractive women wandering in to ask for cases are femme fatales with secrets to hide. Also, there's always an evil overlord out there who controls all crime, controls the Police, and kills anyone he chooses – this one just happened to be called "Steve". But this is not just a tick-the-boxes parody; they are all well-developed characters, and towards the end there is a clever twist when suddenly the entire plot is called into question. Is he really on a case, or has he been imagining it.
The only thing I wasn't sure about was the extra twists at the end. The twist I just mentioned is quickly followed by two other twists, and with three twists in a row, in hip-hop, I got a bit lost working out exactly who had been unmasked for what and why. But when you're experimenting with such an innovative format, one rough edge is forgivable. The City has gone on to bigger successes in spite of the sorry business of 2014, and the Streisand Effect may have played a part here, but that should not be considered a substitute for a good play. It's a good play in its own right, it deserves the successes it went on to, and Underbelly is poorer for being forced to give it up.
Honourable mention
Now for the next teir. I have to get very choosy over my picks of the fringe, so in this festival, anything in this list can still be considered of a high standard. The honourable mentions are:

One-Man Apocalypse Now
I try to see as least one "lucky dip" play every year, something chosen on no basis other than being in the right place, right time, when I had a gap in my schedule, and this year is was the show from Chris Davis'. This is a bit different from most one-man stories I've seen. Most of them are broadly faithful retellings, partly narrated, partly acted. This is a lot more tongue-in-cheek. For a start, all of the characters are referred to by the name of the actors playing them, together with their exploits in future films thrown in. It stops short of Harrison Ford suggesting they all fly to their target in the Millennium Falcon, but that line could easily have been in there. One of the funniest lines in the play went something like "Oh shit, that black dude just got killed. I'm black too. I really don't hope this isn't the bit where all the black guys get shot just before the white actors have their Oscar-winning scenes."
However, there is a price to be paid for all of these in-jokes. So heavily dependent is this play on parodying lines from the original movie, that you really need to know it quite well to follow this play. This was most evident in the reaction of the audience to many of the jokes: some people got the reference and found it hilarious, whilst others sat in silence, not really understanding what was going on. When you are liberally mixing in references from the film, other films the actors are in and Edinburgh Fringe in-jokes about flyering on the Royal Mile, you really do need to know which film is which. As such, I'm not sure it was wise to call this an adaptation. A parody would have been a better description.
But I have nothing to fault with Chris Davis's performance. He made the most of a set consisting on one mattress in tiny Sweet Studio 3, he used sound to support his performance very well, and he captured the mannerisms of the characters very well. I can recommend this best for fans of the film – if you haven't seen it, I'd advise you to at least read read the plot on Wikipedia first. On the whole, however, I would forget about trying to sell this as an adaptation and unashamedly promote this is a comedy take on the film. Come on, these Vietnam films are all a bit of a gloom-fest, I'm sure we've earned some laughs by now.

Goblin Market
Goblin Market originally a poem by Christina Rossetti, is adapted for the stage by Jennifer Jewell and Mark Cabus. Sticking to word of the poem, it tells the fairy tale of the sisters Laura and Lizzie. Laura buys forbidden fruit from the goblins in return for locks of her golden hair. When she can't pay for any more, she falls sick for want of it. Can Lizzie save her, or will she too fall prey to their forbidden fruit? The poem is controversial in some quarters, apparently it's full of sexualised imagery, but if there was, it went straight over my head. Maybe I'm too sweet and innocent for this world.
Anyway, in this adaptation, Jennifer Jewell transplants the setting of the story from England to Appalachia. That transfer is handled well – a good test for a location-shifted adaption is if looks like this is where the story was set all along, and this does that job well. This performance is borderline between spoken word and theatre, and if you look on it as a theatre piece, it was minimalist, with only herself, a chair, and quilt on stage. On balance I felt this was a little too minimalist; there's only so many things you can do with a chair and quilt to represent a story. This isn't too different from big hits such as The Bookbinder which use a few props in numerous different ways to tell a story, but one or two extra props used creatively, I feel, could have added a lot more versatility to this adaptation.
But Jennifer Jewell puts in a good performance that evoked the story very well, and the best touch added to this was Chris Tench's music. These two things between them did a lot to turn this from a generic reading of a famous poem to an adaptation that is indisputably theirs. If you don't know the poem, you'll need to concentrate to follow the story, but if you know the poem, I'm confident you won't be disappointed.

Boris and Sergey's One-Man Extravaganza
This foul-mouthed puppet duo are back for their fifth show. If you have seen any of the last four shows, what I'm about to tell you won't come as any surprise. If, however, you've never seen this before, this will take quite a bit of explaining. Easiest to just see a show, and you'll pick it up as you go along. For now, I'll do this review assuming you have background knowledge. It's easier.
Last time, Boris and Sergey's show was completely improvised – I don't know how you co-ordinate three puppeteers per puppet on the fly, but they did. This year, they're back to a scripted one. If you sit on the front row, you too could be crowned king and queen of Machapachastan (name of made-up monarchy may vary), or you could be on their game show. You get to pick your own specialist subject (if you're too slow they'll assume it's awkward pauses), whilst Sergey chooses Karma Sutra positions as his specialist subject. Don't worry, there's absolutely no chance Sergey will play is swap specialist subject card leaving you with the task of naming as many sex positions as possible in 30 seconds.
"But what's this got to do with a one-man extravagaza?" I hear you cry. Have no fear, we're coming on to this. You see, with our intrepid duo in debt to the local loan shark, Sergey is launching his own solo show. Boris is just a dead weight to him – he can go and make his own. Who will win: Sergey, with his artistic genius undetectable to anyone less intellectual than himself, or Boris, with a chance meeting with a Broadway producer outside the stage door? And so on. You get the idea. The story is about as silly as the last four.
Like I said, if you haven't seen this show before, I've already probably lost you. And it's fair to say this humour isn't for everyone (such as sober people). But whatever you make of the humour, the thing which is outstanding is the puppetry and choreography. Their improvised shows were impressive enough, but when they choreograph the whole play this it reaches new heights. One little thing that makes such a difference is the puppeteers being part of the performance, with facial expression matching those of the puppets, not their puppets have faces of course. Their versatility means they can introduce their first villain (hopefully recurring villain) a dastardly white-coloured lady puppet explaining her master plan and how she exploited them all along like all dastardly villains do. And without giving away a spoiler, their own format means they can put in a suitably impossible twist at the end of the show that no other group could do.
Flabbergast Theatre have honed their skill over the last five years and this will blow you away. And with this company also getting their own space at Assembly, Flabbergast and their notorious puppet duo look set to be a long-term fringe fixture.

You, Me and Everything Else
The Letter Room has been enjoying so much glory on the fringe theatre circuit that it's easy to forget this is the of many theatre companies set up by Northern Stage. So I was interested to see how their immediate successors, the Camisado Club, do on their first full run at the fringe. They've gone for the story of Carl Sagan and the Voyager Golden Record, an item attached to a probe sent into outer space on the off-chance some aliens find it.
The Voyager Golden record was sent in 1977. That setting matters. Technology has moved on, at you can now send more into space than a picture of man, woman and map of solar system. sent last time. However, technology might have changed but social attitudes haven't. A nudey man and nudey lady, everyone agrees, is filth. Think of the alien children. This time, it's going to have wholesome family values. That's means no same-sex couples, and S-E-X is going to be explained with diagrams, not photos. But the social themes are just a backdrop. The main theme of the story is Carl Sagan's quest to decide on what else should go on the record. What music can represent the whole of humanity to another civilisation? It's a delicate balance between a quest to showcase the planet and the moral constraints of the period.
The Camisado Club do a good job capturing all of the story, and it's easy to follow whether or not you know anything about this. The cast of seven have a lot of theatrical devices up their sleeves which they execute with flawless precision. However, I did think this sometime strayed into theatrical devices for the sake of it. The effect of Voyager in space was good, but I wasn't sure, for instance, what was the point of representing everyone with pairs of shoes at the beginning, well-managed though it was. The other issue is that I had trouble keeping up interest in this. The process of choosing what to go on the record makes for an interesting talk or encyclopedia entry; as a play, it's tougher. It is only when Carl Sagan's personal life comes into play – as he drifts away from his wife and towards another woman in his project – that things get more interesting. I would have introduced this a lot sooner – the personal journey of Sagan, I feel, would have helped sustain interest in the story with the science running alongside.
But they've told the story faithfully, and if making the plot more eventful means compromising on accuracy, give me accuracy any day. Not a bad start for the Camisado Club in Edinburgh – I recommend the challenge for future years is a seek out a speciality they can use to distinguish themselves from the other groups in Edinburgh.

Love+
Now it's back to Malaprop Theatre; after I was  BlackCatfishMusketeer, I was keen to also see their other play. Both plays are love stories facilitated by technology, but the other story was very much grounded in reality. This one, however, goes into a fictitious future where a woman falls in love with a robot.
This was a devised piece rather than a conventional script, but it's cleverly written all the same. It dialogue shows a good understanding how computers think, without descending into technical jargon. A woman owns a bot, who is both a housekeeper and companion. Unlike a human, "bot" never tires of work and also understands everything the woman wants. Not through empathy as a human would understand it, but more like the way social media does it. We never know much about the woman's life outside this relationship, but we can guess that she finds human-human relationships too complicated. But this play raises a strange paradox: is someone who has everything you ever wanted really what you want? No matter how well bot adjusts herself to the woman's desires, there's no getting round the fact that she's only doing that because that's how she's programmed. So bot's biggest strength of knowing someone so well is also her biggest weakness – human being just don't like being predicted this accurately.
There is only one thing about this play that I didn't like, and that was the breaking of the fourth wall towards the end of the play. Breaking the fourth wall can be necessary if you need to make a point that can't be told in the play, but this comes at the expense of disrupting the story. In this case, I didn't think this was necessary – questions about whether a robot can feel love in the same way a robot can feel temperature were good, ones to raise but this could easily have been worked into the script. They don't need to break the fourth wall – the play is easily capable of saying everything it needs without.
Apart from that niggle, LOVE+ is a really interesting that complements their other play well to take todays love/technology mix to the next level. And I really liked the way Brefinni Holohan played Bot, with an understated but perfect mix of methodical robot movements and human-ish warmth. Summerhall's best speciality, I've always thought, are plays that mix art and science, and Malaprop's double-bill couldn't have been a better choice. More like this please.

Victim
This play is a sort-of follow-on from Bruised Sky productions' previous play Villain, on the subject of public vilification There's no need to see the previous play though, because this one is a good stand-alone play in its own right. Louise Bereford plays Tracy, a prison officer wanting to do the right thing, but pressure at home from a sick father and useless husband are taking their toll. Louise Bereford also plays Siobhan, a long-time inmate happy to be on the inside after doing away with an abusive partner, now building a status for herself on the inside as the prison fixer, especially with smuggled mobile phones where she always stay one step ahead. But Siobahn isn't the most notorious inmate – that is a new prisoner who stood by and allowed her baby to be ritualistically murdered by her partner.
Bereford does a slick job switching between down-to-earth Tracy and confident but intimidating Tracy. It does take a couple of scenes to establish she's switching between the two, and there maybe an avoidable bit of confusion at the beginning (I thought Siobhan and Tracy were talking about the same man when they both talked about their partners in successive early scenes before we'd quite established who as who), but that was only a small issue. Most of the time, it's a well-written script from Martin Murphy of power games that Siobahn masters. There are no unambiguously good or evil characters here: Tracy has integrity but also her weakness; Siobahn is ruthless but has her own vulnerabilities. The biggest grey area is that Siobahn understands the personal demons of other inmates and feels sorry for them, but still has to work it to her own advantage.
It's hard to know how this compares to Villain without having seen it – I gather that play did very well – but Victim is a good play that give a lot of insight into the murky world of prison fixing, explaining how even decent people can get sucked into these schemes. Whether or not you know the original, this is well worth a visit.

La Vie Dans Une Marionette
This is a charming little piece from White Face Crew in the family section of the programme. As we enter, we are greeted by a woman who says we are all beautiful in a French accent. Well, sort of. An absurdly fictitious accent that's supposed to be French would be a better description. But that's okay, because the fact they're really from New Zealand is a running joke throughout. After she give her run-through of 'ow to be a good audience or bad audience, we go into the story, which parodies the classic black and white movies of France – you almost expect the "Fin" title card at the end. In this tale, our silent French hero gets a delivery of a life-size marionette. From what we can tell he's a lonely man, left by his one true love when younger, and this puppet is his only friend to him.
I'll get the problem out of the way: it's tough to get what's going on here. This wouldn't normally be an issue, but this show is aimed at children 7 or above, and I see little chance of kids that young following this. Admittedly silent plays aren't the easiest things to explain, but they did miss one opportunity to explain things better. In this play we establish that the man and his marionette are silent but the moon that comes up every night can talk. She says "You are all beautiful" quite a lot, but a bigger role as a narrator would have made the story a lot easier for children to follow.
However, if you ignore the advertised target age, for grown-ups and older children this is a charming play to watch. The puppetry effect of pulling hidden strings was done very well, and the music used for the dance sequences was gorgeous. And  it is a strange delight to explain to punters about a play with a silent and silent marionette but a a talking moon, which is a lovely quirk. If White Face crew want to persist with a show for 7 year-olds, there is still some work to be done to make this easier to understand, but given they, they can do it. In the meantime, however, this experimental piece is best seen by enjoying it for what it is.

The House
Jane Postlethwaite's is in the comedy section of the fringe, but after seeing Made In Cumbria and liking what I saw, I was keen to see what she'd do this follow-up. The basics are the same: both shows are set in an exaggerated sleepy/sinister Cumbria, and she plays many different characters, most of whom appear to be thinly covering up some murder they've committed.
If you liked her last show you should like this one too. This time, we are visiting a house on an island somewhere in the Lake District. All of the Cumbrian delights are round there: gardens, gift show, the historic Brownie Guide Burial ground (get used to this kind of surrealism). Making a return from last year is our favourite falconer ("This bird of prey is solitary – that makes two of us") who is now glossing over a suspiciously high death rate of falcons. Upstairs is a woman with her podcast "Murder in the toy room", only marginally less pointless that the average podcast. My favourite character, however, was the resident children's author who hates children. She doesn't even attempt to disguise it, scowling all the way and making it clear that she's only saying these nice things about children because her publisher told her to. ("How many children do you have? [Two.] I'm sorry? [I said two.] No, I'm just sorry.")
I do have mixed feelings about the overall format though. On the one hand, Made In Cumbria with its deception of sleepy village life even when there's mayhem, murder and nuclear meltdowns all around them, but I couldn't pin a similar recognisable overall theme to this. On the other hand, The House is the more original piece – Made In Cumbria ended up a little derivative of Hot Fuzz or The League of Gentlemen, but this felt more its own thing. It's a tough balance.
Nevertheless, it was a bit disappointing that this doesn't seem to have got much attention from reviewers; having got this far, she deserved better than a visit from just one publication. She is carving out a style of character comedy that's her own, and it's something to keep looking out for. I am told her next piece is going to be set in a circus, which looks like a good choice. We all know clowns are mass murderers.

Police Cops in Space
This is the natural follow-on from The Pretend Men's smash hit of the last two years, Police Cops. For those of you yet to catch up with this, Police Cops was a parody of basically every 70s cop show ever made. It was a high-energy performance by a cast of three men with all over-acting and cheesy plot twists you'd expect of any cop show.
So the sequel is the natural choice of the other thing hammed up ad infinitum in the 1970s, science fiction shows. This is a fresh story rather than a sequel, but the plot structure is basically the same – a rookie Space Police Cop lives in hiding after his father was killed fighting an evil megalomaniac Cyborg on a quest to kill all the Police Cops in the galaxy. When his father's partner is killed, he has to team up with a mismatched buddy who pilots him back to earth for the showdown. You get the idea.
The play is very more more of the same, and that's the only thing it could have been. Having been so successful in the last two years, this is the format everyone has come to expect. And yet, there was something about this that didn't feel quite right; it's hard to put my finger on it, but I do feel this has become a victim of its own success and is mugging it to the audience for laughs. I was expecting to see a lot more satirising of the ridiculous science depicted in the 70s, but instead it felt like more attention was given to building on in-jokes from the last show.
That's not a big complaint though – if you take this show for what it is, which is a fun performance lightly satirising naff TV shows from years gone by, you won't be disappointed. And they've built up a big following very quickly so they have a bright future doing pretty much any parody they want. They just need to make sure they don't end up as parodies of themselves.

The Wedding Reception
Now a new experience for me: a play billed as an "interactive dining" experience. I am obliged to tell you that I got a freebie of a three-course meal out of this. Interactive Theatre International are running this show along with Faulty Towers, their biggest long-running success. (I was in fact invited to either or both of these plays, but I chose The Wedding Reception because I was more interested in seeing an original play than a re-enactment of an existing comedy.) I did wonder what they'd do with this. The unique selling point of this show is the meal rather than the play; as such, there was the niggling worry that they wouldn't try to produce a decent play because they don't have to. Fortunately, they don't go for the lazy solution of contrived jokes where characterisation and believably is sacrificed for easy laughs. The characters are kept believable and consistent, if somewhat stock characters anyone will recognise from real weddings.
With a cast of four playing eight parts between them, we have excitable Kate and mild-mannered Will who have just tied the knot at what they thought was a low-key ceremony, but Lynne's boisterous parents have arranged a surprise reception from their side of the family. It's a bit odd that no-one from Will's side was invited (apart from his irresponsible best man), and odder still that Will is more concerned over his family turning up. But we'll find out why when the unexpected guests turn up in due course. The interactive element is managed well. Before we even began, we fictitious wedding guests found ourselves mixed up with guests from the two real weddings that were going on in the hotel at the time passing back and forth – they just added this to the comedy. During the food bits of the wedding, the characters go amongst the table, staying in character throughout.
It's fair to say the event's main selling point is the format rather than the actual play. If this play was done without the meal or interaction, it would do okay but it would be nothing special. And whilst the play does avoid the sin of arbitrarily changing characters' personalities to meet the requirements of the next gag, it did stretch plausibility when Kate dropped Will's mobile phone in a glass of water, only for this incident to be forgotten 15 minutes later. But provided you take this play for what it is – a fun undemanding piece of theatre whilst you have a meal which makes the most of the interactive element – it does it's job very well. These tickets don't come cheap – the meal has to be paid for somehow – but it you want a meal out during your fringe but still want your fix of theatre, this could be the thing for you.
And shows seen earlier …
Finally, four shows made it into honorable mention based on performances earlier in the year, which are Mars Actually (Vault Festival), The Dark Room (Durham Assembly Rooms), Gratiano (Brighton Fringe) and The Empress and Me (Buxton Fringe). Follow any of those links for the last review – please note that Mars Actually was revised since I saw it at the Vault; I had hoped to see the newer version but I ran out of time.
Just a quick look at how these fared with reviews.
Mars Actually had a decent run of the reviews, not in the league of their ultra-successful Jurassic Park, but it's extra rare for a group to pull off two consecutive ultra-smash hits. The two reviews of Grist From The Mill Plays are interesting. Both decent plays written by Ross Ericson, The Empress and Me was a safer bet in terms of storytelling, the story of a real historical figure, and Gratiano was the gamble, mixing The merchant of Venice with the setting of Fascist Italy. It looks like the gamble has gone down better. I do need to say that the verdict from everyone isn't quite as unanimous as the reviews suggest – I know of one reviewer who didn't like this – but, hey, you can't argue that four reviews at four stars or above. Again, it's not runaway five-star hit that The Unknown Soldier was, but two in a row is very unusual.
Also showing
It's a highly competitive list, I even have to get choosy for honourable mention at the Edinburgh Fringe. The ones who didn't make it in to this list are a mixture of beginners learning their craft against the high standards of Edinburgh, and higher-profile groups with idea I don't know what to make of. It is important no note, however, that none of these plays were bad. With the exception of the occasional big group who should know better, I generally don't write reviews of bad plays. Nothing at the Edinburgh Fringe fell into that category this time – that dubious honour goes to two plays I saw and Brighton (Christ, they were awful).
Just Don't Do It
Technically not part of the Edinburgh Fringe, this is one of the many productions that takes part in one of the "free fringes" without actually registering for the Edinburgh Fringe itself. Is it tactic worth it? The jury's out here. Just Don't Do It had a good attendance on the day I saw it (as did The Steampunk Tempest last year), but it's the last place I'd have wanted to perform, with noise bleed so bad it's difficult to be heard without raising your voice. Worse, I saw little evidence that Bar Bados was even making any effort to control the noise, with doors being left open and noisy crowds entering and leaving other spaces unchecked. However, this is review of the play and not the venue, so I won't count the venue's shortcomings here.
This play from Beside Ourselves collective, is a play on certain attitudes to sex, in particular the American Abstinence movement – which, like, always works, totally, like all the time (N.B. that was sarcasm). It is a two-woman collaboration, with the medium of clown advertised as a large feature of the play. The play was a collection of mini-scenes and mini-sketches. There was some sense of an overall structure to this, but one recurring issue I've seen with "clown" plays is that it becomes difficult to work out what point they are trying to make. It's doubly-difficult at the Edinburgh Fringe where virtually every crazy idea has been done already. Vagina puppets play quite a role in this play, and some of the points raised were good, but I can think of at least two other plays off-hand that feature talking vaginas. Nothing easily shocks or surprises at the fringe any more.
The thing I felt this play needed most of all was some consistency. In particular, they need to be clear what kind of performance this is. They could be a comedy duo where these two engage the audience and then go into the sketches. Or it could be more of the theatre performance where they play scripted characters, even if these characters are based on themselves and pretend to be a comedy duo engaging the audience. My hunch is the latter thing would be the most effective.
When they make their scenes and sketches easy to follow, they are at their strongest. The sketch at the beginning, where they play a pair of camp counsellors at some weird Christian abstinence camp, was deliciously excruciating (although it did confuse things a little when to two kept the camp T-shirts on). And the scene where one of them plays a woman on her white wedding night, making small talk to stave of the thing with the man she obviously doesn't really want, was quite moving. It's those nuggets I would work on. Clowning is fine, but don't let it come at the cost of the audience losing track of what's happening. Think about what you want most want to say, focus on making sure the audience pick this up, and then you'll be in business.

Penthouse
Staying on the subject of sex, now a new play from Scintilla Theatre. This begins with high-flyer city hot-shot Ewan checking in to a Penthouse, for a quiet afternoon for drugs and prostitutes. Well, one prostitute, or, as Eloise is keen to stress, an escort. Eloise is intelligent, and she's quick to twig that something's not gone his way; after all, so she says, half her clients just end up wanting to talk. What she doesn't yet realise is how bad things actually are. Ewan hasn just ruined himself with his reckless trading, and worse. So he plans for the night to end by taking the only way out he knows.
Whilst the concept stands to make a decent enough play, however, I did struggle to pick out anything particularly memorable; I feel this was due, in part, to the publicity heavily hinting how this play was going to end, leaving no room to keep us guessing. Perhaps the ending had to be inevitable, but there was still more room for the unexpected as we progressed towards this denouement. The greatest plot device this play can utilise is the enormity of the situation. Ewan's excesses haven't just brought down his career – he has brought down the bank, possibly the whole country. That is something you can expect to be beyond anyone's comprehension. Eloise is evidently smart enough to guess he's lost a lot of money, but can she fathom how much? His cocky co-worker who gate-crashes the party clearly sees merchant bankers as immortal – how do they react when the news sinks in? Horror? Denial? Either would be believable, but it needs to be something other than mild indifference.
The ensemble of four seem competent enough actors. The set was a convincing penthouse, the acting was decent enough and the blocking was good. But what this play really needs is an understanding of what makes these four character tick. What are they really thinking? The cast might know, but getting this to come across to the audience is a much tougher challenge. Rise to that challenge, then you can really get yourselves on the map.

Lists for the End of the World
This is something I'd been hearing about for some time due to its development with Live Theatre, and finally I got the chance to see it. It's an unusual play to review because it pushes the definition of theatre to the limits, and with it pushes the rules of reviewing theatre to the limits too, but I will try. So, first thing to get out of the way is that the end of the world doesn't actually feature anywhere in the play. Instead it's just lists. Really, one hour of lists. But for a concept that might seem dull, it works a lot better than you might think. FanShen theatre's preparation for this play was literally asking people to fill in lists, from the light-hearted to the more poignant. At one point, we hear an alarmingly long list of "Places I'd hide a body"; someone, it seems, has put way too much thought into this. When it gets to lists such as "Things I'm afraid of", we get things from people opening up and telling their thoughts they wouldn't normally reveal.
The trouble is, for all this hard work researching people's inner thoughts, I don't understand the purpose of doing this as a play. There's only so many ways you can read out a list. FanShen do put variety into this with a variety of staging and theatrical devices; some of these were appropriate, such as the dark quiet setting for "Things that keep me awake at night", but some other devices, such as singing a list to Mambo Number Five, felt forced. I am normally the first person to bemoan unimaginative productions that don't use opportunities for sound and lights, but here even I felt this was utlising staging effects for the sake of it.
So here's a suggestion I'm going throw in: do this as a book. A book just of these lists if you like, but there's opportunities to put in fitting artwork if you wish. Thing is, the point of lists is something you can go back and check again, and you don't get this opportunity in a play. Once you hear something that you don't take in, it's gone. That's a shame. These lists say a lot about people, and they deserve to be remembered. You can have this book idea for free. However, judging from the reviews it's clear a lot of people do like this stage format, so I guess Fanshen gets the last laugh there.

Was it Good for You?
In case the title didn't make it obvious enough, this is a play about a one-night stand. A guy is brought back to the pad of whatshername. The fact he can't remember her name is one of many insecurities the two of them will be thinking over the following few hours. You don't actually get to see any of this sex, so don't get excited. Instead, whilst you silhouettes of this couple getting busy, one or both of the couple concerned are talking through their worries. Things get particularly surrealistic when their heroes start talking to then in their heads, such as Colin Firth querying whether the two of them were married and Mary Poppins exclaiming "Good Heavens, what are you doing with that woman"?
However, for an hour-long play, the humour gets a bit repetitive after a while. One thing that might have been worth making more of, old joke though it is, is playing out the two thoughts of them in quick succession, with him thinking one thing and her thinking another. The final man to enter her thoughts, however, isn't a film character but someone quite different. I won't reveal that as it would be too much of a spoiler, suffice to say that was a good twist. What I think I can say without a spoiler, however, is that this play would have been a lot stronger if this had affected to rest of the play more. We never really get to know what these two see in each other and what's made either of them to decide to go straight to bed – and the aforementioned twist has a big bearing on this that needs to be considered.
Still you can't fault Bareback productions for putting themselves through those indignities on stage that others would have shied away from. In the right circumstances, you can have a good comedy purely about a one-night stand, but my gut feeling is this story would be strongest with two characters who have lives outside this night of passion. So I'd put more thought into what led to this and why, and then we'll have a stronger play.

Give Me Your Love
Like Lists for the End of the World, this play from  Ridiculusmus is a tricky one to review because it is so unconventional, there's not much you can compare this to. This is a play on the subject of mental illness, but there's an important difference between this and the many other plays that cover this subject. Most plays seek to clearly spell out what it's like in a way understandable to outsiders, Ridiculusmus looks at a far more confusing world as it might be seen by seen on the inside. It is perhaps impossible to describe what it's like to have Post Traumatic Stress Disorder to someone else; instead Ridiculusmus relies heavily on metaphors. In this, Zach spends the entire play in a box in a room that looks like a cell. In reality, neither the box nor a room of that kind are really there – reality, it would seem, is a man who won't leave the bedroom of his house. A man who will admit he has PTSD but won't admit he needs help, instead depending on a friend of dubious reliability to get him the pills he wants.
Ridiculusmus plays are hard to review because it's never easy to tell if your interpretation is the intended interpretation or just of many. That caveat aside, I got the impression that the periods where Zach nearly gets out of the box, but not quite, is a parallel for a person with PTSD sometimes having better times than others getting free of the stress, but never completely escaping the metaphorical box. It's never entirely clear what brought this on. First Zach describes a gory end to a lad shot dead next to him, then he says that's a lie an he was really never deployed, but perhaps that's a lie too and Zach simply isn't ready to talk about what really happened.
It's fair to say that Ridiculusmus's plays are very much an acquired taste, and the only way you can really know if their plays are for you is to see on and find out. It must be said that it's going to be tough to top the inspired format of The Eradication of Schizophrenia is Western Lapland, where two plays went on at the same time and it wasn't clear which one was real and which one was imagined – that was a one-off that can't really be repeated. But the unique format is worth something judging by the slew of good reviews coming out. Ridiculusmus may be a niche taste compared to most plays, but if their style is your style, you shouldn't be disappointed with this.
Nikola and His Time Travelling Lux Concordia
Finally, one of the most individual titles in the fringe, and one of the most individual shows too. With a big nod to steampunk style, our hero Nikola travels through time with one of the one striking staging effects I'd seen at the fringe, with sound, lasers and lighting creating a great psychedelic experience.
Nikola has come from the future to give some reassurance about what to come. Things might look bad now, but Nikola promises that this is actually just the turning point, and the political turmoil in the world is exposing everything that's wrong with the system so it can be fixed. So far, so good for the concept. So far, so good for the concept. But beyond that, I can't say much more about the plot because the talk goes into mind-boggling complexity. The play is self-described as "psychedelic trip meets TED talk", but TED talks about abstract philosophical concepts of today are hard enough to follow. This is abstract philosophical concepts of a ficticious and hypothetical future, which I'm sure would make sense when the timeline of this story and the surrounding ficticious science breakthroughs are fully known, but the chance of any audience member follow this in a 1-hour play seems slim.
The strongest part of this Gedi Production's play was a moment from Nikola's past, in the 1940s, researching a secret weapon to win the war against Germany, where he loses sight of humanity and puts lives of loyal men in danger in the name of progress. That is the plot thread I kept wanting to get back to, and that has the most to offer. On the whole, however, I get the impression that this is a play that wants to say a lot, but tries to cram too much into single play. So I would concentrate of what's the most important thing to say and keep experimenting with what the audience picks up. This play is one of the most memorable ones it terms of staging a style – give this a memorable message to take home and that will serve this play the best.
Dishonourable mention
Oh dear. Ever since 2014 there's always been someone who engages in unfringelike behaviour. Nothing has ever been quite as bad as Liz Lochhead's spirited advocacy of political censorship back in 2014 (because, apparently, being a liberal now means taking away the rights of people's free speech because they're tenuously associated with people Liz Loachhead doesn't like), but this year quite a lot of dodgy things went on, too numerous to list.
One thing that caused a lot of outrage was a certain reviewer from the Scotsman who gave a lot of female comedians bad reviews with lots of snarkiness but very little substance. I'm not going to go through the details all over again because I've given him enough of a kicking already, so has, well, pretty much everyone. For the record, I did not put Paul Whitelaw on my ban list for gross unethical behaviour (which causes you to be excluded from the aggregated reviews above). Discrimination is strong grounds for a ban, but he escapes it for one reason and one reason only, which is that he didn't review enough male comedians for me to be able to prove he was specifically targeting women for bad reviews. I will reconsider if I get any new evidence. It won't take much to make me change my mind.
However, list year, my deepest scorn is reserved for Ken Loach. Much as I can't stand anyone who backs censorship, most of the artists doing it back in August 2014 were merely hopping on the bandwagon of the month. Ken Loach, on the other hand, carried on trying to get Incubator Theatre hounded out of the Edinburgh Fringe long after everyone else got bored of this and moved on. He was a signatory to this open letter urging a boycott of the Shalom Festival which hosted the play. (The letter didn't actually call for banning the play this time round. However, Incubator Theatre was top of the list of terrible things about this festival as opposed to glossing over IDF atrocities where they might have had a point Given that, and that fact they back-patted themselves on shutting it down last time, I can safely assume that by "boycott" they really meant "shut it down by any means at our disposal if we can get away with it".) Other people signed the letter too, but the reason I'm singling out Ken Loach is that he has far more power and influence than anyone else on the list. I have nothing but contempt for artists who back censorship of other artists, but when you are one of the most prolific artists in the country using your status and influence to gag small-scale artists who can't fight back, that is nothing short of despicable.
Normally when I have something critical to say, I attack ideas and not people, but I'm done with pro-censorship artists. I am going to say what I believe the real motives are of Ken Loach and his ilk. One of the key tactics used in the ongoing war between Israel and Palestine is to dehumanise the enemy. (The Israeli Government and Hamas are both guilty of this, but they're in a war zone; I expect better from armchair warriors in the safety of the West.) One the the reasons that the Israeli Government gets away with all it does, is that Hamas have made it pretty clear what they intend to do if they ever win the war. Other governments don't like the idea of siding with a group who deliberately kills civilians for the sake of it, doesn't even attempt to come up with half-arsed excuses like the IDF does, and make it clear that they'll do this to every Jew in Israel if they get the chance – and so actions that might actually stop Netenyahu and co are reduced to quiet tutting. There are various ways this tactic can be stopped, but it seems to me that the solution favoured by a lot of the BDS mob is that we shouldn't care about everything Hamas intends to do. It's important to dehumanise Israelis because if there's possibility that Hamas might be in a position to commit their preferred brand of genocide, the need the rest of the world to shrug and go "It's only Israelis".
That, I think, is the true motives of the so-called "cultural boycott". When they complain about the "normalisation" of Isreal, when they really mean is opportunity of Israelis to present themselves as ordinary human beings. When you are trying to demonise the entire civilian population of Israel as bloodthirsty warmongers, the last thing you want is people over here to see them in person and discover they're not too different from us. Anti-Israeli bigotry is not quite the same as anti-Jewish bigotry, so I'll stop short of accusing the BDS crowd of anti-Semitism. But I won't short short of that suggestion for Ken Loach. I have a rule that whenever someone responds to reports of anti-semitism by ignoring the anti-Semitism and immediately bringing up Palestine, that's a big red flag he's a raving anti-Semite, and I have to say that Ken Loach's, shall I say, "interesting" take Holocaust denial comes pretty close to that. Never mind "It's only Israelis", I beginning to believe Ken Loach would be happy with "It's only Jews".
Ho hum, that's pretty much persuaded me to not bother watching I, Daniel Blake. I do find it ironic that a film praised so much for putting human face to a tragedy measured in statistics is written and directed by two men who object to other people being allowed human faces – I was under the impression that compassion and humanity were supposed to be applied universally, but I guess Loach and Laverty see these as selective traits only to be use when it makes people you don't like look bad. But even if you think I went overboard saying that, when you do everything in you power to prevent other artists have their say, I really don't see why I should be expected to listen when you have your say. I will not call for screenings to be cancelled because I value free speech even for people who are against it, but if you want to behave like it's the film everyone must see you can fuck right off.
I'm done. Next.
Other news
Coming last …