In a rare twist of fate, I am getting my monthly roundup out on time. I did expect to be busy with lots of other things, but owing to the snow forcing the cancellation of pretty much everything, I have some free time for once. Let's go:
Stuff that happened in February
The thing that caught my attention most in February was, of course, those silly people at Manchester Art Gallery who drew absurd parallels looking at a Victorian painting of nudey ladies and Harvey Weinstein going round raping everybody, took a painting down to Start A Debate™, and then ignored and dismissed the responses of the entire country (pretty much) telling them to fuck off (pretty much). I wrote at length about why you should worry about this, and a new tactic of censorship emerging in the arts, but I'm done with this for the time being. They are supposedly going to have A Series Of Debates™ this month – if, as I've expected all along, it's a series of panels packed with yes men (and yes women), I'll probably take the piss of of them further. In the incredibly unlikely event they they engage with criticism for a change, I will give them a chance. But I'm not holding my breath.
Apart from that, here were some other notable events for the month:
Latest from Brighton
With the close of Brighton Fringe registrations comes the annual ritual of seeing how many registrations there are. In recent years, the news of big increases has come with a big fanfare. However, this time, the publicity surrounding the launch kept quiet on this number, and – in line with the precedent of Edinburgh keeping quiet in years when the numbers flatline – it turned out there was a slight drop. It's not clear what exactly what the numbers are this time, because the number of entries of the website seems to fluctuate, but the figure seems to be somewhere between 958 and 967, down slightly from last year's peak of 970.
Ah well, I suppose it was a bit much to expect Brighton Fringe to advance on a growth of 35% in two years. It's possible that the late notice of the availability of Sweet Werks 1 and 2 might have prompted some groups to abandon plans for Brighton 2018, but there's too many variables to know if that's the case. It should be noted, however, that even level-ish numbers are significant as they consolidate the rises in recent years. The Brighton Fringe is very different festival from the start of the decade and this is here to stay. But earth-shattering possibility contemplated a few years ago, that Brighton Fringe could grow to a size comparable to Edinburgh's, now looks unlikely, at least for the time being.
Other than that, it looks like business as usual for the venues. Apart from the Sweet's W-themed replacement of Waterfront with Werks plus Wellie, and the Warren moving away from re-branding itself as Otherplace and re-embracing its rabbit theme, not much has changed. Sweet is still dominated by week-long runs, with runs at The Warren and Railto averaging around 3 and 5 performances respectively. Anyone who has enough spare time to actually calculate this, feel free to do so. In the meantime, congratulation to Brighton Fringe for managing to run the programme launch event on the pier in the middle of the biggest blizzard this decade. That was brave.
Latest from Buxton
It will still be a couple more months before we know the numbers at Buxton, but there is one thing that might push the numbers up. Last year Underground Venues had to vacate Pauper's Pit and the Barrel Room, and instead relocated to the Old Clubhouse. This replaced two spaces that comfortably seat 40 with one space that seats 70. The move worked, and the larger space made it viable for bigger-name acts to come, but this came at the price of fewer opportunities for entry-level performers.
This year, however, Underground Venues are provisionally going to squeeze in a second space into The Old Clubhouse. The tap room will have a capacity of 25-30, and probably won't be big enough for any plays with a cast of more than one (or maybe a very intimate two), but should go a long way to relieve the excess of demand over supply. It's not quite back to the old setup of a theatre space and a comedy space, but that was always an anomaly amongst fringe venues. This arrangement of a bigger space for bigger-name acts and a small space for smaller-name acts might be more hierarchical, but that's how most fringe venues work.
We'll have to wait and see before we know who uses the Tap Room (if this goes ahead) and what effect this has on the Fringe as a whole, but this, combined with last month's news of Buxton Fringe funding hire fees of some outlying non-managed venues, is a big statement of intent to keep the fringe open to everyone. This is important. With Edinburgh and Brighton now too big for newcomers to stand a realistic chance, and many similar-sized "festival fringes" (note my use of quotation marks) embracing the "curated programme" that shuts out anyone who doesn't already have a foot in the door, the loss of small spaces stood to be a big loss not just to Buxton but for all fringe theatre. The Tap Room might not be a perfect replacement to what there was before, but it's an encouraging sign of the kind of fringe Buxton wants to be.
More fallout from Spaceygate
This is something I'd better get used to, but scarcely another month goes by without yet more fallout from Mr. W. Apart from this scandal being used as a spurious pretext for petty moral authoritarianism in Manchester, the other notable event was the aftermath of the revelations of what it seems Kevin Spacey got up to at the Old Vic. (Usual caveat: the case against Kevin Spacey is allegations rather than anything that's been through a legal process, but the evidence available doesn't look good.) As I covered in November, a report was commissioned, damning of Spacey but saying no-one on management was aware of these allegations. Some people said that was a whitewash with a convenient scapegoat. In a way, the management of the Old Vic were in a situation they couldn't win, as any report they commissioned – even one which was supposed to be independent – would be open to allegations of bias. But that's the way it is.
Whatever the rights and wrongs, there had been a shake-up of management and the notable casualty is Sally Greene, was chief executive, now in the role of "Founding Trustee". She plays it down as a change of job title, but it's hard to see it as anything other than a demotion. In my view, this was harsh, perhaps unfair, but necessary. When something this bad happens under the nose of the trustees – even if they had no idea this was going on – the most important thing to do is not punish anyone with the loss of a job, but to make sure it never happens again. That requires leadership, and it's impossible to provide leadership if you're spending half your time defending yourself from questions over what you yourself knew and didn't know, and what you should and shouldn't have done. It has to be someone with a clean sheet.
As I said, in the absence of evidence of complicity, I don't like the fact that one person is being penalised for someone else's misdemeanors, but I see no alternative. If Sally Greene is offered an equivalent chief executive post of another theatre, I'll have no objection to her moving on. In the meantime, I can only hope this serves as a lesson to anyone else of the importance of eternal vigilance, and the consequences of trusting the wrong people.
Familiar faces at Brits off Broadway
Now for a break from theatre scandals to cover something cheerier. I've not done this for a while, but I like to keep track of acts I've seen before and liked and see what they're getting up to next. This months, Brits Off Broadway caught my eye. This is a very very very high-profile festival in 59E59 theatres in New York on Off-Broadway (a kind of second tier down from the big Broadway theatres, although I gather Off-Off-Broadway is also a thing).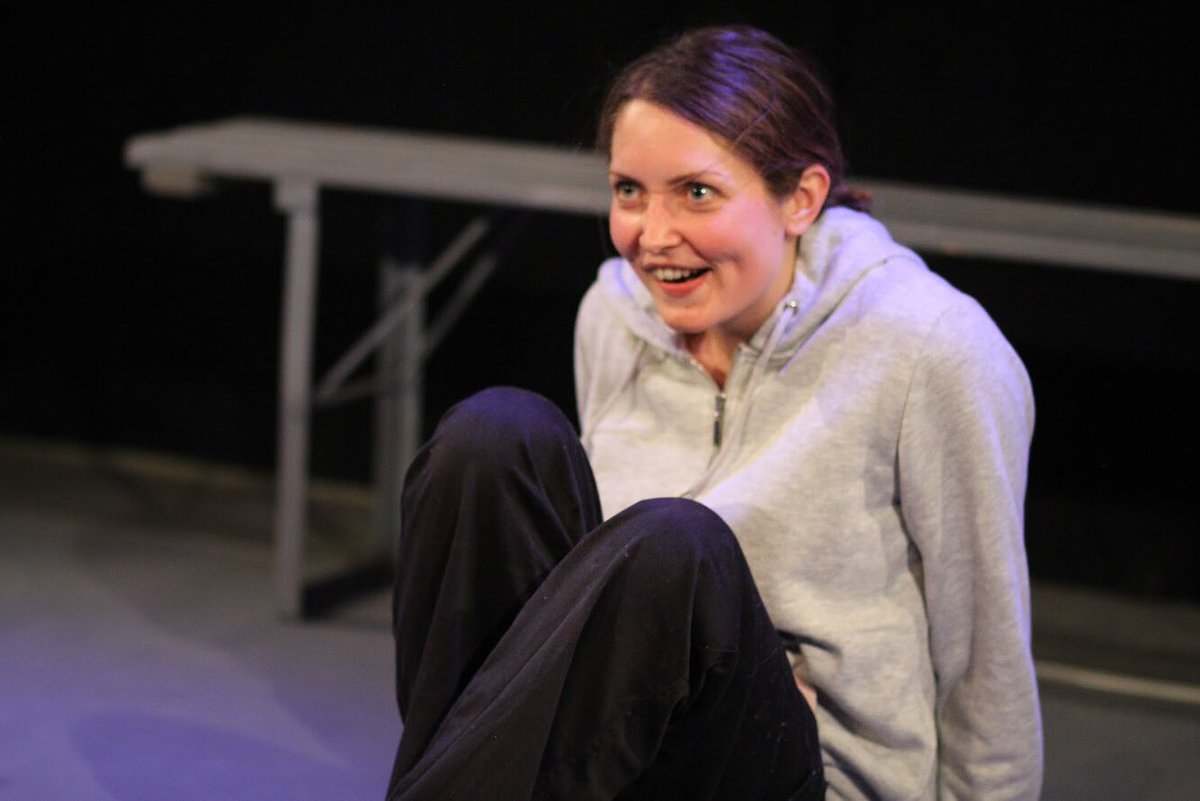 Normally the names seen on the list are very high-profile. Alan Ayckbourn is a regular – most of his new plays and major revivals at the SJT end up there now following a very successful run of Private Fears in Public Places in 2005. This year is no exception and A Brief History of Women will be there. But the two eye-grabbers are a couple of names that would have been unimaginable a few years ago. The Pretend Men have made it there with the silly high-energy Police Cops and Police Cops in Space, whilst Nicola Wren is performing there with the wonderful Replay. There are only 13 slots in the whole festival, so this is massive deal for these two acts. Any New Yorkers reading my blog, you can find listings here. Everyone else – you can expect to hear a lot more of them on their return.
Pantodrome: the biggest scandal this decade?
Okay, that's enough positive news, lets get back to the depressing stuff. When I last wrote about the fiasco that is Times Square Panto, I left you with news that the final two performances were cancelled due to a walkout of actors over not getting paid, and numerous allegations that customers weren't getting their refunds. However, one lingering puzzle was the exact circumstances over the walkout of Denise Welch which first prompted that something wasn't quite right. Denise Welch said she couldn't comment further for legal reasons; Times Square Panto didn't comment at all, and since then it has been deadlock until someone made the first legal move. Well, now Times Square Panto is openly threatening legal action, and Denise Welch has responded. So we now have more details on both sides of the story, but one thing stands out: according to Denise Welch, she didn't quit, she was sacked. The reason, so she says, is that she threatened to go public over the state of production.
Around the same time, the rest of the cast went public with their views. There weren't many opinions on whether Denise Welch was in the right, but there was an overwhelming view that Times Square Panto was in the wrong – something, I guess, prompted by the company saying it was involvement and couldn't afford to pay outstanding wages. They claim they are recovering Denise Welch's pay in order to settle up outstanding pay, but there's three fishy aspects about this story. Firstly, if they're insolvent, there'll almost certainly be other creditors wanting their money, and the insolvent company doesn't normally have a choice who gets their money first. Secondly, insolvency usually means administration or liquidation, and in either circumstance it is the administrator or liquidator who would make decisions such as whether to try suing someone, not the directors of the company. Finally, as I understand it (and someone please correct me if I'm wrong), if an insolvent company can't pay wages, the Government picks up the tab, so a lawsuit will make little difference to the actors awaiting wages. Of course, Times Square Panto has already told at least one outright lie (claiming the cancellation was due to a heating problem), so it would come as no surprise if they are found to be lying again.
The grievances of the actors are summed up pretty damningly in this article. Much as I hate to agree with an article in The Sun, it looks like all the anonymous claims and insinuations made in the original scoop are true. Most of the remaining stars have joined rank and file chorus in denouncing the company. Even Karleigh Wright, who arguably gained the most from Welch's absence with a highly-acclaimed last-minute understudy job, was pretty unflattering in her comments. As always, I will reserve making a final judgement until we know what comes out in court, but I haven't a clue how Times Square Panto can vindicate themselves now. This now looks like the biggest theatre scandal in the north-east this decade.
The pay debate – a way forward?
However, whilst a row rumbles on over not paying actors what they were promised, the bigger debate going on at the moment is over actors being asked to work for free, especially in smaller London theatres. The all-round consensus is that this practice is bad: if you are doing a professional production you should pay your actors a professional wage. But whilst this principle is simple in theory, it's more complicated in practice. For a start, how do you define "professional"? An exploitative producer/director will look for any excuse to say this doesn't count, just as they can now message the figures of a "profit share" so that their pay is taken before calculating profit (of zero). But there's also a concern that this could be abused by theatre companies who do pay actors. If you are in receipt of a large enough Arts Council grant, it's quite easy to demand that companies who can't afford to pay actors shouldn't be allowed to perform plays – because this conveniently eliminates competition of people who perform off their own back writing and producing their own plays that might be better than yours. In defending the right to be paid for your work, how do you avoid eroding the right to artistic freedom?
Well, one interesting idea has come from Mark Shenton of The Stage. Writing in the Stage (£) Mark Senton announced he will no longer review plays unless – and this is the important clause – it is part of a "collaborative non-hierarchical venture". He's quite strict with his definition of that: a group of friends putting on a production is fine, but as soon as you hold an audition, it's out. He has a similar rule for reviewers – he'll take notice of theatre blogs where reviewers are their own boss, but he'll disregard publications that don't pay reviewers. For what it's worth, my guess is the rules will evolve before they stick. For instance, I cannot imagine this rule will work for Edinburgh fringe reviews, where lots of plays would get no reviews if it was not for volunteer reviewers. If a play gets five-star reviews from multiple publications, will The Stage behave like none of that happened? Surely not. But it's a good starting point.
(Mind you, if The Stage wishes to place my Edinburgh Fringe verdicts ahead of all the other publications, be my guest. Personally, I work on the principle of pay everyone or no-one. If the director and producer are sacrificing their time for free along with the actors, I'm generally okay with that provided they are. If they're getting paid and the actors aren't, however, that's not on.)
However, going back to the previous story, I have one thing I must raise. Mark Shenton said, quite rightly, that if professional publications like The Stage review plays that don't pay actors, they are complicit with the problem. Fair enough. But they reviewed Times Square Panto, which not only didn't pay people, but broke a promise to pay them. Okay, at the time they were unsubstantiated allegations, but now we know they were almost certain true. But The Stage has not reported on this; so far, it's been left up to the local press. This may be a London/regions thing, because I've seen London-based companies pilloried by The Stage for a lot less, but one would still think that the publication aimed at people who work in the theatre industry would be the first to report on mistreatment on this scale. Come on The Stage, if you're going to take a stand against complicity of actor exploitation, surely this is a good place to start?
Stuff I wrote in Feburary
In spite of a busy month, I've still managed to catch up on quite a bit, such as:
Why you should worry about the Hylas takedown: Yes. That.
Odds and sods: January 2018: My catch-up of January. Duh.
Breaking the Code: People's show the way: Still have a backlog of reviews to clear, but this production from the People's Theatre jumped the queue as it outstanding, and an example for all amateur theatres of what to aspire to.
Taking Steps and A Brief History of Women: A catch-up of the SJT's annual Ayckbourn season: a good production of a classic Ayckbourn, and a decent new play let down by a mistake I'm surprised Ayckbourn would make.
The Greatest Gatsby never told: Two outstanding productions in the same week. Immersive Gatsby was a highlight of Vault 2017. Caught up with this during Vault 2018, was going to cover it there, but this was so good it has to get its own review.
The Wipers Times: forgotten heroes: Ian Hislop and Nick Newman's tribute to the predecessor to Private Eye. Unsung heroes in one of the most important victories for freedom of speech.
And wow. Just one play from 2017 left in the backlog. I will round up the Vault Festival shortly. See you next month, when we've hopefully all recover from hypothermia.