REVIEWS: Skip to: Taboo, How disabled are you?, Ross and Rachel, Freak, Shit Scripts, I Am a Camera, Sary, Wolf Tamer
Wednesday 5th June: And the answer is … 3,841. That is in "Whoah" territory. This is up 293 from 2018's figure of 3,548. That works out at an 8.3% increase, slightly under yesterday's indication of 9.5% but still a dramatic increase. Two years ago it looked like Brighton might catch up with Edinburgh. Little chance of this now.
Of course, the harder to answer question is whether a rise of 293 is good or bad. This will depend a lot on what these extra 293 acts consists of. The ideal scenario is that the Festival Fringe Society's hard work to make the fringe has paid off and more people are able to go. But it could also be that these efforts have got nowhere and the extra 293 are people who are made of money.
There is one oddity in all of this: the Festival Fringe Society have been strangely quiet about this record-breaking fringe. Normally this kind of news is shouted from the rooftops. And this looks like a conscious choice too – Edinburgh Fringe's own press release gives the number of participating countries as its headline figure, with the size of the fringe little more than a footnote. Make of that what you will.
But we are going to have to leave it there because that is the end of this coverage. I haven't quite finished with the Brighton Fringe because I will be getting some numbers from Brighton later, and of course I have to put all the reviews into a roundup, but that can all come later. Thank you all for sticking with me over the month, and join me in August when we do the same for Edinburgh.
Tuesday 4th June: I was going to fill the gap before tomorrow with some news that broke about a former Edinburgh Fringe performer that broke during May, but I've decided to hold this off for later. This is big news, and it deserves something better than a chaotic mention in an article about another festival.
So instead, a look ahead until tomorrow. The fringe numbers are Edinburgh are a closely-guarded secret and I don't have any advance information – but we can try to speculate from the registrations so far. There have been several rounds of early bird going out, and on the eve of the final number, there are 3477 listings on the website. One important clarification about this number is that, unlike the paper programme, any shows that are on at two different venues appear twice. Consequently, there will be a bit of double-counting, and you can't directly compare this to registrations. But you can compare this to the eve-of-programme figure last year, which was 3179.
At face value, this amounts to 9.5%, which one could expect to mean an increase of around this level when the final number comes out tomorrow, if – and this is the big if – the 3477 vs 3179 figure is a valid life-for-like comparison. We know from Buxton that early figures can make things look more sensational than they really are – at one point Buxton's figures this year were a 73% ahead of the figures the same time a year before ending up with a less dramatic 21%. Part of the reason for the inflation of the early figures was the discounted early bird fee encouraging earlier registering; therefore, we must consider the possibility that this figure is also artificially inflated by earlier registration. Or the 9.5% really could be the shape of things to come. Even with seasoned journalists used to Edinburgh's figures defying all predictions of peak fringe, a rise of this scale after all the hoo-ha about the cost of the fringe would be a big turn of events.
The other figure that will be of note is Brighton Fringe ticket sales. Unlike Edinburgh, where sales figures always come at the end of the fringe, Brighton is sporadic about whether it gives the figures quickly, or slowly, or not at all – and they have been known to be slow to announce figures that I'd have expected them to shout from the rooftops. However, Julian Caddy kindly offered to supply me with various fringe figures once things have calmed down a bit, so when I have the numbers, I will have comprehensive numbers.
So now we wait for tomorrow. Exciting, isn't it?
Monday 3rd June: So, here it is, my pick of the fringe.
First of all, this is a theatre blog so my pick of the fringe and honourable mentions are intended for theatre. I have previously included comedy when there's been enough crossover with theatre to judge is as a comedy theatre piece, but this time everything in the way of comedy has been more like stand-up or sketches. One other omission from this list is How Disabled Are You? – not because it's any better or worse than the other plays, but because this was too different to the conventional theatre to draw a meaningful comparison.
Out of the eleven left, there were three duds (none of which I chose to review in the end). So out of the remaining eight, here is the list:
Pick of the Fringe
Wolf Tamer
Sary
I Am A Camera
Freak
Ross and Rachel
Special pick of the fringe:
Here We Are Again
Honourable Mention:
Bright Raven
Taboo
As you may notice, this is a bit top-heavy on pick of the fringe, but there has been a good standard of theatre amongst what i saw this year.
All of these will be collated when I get round to doing the roundup, although don't hold your breath. I have been known to not complete this until after the Edinburgh Fringe – I'll try to avoid anything that embarrassing this time, but that will depend what's going on with my life.
Not quite done, yet. We have Edinburgh Fringe's numbers to cover before we're done. But it's almost done now.
Sunday 2nd June: Before going into the awards, a quick digression to some breaking news concerning Edinburgh. There's been yet another review publication trying to establish itself as a pay-for-review publication. It's called The Mumble, and the early indication is that it's trying to use the same arguments that edfringereviews.com tried two years ago. That's the mild version of events. I've also heard allegations they're specifically targetting groups who don't know any better. And I've heard worse allegations still. However, I'm going to hang fire on repeating the most serious allegations until I've had a chance to investigate this better and The Mumble has had a fair chance to respond.
In the meantime – and the reason I've brought this up now – I want to say something for any fringe newbies reading this: have nothing to do with any publication that wants payment for a review. Even if you have no ethical qualms over this practice, paid for reviews are worthless. Anybody who's anybody in the theatre business knows which publications only said nice things about a play because the theatre company paid them to do that. Even the general public are probably going to smell a rat sooner rather than later. Yes, if you're a new company it's a struggle to get any kind of review at all, and yes, it sucks if you get no reviews, but trust me, a paid-for review is worse than useless. So steer clear.
Right, back to the awards. Some interesting ones here. Last year there was not name I recognised in the awards, but this time there's too. Quintessence got the FringeReview Award for Outstanding Theatre – this was not a big surprise because this was already one of the top reviewed plays on FringeGuru and Emily Carding already has an excellent reputation in Brighton. So a little more significant is the New Writing South Award, which went to Sam Chittenden with Clean. As I reported yesterday, she's already been getting good reviews for all three of her plays – with this added, she looks set to be one of the most looked out-for names next year.
Audience choice of venue wasn't what I expected – but this might be significant too. It's gone to Nether Regions, which isn't a normal venue as such – instead, it's a pop-up location for one theatre company doing two site-specific/immersive pieces. It's not even clear if this venue will exist next year. But it does mean that the theatre company behind it is doing something right. That company is 2headedpigeon, who apparently are Brighton regulars. So it looks like it's worth checking out what they do next year, either in Nether Regions again or another site-specific space. This review is worth a read for some idea of what they do with the space – another group to watch out for next year.
But you want to hear what my pick of the fringe is, don't you? Come back tomorrow, and I'll have a decision.
Saturday 1st June: So, here's the schedule of the remainder of the fringe coverage. Tomorrow (I think) is the fringe awards. After that, I will announce my pick of the fringe. But I'm going to keep the coverage going until Wednesday for one last announcement of indirect relevance to Brighton but major relevance for anyone following festival fringes: Edinburgh Fringe announces its programme- and with that, the number of registrations. There has been a lot of talk over whether Edinburgh has reached its limit, but so far, all predictions of that fringe finally hitting its ceiling have been wrong. Will the prominent discussion of the cost of Edinburgh make things different this time?
Before then, let's get back to something I've not been looking at for ages, and that's reviews. I've given my verdict, but what do other people think. I won't look again at plays I've already checked for reviews (if you want to know my previous findings and can't wait for the roundup, you know how to use Ctrl-F), and I don't pay much attention to reviews where they don't matter (such as shows with long-standing fanbases who will succeed whatever the reviewer think). Eliminating all of that, there's one thing that's stands out, and that's Sam Chittenden's plays.
She directed Sary and Clean for Different Theatre, and Ross and Rachel for Pretty Villain. Getting a reliable pattern over Brighton is difficult – you'll rarely have more than two reviews to go on for a single play – but overall the reviews have been pretty good. With one exception, the reviews across the plays have been four or five stars (or, in the case of FringeReview's ratings system, ratings that imply four or five). In the interests on completeness, I do need to mention there was a two-star review on Ross and Rachel from Broadway Baby, which appears to be mainly about the use of a single actor for both halves of a couple. However, given the level of success the same script had at Edinburgh Fringe for its original run, my guess is this is an outlier – still a valid view, but an outlying one. What is does mean is that Sam Chittenden has probably secured her place as one of Brighton's best-known names for future fringes.
How Disabled Are You? also seems to be doing well in the reviews, although the caveat that applies to all political theatre is that it's difficult to tell whether the good review is approval of the play or the cause the play is promoting. The most interesting read is from Disability Arts – this covers both the play and the issue, so it's only a sort-of review, but it's a thoughtful examination of both that is worth the time. This could a front-runner in the awards tomorrow, so this is the one to watch out for.
Next update will be after the awards are announced.
Friday 31st May: There's only one thing at Brighton left to look out for during the fringe, and that's the awards. The significance can vary from year to year – often it comes down to chance whether I've heard about the winners. One thing that may be of interest is the winner of best venue. Junkyard Dogs expanded to a three-space venue after winning the award two years running. Will this award this year be a forerunner of the next emerging venue? Or will Junkyard Dogs make it a hat trick.
But it's time to turn my attention back to the north-east. I need to have a look at what's coming up, and over this weekend I hope to get the next season's recommendations written up. But the thing that is on now is A Thousand Splendid Suns at Northern Stage. This story is one of two very famous novels by Khaled Hosseini (set in Afghanistan, much of it under the rule of the Taleban. I don't know this story but I do know The Kite Runner, which is excellent, so I'm confident the same astute observations will work here. Northern Stage's new writing is about as hit-and-miss and you'd expect any new writing theatre to be, but Northern Stage has an excellent track record with adaptations on the main stage, whether producing along, or co-producing as it is i with Birmingham Rep this time. This runs until the 15th June

The other thing coming up soon, however, has just been to Brighton, and it's #BeMoreMartyn. The tribute to Martin Hett comes to Live Theatre from Thursday to Saturday next week. I have a rule that tours that take in Brighton are still eligible for the Brighton Fringe roundup if I catch it elsewhere on the tour, so maybe this will be joining the roundup.
Speaking of which, I'd better start deciding on my own pick of the fringe. No decision yet – expect a lot of deliberating tomorrow.
Thursday 30th May: Time for one last look at what's coming up.
Starting tomorrow is Be More Martyn, a tribute to Martyn Hett, one of the victims of the Manchester bombing, just over two years ago. I know very little about this play, but I've heard a lot of good things about it from people who have seen it. This starts tomorrow and runs until Sunday, various times at The Warren.
Starting today, however, is a much more divisive play, Myra, an hour with one on the country's most notorious mass murderer. This have split the critics, with some praising a chilling depiction, others critical for giving a voice to a murder but not the victims. The writer/performer, however, is Lauren Varnfeld, who is one of the mosr respected performers at the Rialto. This runs until Saturday, at the Rilato at 8.00 p.m.
And finally, improvised music troupe Notflix comes to The Warren tomorrow, with a run until Sunday. They wing an entire musical based on an actual film, which might be anything from a close retelling to something based on vague memories to a caricature of the worst Hollywood butchering, but expect all adaptation to have cheesy lines and all-singing all-dancing musical numbers. I'm promised that this really is improvised too, and not just a bank of songs. Shows daily at 9.00 p.m.
Phew, almost there. Let's start winding things up.
Wednesday 29th May: And I've got through the seventeen shows I saw and all are accounted for. Just one outstanding review, and that is Taboo. I'm glad I saw this, because this play, I think, has fallen under the fringe radar and is very under-rated.
Taboo is a solo play of Käthe Petersen, a respected German social worker in the mid-20th century. In a different period, she might have gone down in history as a hero. But much of her career took place under that period of 20th century German history. Although she personally was cleared of any crimes after the fall of the Nazi regime, and allowed to continue her work, her reputation never recovered. And worst of all – which this play captures so well – it seems a lot of what she did began with good intentions.
To understand how someone like Käthe Petersen went the way she did, one needs to remember how the Nazis came to power. The Nazis did not win elections by promising to kill everybody and invade the whole world – it was the promises of a better life for ordinary people, of which wholesome family values played a large part. And that's where there was a crossover with a cause dear to Petersen's heart – caring for "vulnerable women". Karin Schmid plays very convincingly a women genuinely believing she was doing the right thing. She did at least stay consistent in her beliefs for moral fortitude – the Nazi government's own moral stance on prostitutes, vulnerable or otherwise, was swiftly overlooked when it came to their own army brothels. But when it came to corrective action for wayward women judged in need in moral correction – well, the places they were sent to treated them the way those sorts of places always do. And – somewhat cynically – the denazified German Government set up after the war didn't seem to have too much of a problem with that.
Karin Schmid presents this play as Käthe Petersen coming back from the afterlife and talk about her life on a TV interview. There's a mixture of monologue, clowning, and – eventually – questions increasingly point the finger at what she'd done. However, I wasn't sure this interview format was the best way to do this. I can see a good reason to do it this way – when you are taking an a subject as thorny as the actions of government officials during Nazi rule, I can why understand why you'd want to leave no doubt in the audience's mind that the play is giving the message that what Petersen did was bad. But there's no need to be that cautious – audiences are better at picking things up than many people think. The one thing I would definitely keep, though, is the testimonies of the women who endured the worst of the centres for moral correction. That, when juxtaposed with Petersen trying to justify her way out of it, was the most powerful part of the play.
So here is the paradox: I actually suspect Karin Schmid does not realise the strength of her writing here. The production currently plays it safe and spells out the rights and wrongs of Petersen's life, but she doesn't need to do that – the character she has written and performed is strong enough to carry this on its own. If it was me, I'd forget about the interview format completely and have just Petersen's words contrasted with the testimonies of the people who ultimately suffered at her hands. This play is going to the Edinburgh Fringe, and what I have in mind is probably too drastic a change to do between now and August, but as it stands, this play has stuck in my mind the most. History from the first half on the twentieth century is often viewed in the comfort of black and white moral absolutes. This shows very well how easy it is for moral absolutes to astray.
So that's it. All plays accounted for. But don't go away. There's still still a few things left to talk about in the few days before the fringe finishes. Stay with us to find out what.
Tuesday 28th May: Before we get on to the last review, a quick shout-out for Autistics Anonymous. I saw this in a very tight window that gave me 40 minutes to get to my train in a venue that's 20 minutes away. As this is a subject I've been quite vocal about, coupled with the fact that one of the performers wrote a guest post for me last year, it would not be appropriate for me to review this. However, I can comment on the subject.
This is the flagship performance from Stealth Aspies, who describe themselves as Britain's first entirely autistic theatre company. I have previously expressed concerns about groups who represent a certain minority specifically to tell stories about that minority, but only when that's done to the exclusion of everything else. Performers with Asperger's, I strongly believe, should be free to choose to talk about their condition, or something else completely. But as least one member of the ensemble (the aforementioned guest poster) offers the latter, I'm confident they'll agree with me.
Autsitics Anonymous is a mixture of two things. The main thing is several monologues of people who responded to questionnaires talking what like is like for them, and, in paticular, what people do to hide their condition. As with all questionnaires used by artists, I need to give a caveat that there's a lot of scope for the people who set the questions to steer the answers to what they want to hear, and in this case there was a question specifically about hiding the condition. However, based on my own experiences and other people I've heard about, I can roughly summarise my own view as: what they said. The other part of the performance is some poetry from Janine Booth. Again: what she said. Especially the bits about not making stupid judgements of people based on things that don't matter.
As I've said before, one of the big problems I have is performances about disabilities or any other demographic that work to someone else's agenda. My own experience is that people who deal specifically with autism or mental health are generally quite good – after that, when you go into generic disabilities or generic minorities it goes downhill very quickly, with interest to hearing someone's perspective swiftly giving way to cherry-picked soundbites to prove a point somebody else already wanted to make. Stealth Aspies, however, are not these people. My theatre-making interests lie in a different direction, but in the absence of more posts from myself I'm happy to let them speak for themselves. The Brighton Fringe run has now finished, but – somewhat counter-intuitively – there is another performance at the Marlborough Theatre on the 8th June.
Okay, time to create a checklist. I think I have one review to go, but I'd better check I've not missed anything.
Monday 27th May: Phew. Almost through the review backlog. But before we finish it off, we're into week 4. Normally this means I go into another round of recommendations, but there's only one thing starting off this week, and that's the third and final run of Bear North, the gentlest folk music performance with a cross-dressing bear you'll ever find. It's at Sweet Werks, with all remaining performances at 5.00 p.m.
So now let's move on to Bright Raven. I saw this because it's done by HOAX Theatre, who impressed me a few years ago with Hysterical. That play dealt with a mental health breakdown against a backdrop of surrealism. This time, however, surrealism has come right out of the backdrop and into the forefront.
To be honest, Bright Raven was incomprehensible, but – and here's another description I'd never give a play – incomprehensible in a good way, if that's a thing. What I think the play involves is we the audience being introduced to "Bright Raven", who is going to recruit us all to become "ravens" – you will even be handed out membership cards with you date of first flight as a raven. Now, this may be verging into creeping cult-recruitment territory, but it is at least for the cause of saving the planet rather than just glorifying a supreme leader. On the other hand, there's two alternate paths plotted out for the newly-fledged ravens at they embark on their first group flight, and one of them involves … well, I'll hold this spoiler back, suffice to say it's a fate that awaits many a flock of birds.
I've read Richard Stamp's review (the only one I could find) and he's read a lot more into this than me. I suppose I should disclose here that I saw this on my second last day when I was jam-packing my schedule and consequently my attention span was flagging – if i miss something everyone else was picking up, I apologise. Or it might be that it was up to everyone to decide for themselves what was going on.
But even if Bright Raven is a baffling piece of theatre, it's a very watchable baffling piece of theatre. And the thing that makes it work the most is the sound and music, all operated from the soundboard on Bright Raven's chest. Even if you are completely lost, the sound and music fits the performance perfectly. There is a none of the usual pretensions that accompany this kind of theatre; you can take it or leave it as you please and no-one tries to make you think it's your fault (for not thinking creatively enough) if you don't understand what's happening. And, credit where it's due: this was a late entry to Brighton Fringe programme – it very difficult to get any kind of audience without being in the paper brochure – and yet the last performances was at full capacity. Seems that in this case, weird sells.
It's impossible to predict what you'll make of this – but there's no doubt this is one of the most different, if bizarre, performances of the fringe. No matter how much you hear about this, this will always be something which you will see without knowing what to expect.
UPDATE: I got a cryptic reply from Hoax. They say I didn't miss anything, and they're clearing up the question marks. I get the impression that these performances were primarily aimed at testing this in front of an audience rather than a final performance (which would explain why it was a late entry – that's one of the few cases when a last-minute registration makes sense). In that case, if I get the chance see this again, I'll be interested to see how this develops.
Sunday 26th May: I've kept some comedians waiting for reviews long enough, so it's about time I caught up with them. This is a theatre blog rather than a comedy blog, so these will be quicker reviews than normal – and bear in mind that I don't see much fringe comedy so I don't have much to compare this to. But with the theatre that I saw at The Warren being a disappointment, it's up to the comedy to fly the flag.
In chronological order, the first one is Lisa Klevemark Waits for the Green Man (Before Crossing the Street). Lisa Klevemark is a comedian who goes for the dead-pan style, but she takes this to the extreme, and as the lively introduction of Swedish-language music starts, she stands there giving the literal translation. Then, as promised in the publicity, she explains why Martin Luther is to blame for Swedish life being so boring. Now, this may be a departure from most comedians who, if are are going to poke fun at Christianity, go for the Catholics (who, let's face it, don't exactly give the comedians a difficult job). Klevemark, however. puts forward an alternative argument: you can be as decadent and hedonistic as you like as a Catholic because you can just pop to the confession box after to be forgiven; under Martin Luther's Protestantism, however, the sinful things you did stay with you forever. The set closed with a re-enactment of some scenes from Sweden's state-funded porn film (which I can confirm is a thing – apparently it's funded as "feminist porn", and I neither know nor want to know how this differs from a normal porn film, so I'll take their word for it). This, too, is re-enacted dead-pan.
Difficult rate conclusively as I can't think of an dead-pan performances to compare this to, but it's a fun piece to watch. If there's one thing that sticks out, it's the promise in the press release of the most boring comedy show possible. So – and this is not something I would ever say on this blog – Lisa Klevemark has shown that boring can be funny. In the good way.
Next up is Fright Wig: Essential Tremors. This is the closest of the three to cross over into theatre, with a series of monologues billed as Hammer House of Horror meets Alan Bennet. I've seen some other people dispute whether the kind of horror is more Tales from the Crypt or whether these kinds of speech are true to Alan Bennet's form, but basically it's a series of monologue shorts, all of a macabre theme. Opening with the Kate Hopkins-style columnist who slowly turns into shit (and redoubling her efforts to type out her bile during the process); moving on to the super-yuppie who agrees to financially help out his younger brother only if he kicks his dog to Manchester; and finishing with the man in a life-or-death face-off a drunk grim reaper; it's all performed with the ensemble of three in a post-apocalyptic costumes, make-up and set.
I wonder whether this set would have had a more distinctive character of the stories has been interlinked somehow. I liked the stories, but they didn't have much in common other than a generic macabre/horror theme, which is quite commonly used. On the other hand, if you're going to do that, you need to do it well – the worst thing you can do to a set of unrelated stories is to force in a connection that looked contrived. But the style of the stories certainly is distinctive. Essential Tremors is far enough along the absurdist scale to be firmly in the comedy camp rather than theatre, but it's enjoyable. The most distinctive thing, however, is the style, and this can be carried over into future shows. Build upojn that, and this group of three can achieve a lot more yet.
And finally, Haunted from Jane Postlethwaite and Steph Bradshaw, at Junkyard Dogs. This is a sketch duo, but the best-known half of the two is Jane Postelthwaite, who earned a lot of fans back in 2016 with her character comedy Made in Cumbria. She has been branching out since then, and I was particularly excited by Last Night at the Circus last year which brought in her own experience with bipolar disorder, which I was sadly unable to see, partly because of lack of arts council funding (alluded to at the start of the show with the barbed comment "They said I was not mental enough"). Steph Bradshaw is a recent collaboration, and this hour is billed as sketch comedy rather than character comedy. Nevertheless, there are some themes in common, most notably the setting: an old theatre with a reputation for being haunted what with all the the people bricked up alive in alcoves and whatnot.
I must give Steph apologies for this review: as a Postlethwaite fan I was mostly on the lookout for her material; I realise that Bradshaw will be bringing her own influence ot the act, but that's something I'll pick up on less. Sorry. Amongst the sketches I enjoyed was their attempt to use template stand-up routines at the beginning (with the Bernard Manning-wannabe script going pretty much as expected). But I do feel for both Jane and Steph that they were at the strongest when the character comedy was strongest. There's a fine balance here: much as loved Made in Cumbria, I think it would be a mistake to produce endless variations of this show, but equally, they're too good to let this go completely. My favourite sketch has to be the National Trust representative asking a bored cynical ghost about a new haunting documentary that's going to be filmed – naturally, she's got complaints, such as all the female ghosts being named after the colours they're wearing instead of named, and all of the male ghosts similarly being reduced to labels like "the viking ghost" – ghosts want to be known by their names too, don't you know. But it was another enjoyable performance, and not a bad start for this collaboration. It was close to a sell-out, so presumably a follow-up is on the cards if they want it – look forward to seeing what it is.
Saturday 25th May: And now, for the second time on this blog, an interview. Richard Stamp gave me his thoughts on fringe ethics over a range of topics, including the expansion of Brighton Fringe, the power of the supervenues, misbehaving media publications and the dearly-departed Fringepig.
Meanwhile one highlight at Brighton coming up, in an otherwise quiet period: Clean has started at Sweet Venues. I've already reviewed Sary and liked it, but Clean is the other production from Different Theatre, set in the Laundry Hill area of Brighton. However, unlike their previous productions, this is a site-specific piece set what was a drying field. There is the story of seven women over a period of 150 years, but there's hints that the main theme of the play is abuse of people with mental illnesses. It certainly wouldn't be the only laundry that did that if it's the case. Runs at various times over the bank holiday weekend.
Next week is a busy week though, with lots of highlights as we going into the last seven days.
Friday 24th May: Now that Ross and Rachel has finished this run, I can go to this in a bit more spoiler-containing detail. Although I was rather impressed with Fringeguru's spoiler-free review that still managed to capture a lot of the detail. If you plan to see a future production of this play, go that way. For the version with the spoiler, read on.
Ross and Rachel is a bit of a misleading title. It doesn't really have that much to do with the iconic will-they-won't-they couple on Friends. In fact, the only word that really sticks is "and". The nameless couple in this are widely regarded by everyone as the couple who were always meant to be, and they are always referred to with the word "and" between them. She is getting tired of being the "and". In fact, lately she's been working late simply to spend more time to herself. Unfortunately, he's not really latched on to this and still sees them as the dream couple destined to get together forever. However, before this can come to head of its own accord, fate cruelly intervenes and [SPOILER COMING LAST CHANCE] he is diagnosed with terminal cancer. One might think the final few months might make them even closer then before, but no. Neither character comes out of this well. For one thing, she is just a little too fast to plan her future life as a carefree widow. And for another thing – his ideas about their perfect romance escalate into delusion, and whilst one might try to be understanding, eventually his delusions will get dangerous.
It's a good play, but is one thing about James Fritz's script (premiered at 2015 at Edinburgh and now revived in Brighton) which I'm not convinced by. I'd assumed this play would be a two-hander at least, but it's actually a solo play, with one character playing both halves of the couple, both what they say and what they think. Now, don't get me wrong – this actually works a lot better than you'd think. The big challenge of doing a play this way is keeping tabs on who's being acted out at the moment, but with Joanna Rosenfeld I never lost track, and that is quite a lot down to director Sam Chittenden subtly supplementing the changes of character, sometimes with mannerisms, sometimes with light and sound – always understated but it always works. Even so, however, I'm not sure what the purpose of this was. Cleverly done though it is, it does mean the audience has to concentrate a lot more to follow the story and it was possibly tough to follow for the sake of it.
But the fact remains that this is a very challenging play to get right and this does the job. As far as I know, these two characters aren't the actual Ross and Rachel from Friends fifteen years late, which I hope is the case otherwise that's Friends ruined for life. But this is a play about a Ross and a Rachel, at least how everybody else sees it, and this play shows just how tragic the consequences can be.  So be warned, when they say this is a dark play, they mean it. But this play and production was well worth seeing.
Thursday 23rd May: I'm going to bump Wired Theatre up the queue because I want to get Wired Theatre's review done before they perform again in weekend 4.
Here We Are Again is the final installment of a trilogy that director Sylvia Vickers has written and the company performed over the last three fringes. Last year, I had some concerns that episode 1 might not work if you didn't see episode 1 but it turned out to work well as a stand-alone play (and people who's seen that play alone have backed me up on this). However, if you are new to the trilogy and dropping in now, this will need a bit of explaining.
Andrew (Robin Humphrey's in his usual role of lecherous old man) is a freelance psychiatrist, or rather was a freelance psychiatrist. Each play starts with Andrew welcoming the audience to his study, only this time (after hurriedly applying minty mouthwash to disguise the booze) he describes himself as an odd job man. If you have seen either or both of the two prequels, you'll guess that's probably got to do something with having an affair with a patient. If you haven't … well, it won't take too long to fill in the gaps. His job wasn't the only thing he lost. His affair also drove his wife into the arms of his Polish neighbour Piotr – only for her to come back after Piotr died. It was at that point in the second play that madness really started to set in, with Piotr's voice coming out of Andrew's mouth. A man that unhinged could be capable of anything – but thanks to the bottle he's capable of nothing.
The final instalment is very much an inevitable denoument as Andrew goes into terminal decline. But at the other end of the scale, we get flashbacks to how things were before everything went downhill. Memories appear of seeing his wife Sheila's friendship with Piotr – probably nothing at the time, but now a tortured memory. Also: previously in the plays, it was implied that it was only when their daughter moved away when did things began to fall apart for Andrew and Sheila – but it always struck me a little odd that the daughter went to Sweden and apparently never came home. This time, we find out way. But, for me, the most satisfying touch was seeing the return of Piotr in person. Much as I enjoyed seeing Piotr live on in Andrew last time (presumably written that way because actor Graham White was busy with another play that year), I really thought couldn't finish the trilogy without Piotr – as ghost or vision or whatever – coming back to torment Andrew in person. Wired regulars will know that scenes frequent chop and change between past, present and future, and in this case between reality and flights of fancy. Anyone who's seen the last two plays should be able to spot Andrew's bullshit a mile off by now – if not, I hope that anyone else would wise up to his fantasism before too long.
I'd probably say that the previous play, Always, With a Love That's True, was the best of the three to see as a stand-alone piece, but, it's still worth seeing with or without prior knowledge of the prequels. However, the real achievement here is the trilogy as a whole. The fact that you can watch a play a year later and instantly connect it with things that happened a year back, or even two years back, is one of the cleverest things Wired Theatre has done. If you've seen either of the previous two plays, definitely don't pass up the chance to see the sorry end. If not, I'll still recommend this as Wired are still the undisputed champions of devised site-specific theatre in this fringe.
Changing the subject, and dragging down the tone, a reminder that Imaginary Porno Charades is on tomorrow and Saturday at 10.55 at Sweet Werks. It's Charades. Of imaginary Porn Paraody movies. Go on, you know you want to.
Wednesday 22nd May: Good news everybody. You enjoyed "decide which bunch of fuckwits you least object to" day so much earlier this month, they're doing it again, tomorrow. Have fun tomorrow deciding which bunch of etc. etc.
Now, before finishing off the reviews, let's turn our eyes north, but not that far north. Earlier in my coverage I had a look ahead at the biggest every Buxton Fringe and finished by saying there may be a spanner in the works. Well, now it's time to talk about it, and that spanner is Greater Manchester Fringe.
Greater Manchester Fringe has pretty much come out of nowhere. The Manchester International Festival has been around for donkey's years, but there had historically been little appetite for an open festival to complement is like the big fringe cities do. Perhaps there was little demand with the open festival next door in the high peak, but the closest I saw with the low-key "Nowt Part of Festival". All of a sudden – presumably driven by the year-round fringe theatre scene in Manchester – the Greater Manchester Fringe has come into play. When this got my attention last year, they had 120 entries, not far behind Buxton's 180. And – crucially – Greater Manchester Fringe is fully and wholeheartedly an open fringe. As I've frequently complained, I believe one of the biggest threats to open festivals is the rise of the so-called "curated fringe" (because apparently the Edinburgh Fringe whose status they all aspire to doesn't understand what fringe ethos is, and what "fringe" really means is an enlightened vetting committee making sure the audience see the right plays and stopping them seeing the wrong ones). Greater Manchester Fringe, on the other hand, encourages people to see plays from groups they've never heard of in venues they've never been do. If only this culture of giving everyone a chance existed my side of the Pennines – one can but dream.
Keeping track of the size of Greater Manchester Fringe isn't easy, because it's almost impossible to display the entries on their website in a way you can count them, but I make it 168 (possibly less if there's some double-counting for shows using more than one venues). Even with Buxton's jump in entries, Greater Manchester is closing the gap. And we don't yet know if Buxton's growth is permanent or just a temporary effect of its higher-profile 40th anniversary year. If it's the latter, Greater Manchester Fringe could overtake Buxton next year to become the 3rd biggest UK fringe. (Note: to settle the discussion, you should also consider the number of performances too, but I can't think of any way of counting those without going insane.)
Should Buxton worry about this? Maybe. Buxton takes a lot of acts from the north-west, as the most prestigious fringe in easy travelling distance, not to mention the most prestigious after Brighton and Edinburgh. That may not be the case much longer. As I previously said, it's hard to see how a fringe in a town the size of Buxton can expand indefinitely, and it's hard to imagine something on the scale of The Warren being practical or viable. Manchester has a lot of space, and if prestige is linked to size, suddenly Buxton becomes the #2 option for the north-west.
However, this is another way of looking at this, which is that Buxton has nothing to fear from being overtaken by Manchester. A fringe in easy reach of the north-west is a handy niche for Buxton to have, but it's not the only niche. It's also a fringe in a spa town which is a big attraction for both performers and audiences. Buxton also has a reputation of a "friendly fringe" where everyone knows each other and supports each other. Manchester is a very different place. When it's called Greater Manchester Fringe, they mean Greater Manchester, with venues over the entire conurbation from Bolton to Stockport. There is a cluster of venues around the City Centre, but even the City Centre is bigger than the whole of Buxton, so it's going to be hard to have a fringe feel. And whilst it would be nice if Manchester could also have a friendly fringe reputation, most of the venues are year-round theatres that likely already have their own in-crowds. If Buxton Fringe had, say, a Harrogate Fringe snapping at its heels it might have been time to panic. Buxton fringe, however, offers something different to Greater Manchester Fringe.
My guess is that these two fringes will be able to coexist peacefully in spite of their proximity, as both fringe have niches that the other can't provide. What Greater Manchester Fringe might do, however, is steal Buxton's thunder as the leading alternative to the two big fringes. Any plans to expand Buxton further or get more media coverage might struggle in Manchester becomes the clearly bigger fringe. But would that be entirely a bad thing? There must be a limit to Buxton's capacity somewhere, so why shouldn't Manchester provide some more opportunities for the ever-growing fringe scene? Greater Manchester Fringe, I reckon, is secure because of the vibrant theatre scene that's built up in the city. Buxton Fringe, I reckon, is secure because it's Buxton.
UPDATE: I've had responses from both Buxton Fringe and Greater Manchester Fringe stressing that they are friends and not rivals. They also rightly point out that a lot of fringe performers do both Buxton and Greater Manchester.
In which case, there's another scenario that could be considered, which is that the two fringes, stay officially separate but unofficially get treated as a unit, with performers seeking a run longer than three days increasingly doing both fringes, and possibly (depending on how big Buxton/Manchester needs to be to get the attention of more fringe media publications) the media and arts industry covering the two together. This is all speculation for now – all we can say for now is that the sudden rise of Greater Manchester Fringe has thrown the outcome wide open.
Tuesday 21st May: Right, that's enough procrastinating. I'd better get a move on with these reviews.
So the final play I saw on a press ticket is How Disabled Are You? from The Queer Historian aka Tommy. I deliberately held off reviewing this until I'd had a chance to think this over as this overlaps a subject I've been getting increasingly noisy about, but now I've had a chance to think this over. I am not certain whether I was invited to the show in my capacity as a theatre blogger or as a theatre blogger who frequently makes snarky comments about his experiences related to disabilities, but I'm treating this as the former. The issue of benefits and disabilities is something I have opinions on, but I will come back to that another day another place.
This blog works on a rule that political theatre is judged not on whether I agree with the opinions expressed by by how good a case is made. This play works on two levels, and the more overt one, which does the job well, is to get the perspectives of people who have the idea that disabled people don't deserve benefits. Three people with disabilities read for the first time the experiences and views of three such people. One of them sounds like such an absurd parody of a Daily Mail reader – even to the point of hating all the takeaways selling foreign food – I would dismiss this as a ridiculous strawman were it not for the fact this is a real person. ("Oh come on, surely no-one can be that much of a caricature – oh, holy shit, maybe they can.") The other two are a bit more understandable – one is a person who grew up with a neglectful mother and now just gets by in a job, and the other is someone at the job centre jaded by both employer and claimants – but both of them in the end come up with some pretty unreasonable views. But this is important. Whether you like it or not, you can never defeat this mindset without understanding the mindset first. And on that front, it was undoubtedly an interesting insight into the different reasons why the worst of the benefits cuts and sanctions seem acceptable to some people.
Where I think this piece might have missed an opportunity is how to respond to it. I say "might", because this really depends on the over level this play ois meant to work at, and what it was meant to achieve. It might be that this was simply to tell people already on the receiving end what other people are saying about them, in which it could be said there's no need to say why it's wrong because the audience already knows. If that is the intention, that's fine. However, I get the impression there was an intention to say why they're wrong – but if so, I think it passed up the chance to make the strongest possible case. The video at the beginning makes a lot of pro-benefits anti-sactions arguments, such as the amount of money lost to benefit fraud compared to tax evasion and tax avoidance, but the problem is this is only a counter-argument than a direct refutation. As a strong believer in Graham's Heirarchy of Disagreement, the strongest argument you can make against claims that disabled people don't deserve benefits is to directly refute the arguments made by them. So I would have considered accompanying these accounts with some accounts of people with disabilities who have been treated unfairly the very way the original three think is fair and square. I suspect you woiuldn't need to look very hard to find some first-hand accounts to show why they're wrong.
Although this isn't really a play, it was staged like you'd stage a play and the staging was chosen very well. The testimonies were read through envelopes opened by the three actors, and the rest of the flaw was strewn fittingly with scrunched up letters. This is very much a personal piece to the writer, written is large response to someone who'd reported him to the benefits hotline for apparently not looking disabled enough. As an expose into the attitudes of people like Tommy's reporter, this does its job very well. But if you want to fight these attitudes, human stories will be more effective that headline stats ever will.
Monday 20th May: Confession time. I got on the wrong train last night. Luckily, the correct train was delayed so I was able to get on the right one. And hurry back to the other train and pick up my laptop. And make it back on to the correct train. Otherwise it would have looked like that scene from Clockwise. And I do a very good John Cleese-style panic in this situation, Does anyone know film I'm talking about? No? Right, now I feel old. Anyway, the two lessons to learn from this are 1) a half-hour delay whilst Network Rail works out how to get round a broken down train at Finsbury Park is not always a bad thing; 2) Chris Grayling is good for something; and 3) I really need to get some rest. So whilst I reboot my brain, let's take a look at what's coming up in week 3.
As I've already mentioned, Ross and Rachel started on Saturday and runs until Wednesday with all remaining performances at 8.30 p.m. at the Railto. I've already done a quick review, but only to recommend you see it: anything I say about the actual play will be a spoiler. Suffice to say that if the writer ever reveals that these characters are Ross and Rachel from friends fifteen years later, that would ruin Friends forever.
Groomed begins this week, at Sweet Werks at 3.25 p.m. I will yet again declare a conflict of interest seeing as Mankind gave me my big break last year, but you can hardly ignore the play that swept the board with the awards at the 2016 Brighton Fringe. Patrick Sandford talks about his experience of abuse as a child – or rather, little of the abuse itself, and a lot about the effect it had for decades to come. Even if this level of dark isn't normally your thing, it's is worth everybody seeing this once.
And then tomorrow until Saturday, The Geminus starts its main run after its press performance in week 1. I Am a Camera had divisive reviews (for the wrong reasons, in my opinion), but the reviews so far for this play have been positive. This is also showing at The Rialto at 7 p.m. from Tuesday to Saturday.
Excuse me. The battery meter on my brain has fallen to 3%. Please give me a moment to recharge.
Sunday 19th May, 11.45 p.m.: No, it's no use. My brain is fried. But don't worry, I'm working up a schedule. Assuming nothing happens to distract me and there's no plays I've forgotten about, I should have this done by Friday.
However, before then, I can reveal one thing. As you may be aware, I generally don't review duds, if I am unable to say anything either positive or helpful. This year, three plays have fallen into this category. Nothing unusual about that, last year (over a longer visit) I had four. However, the three duds were all the The Warren. We are dealing with small sample sizes here so this is probably a coincidence – at least, I hope it's a coincidence. But The Warren only has a finite number of lives before I lose faith in productions that perform there. Here's hoping it doesn't come to that.
One note: those three duds were all in the theatre section. If you are a comedy act expecting a review – don't worry, I wasn't talking about you. All being well, your reviews will come out Wednesday.
Sunday 19th May, 8.30 p.m.: And that's it. Another day on minimal blogging, but only because I've been squeezing in all the plays I wanted to catch before I go (at least, as far as is possible).
I may get another review out whilst I'm on the train, but if not, I'll aim to clear all the remaining ones next week. But it's not just outstanding reviews. Stay with me as I continue to cover the second half of Brighton Fringe from afar.
Sunday 19th May, 12.15 p.m.: Last day for me, two plays to go. All my joints are aching.
One significant bit of news that has come to light: tickets are across the fringe are going well. Julian Caddy has told me the figures so far. I'm going to refrain from giving the exact number at the moment because I know that these figures can fluctuate a lot, but the ticket sales growth is significantly ahead of the 3% registration growth.
Quick review for Ross and Rachel. Whoah. This is the rare occasion where I'm going to hang fire on the detailed review until the roundup simply because I cannot proprely review this without giving away a massive spoiler. I knew this was billed as "a dark play about the myth of modern love", but it turns out they've been keeping quiet on exactly how dark this dark play is. The play is indeed about a relationship long after what would have been the finale in a show like Friends, but that is a just a backdrop to something else that changes things.
If you are interested in this, I can tell you this performance won't disappoint you. I think I can safely advise you without giving anything away that you will need to concentrate when seeing this play, but it's worth it. This runs until Wednesday will all remaining performances at 8.30 p.m.
Saturday 18th May, 9.15 p.m.: Into the end-of-visit rush, where I have to squeeze the plays I want to see into an increasingly shrinking time window. I've already had to admit defeat with two things I wanted to see. One other effect on this is that I will have less time to get out reviews whilst this is going on. And I'm building up a backlog.
So, to give you an idea of when to expect reviews, as a rule of the thumb, reviews on press tickets will take priority of reviews without. Within that, theatre takes priority over comedy, and within that, I will probably go with chronological order I saw things.
Three or four plays to go, depending on how scheduling tomorrow works out. Turning into an endurance test now. Urgh.
Saturday 18th May, 2.30 p.m.: And now, I can finally reveal the exciting news. I did an interview with Richard Stamp on fringe ethics. Some very interesting points for discussion there.
This will be appearing on this blog as soon as I have time to type this up and check this. But it will be worth the wait.
In the meantime, here is a picture of an upside down house on Brighton sea front.
Saturday 18th May, 11.15 a.m.: Day 4 syndrome setting in fast. But no time to let up until I'm on the train tomorrow evening.
My next review is for Freak. Part of the reason I chose this one is that it's written by Anna Jordan, who wrote Yen which I saw last year and loved. This started off as a play about two boys in a deprived home who, for the first time, have some kindness in their life, but one plot element that doesn't come into play until very late (which I won't spoil by saying what eventually happens) is the internet porn they watched. I suspected there was a message here than internet porn is bad, not because the invisible man in the sky says it's wrong to see a lady's front bottom, but because the depiction of sex in porn is misleading and gives people the wrong ideas. This play, however, leaves absolutely no room for doubt of what her message is. It's the story of two women: Leah who wants to have sex for the first time with the most popular boy in school, and Georgie who is throwing caution to the wind and engaging in stripping and sex with stag parties.
A recurring problem I've seen so far at this fringe is plays that fail understand the golden rule: show, don't tell. This one does. There is no manifesto against porn here – I don't even know if Anna Jordan has a solution herself – but what is does very well is show how it can go wrong. Leah doesn't realise there's a difference between wanting to feel sexy and wanting to have sex. The stuff she's looking up doesn't help either, when what she could really have done with is less tips on the correct amount of bikini line shaving and more tips on how to spot if your prospective partner is a complete wanker, which he turns out to be – but she's too naive to spot the red flags. Georgie, on the other hand, is way more down the line. She knows deep inside that what she's doing is going to have consequences, but with her long-time boyfriend gone and already too ashamed to stay in touch with her family and nothing else to look forward too, being desired is the only thing left for her. Even though the only two ways she'll be looked at is with lust or disgust. There is a connection between the two stories – for a moment, I wondered if Georgie was Leah fifteen years on, having been pushed further and further down the wrong path. That isn't the connection – but perhaps the point is that Georgie was like Leah once.
There is, however, another loser from this culture, an incidental character in the story. Unlike Yen, where it's difficult not to relates to the two teenager, most of the men in this story show no redeeming features: Leah's boyfriend and boyfriend's mate and the stag part who pick up Georgie all turn out to be as awful as I expected, except one: one of the men on the stag night, and the only one to question whether this was right – but goaded in to it by the rest of the stags, in turn presumably goaded by a similar culture, soon falls back into line. The only one showing any sign of remorse afterwards also appears to be the only one who is married, and the same peer pressure that Leah and Georgie fall foul of could, in the long run, cost him the most.
This was performed by Devon-based Ratchet Theatre. It's a fine performance from the two actors, capturing the story perfectly, and my only regret is that, as a company new to Brighton, they didn't get a bigger audience compared to their counterparts at the Rialto. Yen is the most like a conventional story, with Freak more a snapshot of two women's lives, and as such, Yen is probably the more mainstream. But Freak is arguably the more thought-provoking. My common criticism of social/political theatre is not actually saying anything persuasive. Anna Jordan does this very well. A lot of other writers could learn from this.
Friday 17th May, 5.15 p.m.: Time for a better look at Junkyard Dogs, now that its daily transformation from Brighthelm Cafe to Junkyard Dogs bar is complete. For someone yet to see this venue but familiar with the others, I'd say the appearance of Junkyard Dogs is comparable to Sweet Werks. Like the Werks, the Brighthelm Centre is a functioning building in its own right that doesn't shut up shop just because the Fringe is on, so it's up to Junkyard Dogs to work within this and decorate the space to be more fringe-like – which they've done quite well. I wish I'd seen pre-Fringe Junkyard Dogs to compare this to, but I've had it confirmed that unlike Sweet, whose move to The Werks has become permanent, Junkyard Dogs' move is only for the fringe and after it finishes, they'll be back to their old home.
I'm not entirely convinced by the need for a daily makeover; it would be a lot easier if you could just leave the bar configuration, and I suspect this is down to either logistics over who staffs the cafe when, or some silly legal requirement when selling alcohol, or both. But it is still interesting because it shows this can be done if needs be. Could this set a precedent for Sweet Werks? At the moment, the rooms used for the Werks Cafe doubles up as the office for the Werks administrative staff, but that comes at the expense of space in the cafe / fringe bar. Is there any way Sweet and The Werks between them could work out something similar? It won't be an easy task, but with The Werks being serious about being a year-round Sweet Venue and Sweet badly needing a new hub without the Dukebox, it might just be a reality. Or it might just be another bit of speculation I never talk about again.
Junkyard Dogs looks quite busy at the moment too. Numbers can vary enormously depending on what shows are coming up and how well they're selling, but the first glance looks encouraging. So … could Junkyard Dogs overtake Sweet? This seemed unthinkable last year, but with both venues on three current spaces, it might just be a possibility. There's no sign of The Warren losing its number one spot right now, but the race for number two just got interesting.
Friday 17th May, 4.00 p.m.: It finally happened. I forgot I was supposed to be reviewing something yesterday. Luckily, I had a space tonight to reschedule. Quit embarrassing, but it could be worse.
Before moving on, a quick mention for Shit Scripts: Bad Manors. This is a theatre blog rather than a comedy blog, so this will be quick, but it was a very funny end to yesterday. This is a project of Annie Harris (previously featuring on this blog in various Bite Size plays) and is based around a script that her ex wrote when he was 15 for an English project. A different event could have used this an an informative discussion of common mistakes that beginners make in plays: in particular, I'd rate this as a classic example of getting ideas from films, and attempting to reproduce cutscenes on stage in a way that's utterly unworkable. Yes, it would make an interesting analysis of common mistakes. Or you could act the play out. Which is what happens here.
And that's about all you need to know, except the hour is takes to read out every impossible stage direction and act out every incomprehensible line is very very funny. I am told that every night is different, but I fear that now that they've worked out that the stage direction of "stripped to the waist" can be interpreted to mean either above the waist or below the waist, that idea will stick. I am told the idea of this is the give this treatment to the script of any writer – preferably established respectable ones – brave enough to allow their earliest embarrassing attempt to get this treatment. And some writers are enough of a glutton for punishment to sign up. This runs until Sunday at 9.30 p.m. at Sweet Werks.
In other news, I'm at Junkyard Dogs for the first time intending to give my verdict, but I've suddenly discovered that between 4 and 5 there's a hasty conversion from Brighthelm community cafe to Junkyard Dogs bar. I shall wait until this is finished and say what I see then.
Friday 17th May, 11.15 a.m.: Back to reviews now, and it's time for I Am a Camera from Blue Devil Productions. You might not know the play, or the book it came from, but you will almost certainly know one or both of the stage musical and film that arose from it, Cabaret. Apart from who was producing this (which was notable in its own right), the other thing that caught my attention was the introduction across Brighton Fringe of content warnings. I commented at the time that it shouldn't surprise anyone that in a play set in Germany in 1931, somebody would say something horribly anti-semitic. But there is a surprise, and it's not what's being said – it's who's saying it.
Film and musical buffs will know that the stage musical and film musical of Cabaret are very different. The main story in both is the relationship between dogged aspiring writer Christopher/Clifford/Brian (they kept changing his name for some reason) and Sally Bowles, carefree aspiring singer and actress. Their own happiness and ambitions distract from what else is going on in Berlin. Beyond that, there's a lot of changes. The film cut a lot of story threads from the stage musical, added some new ones in, and reinstated some from the original play. For example, the film reinstates the romance of Fritz and Natalia – when it emerges Natalia is Jewish, that is the first real sign that the outside world cannot be ignored any longer. That replaces the romance between Fraulein Schneider and Herr Schulz from the musical, with Schneider reduced to an offstage cameo in the film. What I hadn't realised was that the Schneider in the original stage production plays a very different role in the story. In the stage musical, the shadow of Nazism is embodied in the manipulative Earnst. In the film, it's mostly riots and acapella Hitler Youth ensembles. In I Am a Camera, it's from Fraulein Schneider. That, if anything, is even more tragic. She is a caring landlady to Chris and Sally and will do anything to stop impoverished Chris leaving, and yet she casually spouts the most awful anti-Jewish rhetoric. Worse, she doesn't seem to really understand what she's saying. It soon becomes clear, whenever she's challenged, she only believes it because it's what those nice speakers at those nice Nazi rallies told her to think.
I Am a Camera is in an exclusive group of fringe plays to have got both a five-star and a one-star review. I read the one-star, which appears to entirely revolve around the German accents apparently not being very good. As someone who cannot tell the difference between any kind of accent, I cannot comment on that, but to call it "borderline racist" whilst not saying a word about the subject material? Oh, come on. I did, however, wonder if some of the emotions were lost in this. I wouldn't go as far as claim the whole thing was drummed up for laughs, and it's more down to the characters not taking things seriously – after all, in the words of a future incarnation of Sally Bowles, life is a cabaret – but when the chips were down, it may have helps to hit the delicate balance between showing hurt and disguising it.
It is customary at Edinburgh, and increasingly at Brighton, to cut full-length plays down to an hour, and that is often done very well. But maybe this was the time to make an exception. By cutting fickle benefactor millionaire Clive from the story, it gives the audience a lot of work to fill in the gaps, but more importantly, I wonder if the accelerated story weakens the transition of Fraulein Schneider from open-minder liberal to imminent Nazi pawn. Either way, that plot thread unique to the stage version is something I think is very undervalued. There are always be monsters who peddle hateful ideologies, but it's only when otherwise decent people start believing this that they can get their way. Credit to Blue Devil for bringing to the forefront something too many of us are forgetting.
Thursday 16th May, 4.30 p.m.: Now for the second look at a venue that's changed. The Warren has moved its pop-up site completely from St. Peter's Church (now being redeveloped) to Victoria Gardens – and, more notably, taken on a couple of extra spaces. One of the many things The Warren is notable for is that it's the only venue that has a similar feel to the Big Four venues in Edinburgh (Assembly George Square being a similar setup). How does the new venue differ from the old one?
In short: a lot less than I though. If you're a Brighton Fringe occasional, it's entirely believable that if you didn't remember where The Warren was last time, you could go to the new Warren and not realise it's different. In spite of the extra spaces it looks about the same size, with most of the pop-up structures from last year reappearing in new places. One thing that might be a change for the better is that several of the spaces are now away from the main bar area – maybe, just maybe, this will alleviate the noise bleed problem that's plagued The Warren plays ever since they went to their current pop-up venue.
One small but import detail is, contrary to what I reported earlier, The Warren and Spiegeltent aren't quite next to each other – there's a small stretch of road separating the two. That, I think, is for the best. Convenient though a more compact fringe is, I'm not sure it would have been healthy to have the to biggest venues adjoining each other and possibly be equated to the entire fringe.
Of course, the look and feel of The Warren is only a secondary issue – the main factor will be the effect of the extra spaces, which appears to be leading to longer runs at The Warren. Just one complaint: The Warren seems to be going half-hearted on its rabbit theme. When you've got names of spaces the The Burrow and The Den and even The Hate (because, as we all know, rabbits comes out of hats), why are we calling a space The Nest. Or is there a new breed of flying rabbit I don't know about?
Okay, that's getting a bit too surrealistic. I should see some more plays.
Thursday 16th May, 11.30 a.m.: Here's the moment you've been waiting for. Time for the reviews. And I'm going to start with two at once because I want to get these out before the runs finish.
First up it's Wolf Tamer. This is an autobiographical solo play from Rachel Mae Brady. I do have a bit of scepticism over the current fashion for autobiographical solo plays; I've seen more than my fair share of plays where a performer over-analyses details of their live or goes into excessive self-justification. Some artists have amazing true stories of their lives; others, I suspect, make an original mistake of thinking their lives are more unique and special than everyone else's. But this story isn't just about her – it's her Uncle Eric who makes the story.
The wolf in this story is Eric's pet which he tamed in the wild (and definitely not a normal dog that looks a bit like one). Uncle Eric has also had numerous amazing adventures from the North Pole to the pyramids. Or he might be making his up. When you have an adoring six-year-old niece hanging off your every word, who cares if there's the odd embellishment? But there might be another reason for Eric's imaginary adventures. It's better than reality, where he is slowly fighting a battle against agoraphobia and drink – a battle he ultimately lost.
Brady's touch in the play is seeing the Eric's story through her eyes. As a child, her family spares her the real story – but you can't hide reality forever. When Uncle Eric's agoraphobia stops him attending her school plays when she's ten, she has to start learning the truth. When she's sixteen and notices he's always drinking non-alcoholic lager, she has to learn that bit of the story. She has her own life to be getting on with by then, but the story that underpins all of this is the tragic witnessing of the hero of her life transforming himself into a wreck.
They play is presented well, the storytelling where Rachel becomes her uncle being a particular highlight. Intentionally or not, it gives the touch that it's up to her to be Uncle Eric now. There's also good use of lighting and props. If there's one thing I felt this could have done with, it's a sound plot. A sound plot for this wouldn't be easy do get right, but with so much of the story based around Eric's fantastical escapes, sound sound and music would add a lot to this. This is running until Sunday at Sweet Werks at 7.10.
I also took the chance to see Sary yesterday. This is written by Sam Chittenden, who got herself known last year with Metamorphoses told through the story of not hapless insectoid Gregor but his sister Greta. And having now seen Sary, I'm now identifying what Chittenden's strength is – she can take an existing story, find a new story arc with gaps in it, and filling in the gaps to make something original. Unlike last year's offering, however, that was completely fictitious, this is based on a piece of local folklore. Ol' Sary Weaver, reputed to be a recluse and a witch, becomes the basis for a full life story.
One thing I feel I ought to mention to anyone planning to watch this is that the two women in the play are playing a younger and older Sary Weaver. Sometimes they narrate the story between them, something they talk to each other, but it's not the easiest thing to work out. It doesn't help that at they sometimes play other charcacters too, which is needed, but that further confuses who's who. I can't think of an obvious solution to this – what's confusing to one audience member can be spoon-feeding to another. But once you pick this up, it's worth it.
Different Theatre describes the play as a feminist-folklore-horror, but the feminist element isn't what you might think. There are no diatribes against the way Sary is treated – if anything, the message is conveyed the opposite way, conspicuous by its absence. If this story, the reason she's a recluse comes down to the abusive uncle she had to run away from, not to get away from what he's doing to her but because of the shame of carrying a child. The fact that she gets the shame and not him is just accepted as the way things are and never questioned. The story over her witch status is also cleverly done, with her relations with the wider world drifting bewteen tolerance and suspicion. Things often ended badly for women said to be witches – this play, however, give a clever alternative ending.
Sary already has a lot of good reviews and probably doesn't need my help, but the good reviews are fully earned. There's another play from Chittenden coming later in the fringe, Clean, which is a site-specific production with Sweet, but the last performance is tonight at 8.00 in Sweet Werks. Worth catching before it goes.
Wednesday 15th May, 6.30 p.m.: First play seen. Review coming shortly, either tonight or tomorrow, depending on how much time I need to deliberate. As well as giving my verdict on plays, however, I have two new venues to check out, both of which stand to change the shape of the fringe. But before then, I have checked out a not-quite-new venue that has suddenly increased in importance.
As I've already covered, the surprise news from Brighton was the disappearance of Sweet Dukebox from the map. Well, a surprise if you haven't been following what's been happening in Brighton between fringes. The first sign something was in the air was last October, when Sweet Brighton's horrorfest broke precedent of previous horrorfests and was held at Sweet's other two venues instead of Dukebox. Then more events started appearing at Sweet Werks, and the fact that this was now being used as a year-round venue raised suspicions it had replaced Dukebox as Sweet's hub, and now it's confirmed: Sweet Dukebox is no more.
So how is Werks Central taking to its new role of Sweet Brighton's key venue? Well, there's nothing majorly different from last year, but there's a few changes as this building adapts to its latest cultural role. To get the important question out of the way – yes, you can now buy coffee again. I'd previously been assured the coffee issue was solved, and I was hoping to see a futuristic ultra-quiet coffee machine, but we have settle for the low-tech solution – when something is on at Sweet Werks 2, you can have filter coffee. More notably, however, a new dividing wall has appeared in Sweet Werks 1 to allow people with offices the far side of the space to get there without sneaking behind the curtains. A change most people will neither notice nor care about, but a sign that The Werks is serious about making this a long-term arrangement.
My very early assessment is that Sweet Werks appears to be busier that it was last year, but it's too early to draw any conclusions here. The big question is whether Sweet Werks can replace the Dukebox as the hang-out for Sweet performers and punters. That will be a big loss to Sweet if that cannot be recreated, either at The Werks or its other venue Sweet @ The Welly. But that's something to find out on another day.
Wednesday 15th May, 1.15 p.m.: And here it comes. Just pulling out of Preston Park. Brighton station next, then who knows what?
Wednesday 15th May, 11.00 a.m.: Before I get bogged down with reviews, it's time for another look at what's coming up. On my list of recommendations, nothing new is starting until the weekend, but we do have a couple of split/spread runs restarting. Tomorrow, I Am a Camera restarts its run at the Rialto Theatre for three consecutive days. The play the famously inspired Cabaret is on 7 p.m. Thursday and Saturday and 9.40 p.m. Friday. Meanwhile, Bear North, the nation's #1 folk band featuring an ursine cross-dresser runs Friday to Sunday at Sweet Werks at 8 p.m.
Looking ahead to the weekend, Ross and Rachel starts at the Rialto Theatre. A play about what happens to the couples who meant to be was a big hit at the Edinburgh Fringe a few years ago, and Pretty Villain productions, as one of Brighton's most highly-regarded groups, should do this justice. 5.30 p.m. Saturday, then 8.30 p.m. Sunday to Wednesday.
By the weekend, however, hopefully I'll have some new things to rave about. But what will they be? It's all to play for in the next few days.
Wednesday 15th May, 9.30 a.m.: Okay, here I come. Currently on the train passing through York. Coincidentally, today is the first day on the new Azuma trains on the East Coast Main Line, so before the excitement of new plays I can enjoy the excitement of "OMG OMG NEW TRAIN NEW TRAIN NEW TRAIN!!!!"
This is a theatre blog and not a train blog so I'll spare you a blow-by-blow account, but the short version is that this is probably good news for anyone in the north-east wanting to go to Brighton Fringe or the Vault Festival in future years. Azumas will eventually shave 15 minutes or so off a journey, but the biggie is the capacity. Starting now, the new trains will have more seats than the old ones. In about 18 months time, a new timetable can come in with more trains. The factors that affect train prices are complicated, but as a rule of the thumb, it's all down to supply and demand. All other things being equal, the more seats there are on a train route, the cheaper the cheapest tickets get.
This would be good. A few years ago, it wasn't to difficult too get a £60 return to Brighton. Now, as the trains get busier with no increase in capacity or services, it's very difficult to get it below £100. I'm holding off claiming fares will get cheaper again until I see it for myself, but if things go the way I hope they do, trips to Brighton Fringe and the Vault Festival should get a bit more affordable.
Tuesday 14th May: And one last bit of news before I get on the train to Brighton tomorrow. Antigone Alone has evidently had a good fringe. Last year the reviews ranged from lukewarm to positive, which I thought was less than this play deserved. This time, however, there's a four-star from The Reviews Hub and a five-star from Broadway Baby. Glad to hear that, as it's about time the balance was redressed.
So, before things get busy, here's a recap on how reviews work here. These reviews are what I call "instant reviews", written as soon as possible after I see the plays. Eventually, all the reviews will be written up in a round-up. Sometimes the roundup review is a copy-paste of the instant review, but sometimes I will rewrite it if I had any new thoughts. It is rare for me to change overall impressions though. If I say I loved it here, I'll also say I loved it in the review.
This year, I'm here for an intense five days rather than a relaxed twelve. I'm not taking part myself this year, so there are no rules over embargoes – however, it does mean that I may have a queue of reviews building up very quickly. In general, priority goes to plays that invited me on press tickets, with other plays that I liked coming second if I can get it done before the end of the run.
I have quite a congested review schedule, but if I get any late requests I will do my best to accommodate them – indeed, I managed to work in Apparatus at 20 minutes' notice before the only performance I could make it to. But the more notice you give me, the better a chance I will have to help you.
If you are not performing in Brighton until after I've gone, tell me anyway, especially if you are going to Edinburgh. I'm more likely to review you in Edinburgh if you've let me know in advance you want a review from me.
So that's all. Next post will be on the way to Brighton.
Monday 13th May: Week 2 begins. There are some notable plays starting later in the week, but before then: Sary returns for the second half of its run. Unlike most Monday starters at Sweet, this one only runs until Thursday, so don't get caught out. Other than that, it's still at 8.00 p.m. at Sweet Werks. Whilst I try to avoid looking at reviews for plays I'm planning to see, it's unlikely I'll have time to see this and write a review before the run finishes, so I'm going to bend the rules and say: this one has been doing pretty well with the reviews so far.
As you may have noticed, the coverage is quickly getting into slow news mode. After the early article over trigger warnings, not a lot of interesting news is coming on the radar. I've been on the lookout for interesting news from other fringes or theatre in general, but it's all quiet there too. But I'm coming on Thursday so I will shortly be kept busy with a lot of reviews, as well as my verdicts on numerous new-look venues.
Sunday 12th May: Oh, this embarrassing. But I knew this would happen and it has. I missed something that I ought to have put in my recommendations. It's from Hoax Theatre that I saw back in 2016 at the Vault Festival with Hysterical, a promising play about a mental health breakdown with a surrealistic edge about seeing the funny side of it. Hoax has been back with other productions but they've never been as a time I could catch them.
This time, however, I might actually be able to do this. Their latest piece is Bright Raven, which, like Hysterical (and pretty much all of their back catalogue) is going to feature very heavily absurdism and clowning. But unlike most of their back catalogue, that at least hints of the subject matter, this time they've gone totally cryptic. In their words: "Bright Raven. She's here to stir things up." But no clues over who or what Bright Raven is. The only clues we are given is an electronic musical score and an induction into a new world order.
This is on the 14th – 18th May (except 16th) at 7.00 p.m., but oddly enough, they are not taking part in one of the big venues, instead performing in the obscure ONCA. Beyond this, I can't say much more except that it looks set to be something very different.
A reminder for future fringes: if I've seen you before and liked you, I will probably give you a recommendation, but to be on the safe side let me know you're performing. I get most of my picks from looking through the programme, but with over 1,000 entries and Brighton (and 3,000 at Edinburgh) I always miss something.
Other than that, slow news at the moment. Can someone do some shenangining to spice things up a bit?
Saturday 11th May: Bit of housekeeping before we go any further. If you requested a review before the start of the fringe, I should have replied to you by now with an answer one way or the other. If you have not received a reply, please chase me up, because that probably means I didn't get it.
Now, whilst we're waiting for more news from Brighton, let's start looking at the festival fringes still to come. The next notable one is Buxton. If Brighton Fringe is where Edinburgh was twenty years ago, Buxton Fringe is where Brighton Fringe was twenty years ago. This year, Buxton Fringe has extended its length from 18 days to 21 days. Officially, this is a one-off for Buxton's 40th anniversary year, but there must surely be an element of testing the water here. If there's enough demand to fill up extra three days, there'll be a case to make this permanent.
At face value at least, the numbers support this. Registrations are up from 180 to 218, up 38. As a proportional increase, this 21% rivals Brighton's landmark 20% in 2016. But the numbers get even more dramatic when you look at performances, up almost a third to from 500 to 750, give or take some rounding. This number needs to be taken with a bit of caution because this rise is partly driven by longer runs of visual arts (an extra day displaying paintings isn't really an extra performance but still counts towards the numbers), but even disregarding that there's a big rise. It certainly outstrips the rise of 16% rise in the number of fringe days.
There's some interesting details within these numbers though. The surprise finding is that Buxton's key venue, Underground Venues, only contributes to 4 of the extra 38 registrations. As Buxton regulars will know, Underground Venues have been down a space ever since 2017 when they lost Pauper's Pit and the Barrel Room to a redevelopment and had to move to The Old Clubhouse. (I've heard a rumour that the redevelopment might decide it doesn't want those spaces after all, but that's speculation for another year.) There was a move to squeeze in a second Old Clubhouse space this year, but that doesn't appear to have come to anything. One side-effect of the squeeze into one space was shortening a lot of runs from three performances to two. This time, performances are up 35. It appears that Underground Venues are using these extra three days to undo the squeeze forced upon them two years ago.
Instead, the increase seems to be driven by the other venues, with The Rotunda and Green Man Gallery accounting for much of it. It's not surprising the Rotunda's programme has grown to 28 – as a venue that started from scratch only two years ago they are building up their presence – but the Green Man Gallery is more notable. In theory, they have two spaces to programme over the whole festival, but in practice they never went over 15-18 bookings due to lack of manpower from the volunteers who run the place. This year, they're up to 34. Someone at the Green Man is serious about building up their presence.
So far, we have been asking if Buxton Fringe will get more like Brighton. Now that this is becoming a possibility, however, we should maybe start asking a second question: should it get more like Brighton? In theory, you could have a hub comparable to The Warren plus Spiegeltent in the Pavillion Gardens, with equivalents to Sweet and Junkyard Dogs cropping up elsewhere. But Buxton as a place is much smaller than Brighton and Edinburgh. There's a lot of reasons to argue Edinburgh Fringe is now too big for Edinburgh – so how big is too big for Buxton?
There is, however, a spanner in the works that throws the predictions wide open. But that's a topic for another day.
Friday 10th May: As we're going into weekend 2, it's time to take another look at what's coming up.
This weekend, there's not that much starting in the way of theatre, but there's a couple of things starting in the way of fun. John Robertson's famous/notorious homage to 1980s text adventure games, The Dark Room has the first of two performances on Sunday at 9.00 p.m at Komedia. Or for something a bit more wholesome, Timspon: the Musical is on at The Warren on Saturday and Sunday at 7.50 p.m., which, as far as I can tell, is a retelling of Romeo and Juliet in everyone's #1 destination for key cuttings and shoe repairs.
Continuing their runs there is I Am a Camera tonight at 9.40, whilst Wired Theatre's concluding instalment to their trilogy, Here We Are Again, runs at various times over the weekend.
Meanwhile, we've got lot of plays finishing on Sunday. Death of a Hunter finished at The Warren after a run of eight performances – that's unusually high for The Warren, so how this fares might set a precedent for future long runs there. Most plays currently running at Sweet venues also finish on Sunday, including returning successes Bin and Gone, Antigone Alone and Emily Carding's two plays Caliban's Codex and Quintessence where the early indications are that this will also be a success.
And on the subject of early reviews, The Geminus also appears to be getting off to a good start. I'll do some more detailed analysis later when I've got some more conclusive data, but for all the of the groups I've been covering here: so far, so good.
Thursday 9th May: It's about that time in week 1 when I have my first look at how the reviews are doing so far. For any play that I've recommended or seen, I'm always interested to see how my verdicts compare to other people's. There is a rule that I will, wherever possible, try to ignore reviews of plays I'm planning to see myself, because I want as far as possible to make up my own mind. This rules out two interesting reviews I've seen so far. I will come back to these when I see them for myself and form my own verdict.
Which means the only artist I have to report on so far is Emily Carding. Only one review per play on my radar so far, but so far, it's looking pretty good. Broadway Baby gives four stars for Caliban's Codex, but the best news so far comes from Quintessence with an Outstanding from FringeReview. (I don't understand FringeReview's ratings any more, but I am told Outstanding is definitively the best rating.) Emily Carding is already a very highly rated performer on the Brighton subject, so this is nothing out of the ordinary yet. But if more four- and five-star reviews pile in over the next few days, we may have an early contender for most lauded play of the fringe.
Meanwhile, I've been getting a lot of reaction from my earlier comments on the trigger/content warnings at Brighton Fringe. At some point I will see if I can compile some reactions to this, but I'll probably give this a bit longer and see what else comes out. What's been interesting is that, so far, everybody who's declared some sort of trauma has a different view about what's right for them personally. Whatever the answer for this is, it looks like it won't be a simple one.
Wednesday 8th May: During the Brighton fringe coverage, I will be taking the time to look at the fringes coming up. For Edinburgh, the big news, usually breaking around the end of Brighton Fringe, is the number of registrations. So far, nothing has stopped registration figures growing. Last year there was a lot more talk than usual over acts getting priced out which might finally cause a downturn, but I've thought that before and it never came to anything. I'll believe that when I see it, and not before.
But in the excitement over last week's election day (or, as I prefer to call it, "Pick which bunch of incompetent infighting fuckwits you least object to being given the power to fuck things up even further than they're already fucked up day"), one thing came out of this that does affect Edinburgh. Liam Mullone, part-year editor of Fringepig and all-year cynic decided to stand for his  council on a local independent slate, presumably as a protest of similar sentiments to mine. Unfortunately, with at least two of the main parties currently being less popular than cancer, the poll tax, rabies and Geordie Shore all rolled into one, he unexpectedly won. And he's made the decision that he cannot be a both a councillor and editor of Fringepig. I don't understand why he can't just carry on in his old job whilst doing nothing in his new elected position (except claim allowances) like everybody else, but unless we can persuade him of the merit of this case, it looks like last year may have been the last Fringepig. But whatever the local politics, Newton Abbot's gain is Edinburgh's loss.
Fringepig has brought smiles to many faces with its free magazines at Edinburgh. A little more controversial was the reviews of reviewers. I had some reservations over the way they did those myself – in particular, they were too often guilty of excessive brutality, something they (justifiably) criticised reviewers for. But I believe this was more than outweighed by bringing to public light a lot of questionable practices, from reviewers making judgements on petty morals instead of artistic merit, to calling out a certain Scotsman reporter and has track record of reviewing female comedians. But he website and magazines between them did what too few magazines do: raise issues that others are afraid to raise. By that I don't mean the Katie Hopkins definition (which is being an arsehole), but the way they didn't go with consensus and challenged dominant narratives as and when they wished.
For a picture of what arts media is like without the Fringepigs around to ruffle feathers, you don't need to look much further than my home region of the north-east. Don't get me wrong – I know many of the north-east theatre writers and they work hard to support the arts for little to no pay. But I literally cannot think of anyone apart from myself who's written anything remotely against the grain. In an (understandable) bid to champion north-east theatre, coverage is more like unofficial PR departments of the biggest theatres and the decisions they make get next to no scrutiny. I should be clear that I have no reasons to believe Northern Stage, Live Theatre or Alphabetti Theatre are up to shenanigans – but back in 2017, Times Square Panto was. When allegations mounted up of actors going unpaid, the local arts media was very slow to ask questions. This gives the message that anyone who is thinking of abusing a senior position can bank on the local arts press ignoring the red flags – all in the name of being positive about the arts.
True, the arts media elsewhere is better at scrutiny – no-one can accuse the London arts media of never calling out badly-behaved theatres – but I'm not convinced it's that much better. I hope I wrong, but I get the impression that most of the comment in the London-based arts press plays it safe, only championing causes that already have popular support. Even I'm not blameless here – I'm ashamed to admit that every now and then I've shied away from writing a comment piece, simply because there's a high chance of a backlash and it's not worth the arseache. This is where I believe satire has its greatest strength. For some reason, people who get too big for their boots and can shout down criticism always seems to have a weak point when criticism is packaged in humour – possibly because if you strike out at the satirists, the satirists can strike back harder. It's certainly hard to imagine dogmatists shutting up criticism from Fringepig without getting their fingers burnt.
It's not all doom and gloom. Mullone has said he's willing to pass it on if someone's willing to take it over. The default assumption seems to be that it won't, but it might. But it's important to remember there's more to Edinburgh Fringe satire than Fringepig. Whenever anyone else at the Edinburgh Fringe gets a bit too power-crazed, we can count of other comedians to fight back the way they do best. Chortle often runs columns standing up to petty authoritarianism this way, and long may that continue. But Fringepig under Liam Mullone is something I will miss. I'd never have the guts to take on some of the people he did.
Tuesday 7th May: Theatre doesn't stop in the north-east just because the Brighton Fringe is on. If you are in Newcastle, my hot pick with week is Noughts and Crosses at Northern Stage. I saw this in York and loved it (review here) – without giving away too much of a spoiler, it's set in an alternate world of Jim Crow-style laws, but not as we know it. Meanwhile, the Gala Theatre is embarking on Teechers this week. This is possibly John Godber's best and most enduring play – yes, even ahead of Bouncers – but it's also a very popular play to produce. How will the Gala Theatre fare against the very tough competition of other productions? We shall find out soon.
Over in Brighton, Blue Devil Theatre's flagship show The Geminus, a (probably dark and/or twisted) retelling of a old sea story The Secret Sharer, has its press night tomorrow at the Rialto at 7 p.m. Just one performance this week – after that, you'll have to wait until week 3. This, however, brings me on to my first topical update. It was Blue Devil's other show, I Am a Camera, that first brought this to my attention. The website edition of the programme has a trigger warning, in full view, of the not entirely startling revelation that a play set in 1930s Germany features some people who employ unsavoury language when describing Jews. I will always defend theatre companies' rights to choose to give warnings if they wish to, but then I found out this is now common practice throughout the Brighton Fringe programme to mark plays with trigger warnings. I understand, and respect, why Brighton Fringe has chosen to do this. But I think this is a mistake.
I could write at length about concept of trigger warnings (or content warnings, as I prefer to call it here), but we don't have time. The degree to which this has been politicised is unhelpful, and it's especially unhelpful that people across the political spectrum now routinely use "LOL UR SO TRIGGERED!!!1! HURRR DURRR" in internet argument, including the people one might think would want to set an example. My over-arching concern is that trigger/content warnings treat everyone who's suffered trauma as a monolith, with the assumption that sticking trigger warnings on everyone does everyone a favour. Reality, however, is not so simple. It is true that someone who's suffered a racist attack might be triggered by the language used by the attacker. Or, the trigger could be someone wearing the same shirt as the attacker. Someone facing any kind of trauma may want to be shielded from anything that reminds them of it as much as possible. Or they may want to face up to it. Or the plethora of trigger warnings across the programme might prove more triggering than a play they probably wouldn't have seen. Now, it might be that someone has evidence that putting trigger warnings on everything benefits the most number of people. If so, I'm happy to hear it.
But I've always believed the best solution is to not to choose a single best solution for everybody, but give everybody the choice for themselves. And the place that I believe gets it right is Underground Venues in Buxton. They request all of their performers give them information on content warnings, but this information, by default, is hidden from view. If you view the information online, or ask about a play at the box office, you can choose to hear/read about any content warnings if you wish – but you don't have to. The choice is therefore yours – whether you consider it more important to be warned about any content that matters to you, or whether you'd rather stay away from anything that might be a spoiler (which, let's face it, content warnings often are), you can do what you want. This would be a trivially easy thing to programme into Brighton Fringe's web page or app. And if you really don't want hidden content warnings as the default, the first option on accessing the page/app can be whether people do or don't want to see these warnings.
My other concern, however, is a more fundamental one. I genuinely worry that content/trigger warnings done this way stand to undermine artistic freedom, albeit unintentionally. Much as I hate to agree with an argument used by some of the worst people on the internet, it's true: real life does not give trigger warnings. Sometimes, theatre only works if drops in uncomfortable things out of the blue. One example I have in mind was an excellent ten-minute play, A Different Time, where two women reminisce about their shambolic hedonistic alcoholic friend, whose notoriety peaked by having sex with a rock star when she was fourteen – honestly, what is she like? Only, as we are about to discover, in actual fact she was raped by that rock star, and everything that she did after was a direct consequence of that. The clever thing about the play is that the truth didn't even cross the minds of the other two women – and me, and probably most of the rest of the audience too. And yes, someone it could bring back the trauma of someone watching who went through something like that for real. But if avoiding that means that everyone knows the subject matter in advance, and therefore misses the experience of seeing what it takes to realise the truth under their nose, that I think would defeat the object of the play.
Not everywhere has to be like this. When I performed Waiting for Gandalf at Newcastle Castle, I was quite happy for the venue to go out of their way with content warnings as this was not something reasonably within the expectations of the audience for this venue. But it is vital to have places where you have the power to shock and surprise if needs be. And if a festival fringe isn't the right place for this, what is? There is already a "gotcha" culture that overshadows the arts. The worst case scenario is that this turns into public shaming of artists who are insufficiently descriptive of anything that might upset someone. Because one way of safeguarding yourself from this is to shy away from putting difficult subject matter on stage at all. I don't for a moment believe that Brighton Fringe wants it to come to this, but things have a habit of causing unintended consequences. This move, made with the best of intentions, could be something we all regret later.
Monday 6th May: It's the start of a new week, and in Brighton means it's the start of a week-long run for a lot of plays, especially ones at Sweet Venues.
So we have two plays from my safe choices beginning this week. Starting today is Bin and Gone, which might look like a bit of nostalgic fun, but is far more. This is the story of Ted Rogers, host of 3-2-1, whose story goes far beyond the Dusty Bin years. It begins with the rise of Rogers as a variety performer, and ends with life after the game show when things unravelled very quickly – and the story is told by his son Danny, in a very moving account. That starts today at 3.40 p.m. until Sunday. Also starting this week is Antigone Alone, a one-hour version of the entire epic from Euripides to Antigone. It's a very accessible version and no prior knowledge of the Greek tragedies is needed, and yet it's written in a clever and original format. For some reason, that doesn't start until tomorrow, but it then on at 6.15 p.m.
Also starting this week are two plays by Emily Carding, who earned a lot of acclamation a few years back with a one-woman version of Richard III, praised for its innovation and use of stickers with the word "dead". This year, she's bringing two Shakespeare-inspired solo plays. Some peop,e may be amazed that someone can do to solo plays a day, but I suspect that Carding is in the camp that one hour-long solo play per day is for wimps. First up at 5.10 is Caliban's Codex, based around The Tempest including Iambic verse. Then at 9.30 it's Quintessence, set in an apocalyptic future where humans are extinct and huminty is being recreated by AI using the complete works of Shakespeare. Expect two very different plays to normal.
Meanwhile, reviews are starting to come in from weekend 1. I will shortly be analysing these to see how my early recommendations have fared.
Sunday 5th May: Not an official chrisontheatre recommendation, but a plug for Death of a Hunter. This has come to my attention via theatre Elysium channels so I'm not really impartial, but it's a solo play exploring the suicide of Earnest Hemmingway. This features Edmund Dehn who I saw play Krapp in Krapp's Last Tape, as his performance there should suit the bleak nature of Hemmingway's end very well. It runs until Sunday next week (except 8th and 10th) at either 11.30 or 5.30.
One side effect of hearing about this play is that it's drawn my attention to something new that Brighton Fringe has started doing, that I think is a mistake. I will talk about this later.
Before then, however, let's have a recap on what's happened so far in the run-up to Brighton. If you've been reading my blog avidly, you will know this already, but it not, read on. England's largest fringe had a growth of 3% this year – how significant this is will depend a lot on what happens in Edinburgh (more on that later too). But the most interesting development is what's been happening with the venues.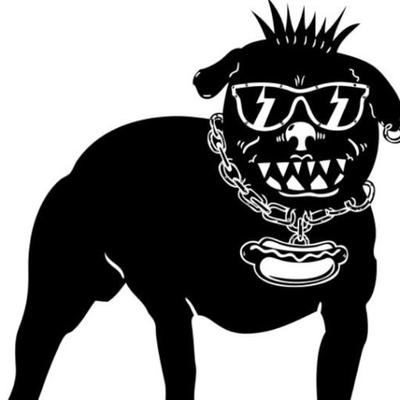 First of all, the news broke that Junkyard Dogs was going up to three spaces. This news wasn't much of a surprise – Junkyard Dogs has earned a huge amount of respect as a venue, even being voted best venue for two years running, so if anyone's ready to take on the Warren, Sweet and Spiegeltent as a multi-space venue it's them. Taking a leaf out of The Warren's book and their taste for rabbit-themed names, Junkyard Dogs is naming its spaces Doghouse, Howler and Kennel. Until now, Junkyard Dogs has been almost exclusively a comedy venue, and the new programme is still comedy heavy, but there's more representation from the other categories this time, including a fair amount of theatre. If you come for the theatre and haven't noticed Junkyard Dogs before, you probably will this time. One important clarification: for this Brighton Fringe, they're at the Brighthelm centre (that's near the station), not the place they were last year. Don't get caught out, check the map!
Also on the move is The Warren. Once again, The Warren has been forced to move, this time by the land they set up their pop-up venue on having long-term works done on it. So they've moved south to Victoria Gardens next to Spiegeltent, where The Ladyboys of Bangkok used to be based. (They are now in Hove – don't worry about them, they've got a big enough following to succeed anywhere.) There are two effects to this. Firstly, they've taken on an extra space in their new venue, going up from four to five as far as I can tell. Related to this is an (unconfirmed) observation that runs are The Warren are edging up to four as a typical length instead of three – it seems that The Warren is, very slowly, moving into line with venues who do longer runs. The other effect of the move is that by placing Warren and Speigeltent next to each other, you now have a big fringe hub. It could be good for business – or in could encourage people to thing the fringe doesn't exist outside of Victoria Gardens. We should have a better idea how this pans out by the end of this fringe.
(Footnote: I am told that certain pages on the Fringe website and app are incorrectly showing The Warren in its old location of St. Peter's Church. If you see a building site, turn round.)
However, the shock news comes from Sweet Venues. Sweet Venues Brighton was originally formed three years ago when the year-round Dukebox Theatre in Hove joined forces with Sweet Venues. They expanded beyond the Dukebox, first to the Waterfront Hotel, and last year to The Werks and the Duke of Wellington, but it was always a given that The Dukebox was the home of Sweet Venues Brighton. Not any more. Question marks starting appearing when Brighton Horrorfest was held in The Werks and The Welly instead of the Dukebox as they'd been done in previous years, and now … Sweet Dukebox is absent from the Brighton Fringe programme completely. Sweet Werks may have begun as a hasty solution to the ditching of Sweet Waterfront – suddenly this is the new hub of one of Brighton's most important venue chains. I have a theory over why this has happened, but I shall refrain from speculating until I have a better idea what happened.
The net result of all of this is that suddenly we've got festival far more concentrated in the centre of Brighton – this may even spell the end of Hove's involvement in the Fringe. It could be a long time before the full effect of this is known, but this is another step change in Brighton. Five years ago, you wouldn't notice the fringe unless you went looking for it. Now you can't miss is. For better or worse, Brighton is getting a lot more like Edinburgh.
Saturday 4th May: So before things really get underway, let us begin with the full list of pre-fringe recommendations. Some have been out for a few weeks; others are being revealed for the first time. Here we go:
Safe choices:
Antigone Alone
Bin and Gone
Groomed
I Am a Camera
Ross and Rachel
Bold choices:
#BeMoreMartyn
The Geminus
Myra
Quintessence
Sary
You might like:
Bear North
Here We Are Again
Pamela's Palace
Wildcard:
Timpson, the Musical
From the comedy:
The Dark Room
Imaginary Porno Charades
Notflix
And out of everything in this list, the one thing that is about to begin that I haven't already mentioned is Pamela's Palace. This is from Interactive Theatre International, best known for the interactive dining experiences of Faulty Towers and The Wedding Reception. No three course meal this time, but expect a big power-struggle in a beauty salon. This is on tonight and tomorrow at 9.30 in the Spiegeltent. (Apologies for not mentioning this earlier – for some reason I thought this was later in the month.)
I intend to complete the recommendations tonight, then I will get a move on with these review requests. If you're waiting on a response from me, I promise you I haven't forgotten.
Friday 3rd May: Here we are again. Welcome to me live coverage of Brighton Fringe 2019. Over the next month, this is the article where I will update all things fringe. This is where I put early reviews in for all the plays I see, but that won't begin until I'm at Brighton myself in just under two weeks. Before then, however, I will be using this to remind you of what's coming up that's worth seeing, and also commenting on other news from Brighton as and when interesting/controversial things happen.
I have a few things in the queue to get us started, but before we get on to that, let us being with what's worth watching from day 1 of the fringe. Sary and Bear North both start today. Sary from Different Theatre and they were behind last year's  promising Metamorphosis, a new take on Kafka's favourite insect transformation tale but told through the eyes of Gregor's sister Greta. Bear North, by contrast is amusic event featuring folk music and a bear. Well, when I say "bear", it's someone with a bear's head and a dress, just because – but this bizarre hour is surprisingly gentle. Both show at Sweet Werks until Sunday (8.00 p.m. for Sary, Bear North straight after at 9.15 p.m.), then both take a break and return later in the fringe.
And then tomorrow, I Am a Camera gets its first performance at the Rialto Theatre at 9.40 p.m. This play that famously inspired the musical Cabaret is being done by Blue Devil Productions who were responsible for the much-acclaimed Apparatus last year. Meanwhile Wired Theatre start performing their site-specific Here We Are Again – it helps if you know the first two plays of this trilogy, but it's not essential. They do numerous performances over every weekend, but be aware they sell out early on.
Safe choices and bold choices are listed in my pre-fringe recommendations – I will complete the list this weekend. Until then, have fun and see you tomorrow.