Another month, another delay to a Mad Max-style apocalypse. So I can take a break from stockpiling tines and loading a the shotgun to ward off the mutants and get back to what's been happening in theatre.
Stuff that happened in October
Lorne Campbell moves on
So we b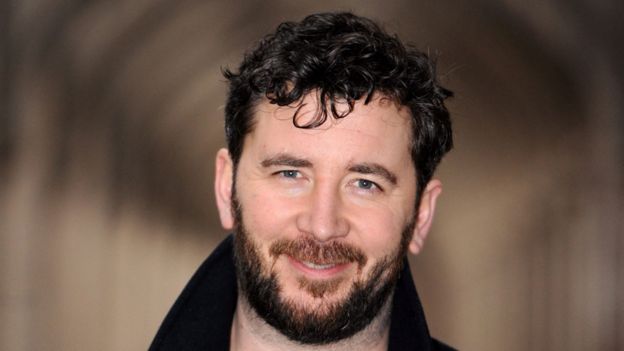 egin news from October with the biggie, and quite unexpected. Lorne Campbell, artistic director of Northern Stage, is stepping down. He's not been at Northern Stage that long either. When someone leaves a post like this abruptly, it's always tempting to speculate if he jumped before he was pushed – here, however, it's not very likely. He is moving on to be artistic director of the National Theatre of Wales, which can be looked on as a promotion. However, it still means that, once more, chrisontheatre gets to play it's favourite game of waiting for the announcement of the artistic director, and – more importantly – considering what this means for Northern Stage's future.
This time round there's a lot to play for. Live Theatre and Northern Broadsides both had high-profile changes at the helm in the last two years, but Max Roberts and Barrie Rutter spent decades in post, and although their successors are bring in new ideas, these two left behind theatres shaped in their image. A similar observation applies to the Alan Ayckbourn – even though he has not been artistic director for ten years, the Stephen Joseph Theatre is still unmistakably regarded as his theatre. Here, however, a lot more is up in the air. Lorne Campbell leaves behind a lot of ambitious projects, from the North programme to a push for working-class inclusion, but most of them are still at the stage where someone needs to champion them in order to keep going. What will Lorne's successor be keenest to keep going and what new projects will the next Artistic Director bring? And, inevitably, what falls by the wayside?
A crucial few months are coming up, that's for sure.
Gatsby gets his mansion
N
ow it's over to London for some news from a show I've been raving about along with, basically, everybody. When an immersive version of The Great Gatsby took place over the 2017 Vault Festival, the entire six-week run sold out so on extra four weeks were scheduled – and it's been running continuously ever since. My own reasons for high praise were the way that the audience split off and joined together again, meaning you'd witness a different sequence of events each time, but you'd always follow the story. In one respect, it's already up there with the West End shows in that there's posters for Immersive Gatsby all over the London Underground. Big deal for what was once a small but ambitious project supported by York Theatre Royal.
And so, over two years after the London run was supposed to have finished, The Great Gatsby joins all the West End shows it's got equal prominence with and relocated from "Gatsby's Drugstore" near Waterloo to "Gatsby's Mansion" off Bond Street. As well as going to a grander building in a grander location, there's three new members of cast (doubling up as cover for the seven principals) – so with this, presumably, comes more new scenes and more story threads, and much-needed extra capacity for a show whose demand is going up and up and up. And that's not all. There's now plans in place for an immersive dining version of the play – maybe not surprising as there's already an immersive show and a pre-show meal, so why not combine the two? I am a bit sceptical that an immersive dining version can reproduce the effect of the current non-dining format – but the Guild of Misrule have surprised us once, maybe they can surprise us again. And whilst all this is going on, they have also set up a new immersive show, The Wolf of Wall Street.
The only downside to this is that in all the excitement, Gatsby isn't making a winter visit back to York this year where it all began. And I was all set to bring along everyone I could to that. Maybe next year. Please.
Assembly Rooms re-opens, Spare Room coming soon
Over in Durham, the big theatre news is that Durham University's theatre, the Assembly Rooms, has re-opened and is back in business. As a re-cap, there was a year-long closure of this theatre out of necessity more than anything; after all, the building has been in use as a theatre for 150 years – but the opportunity was taken to bring the building and facilities up to modern standards. This news may sound like it's only of interest to Durham Student Theatre, but the significance is a bit wider than that – in recent years the venue has been used to take the odd touring professionals, as well as an occasional venue for Elysium Theatre.
However, as far as the wider theatre scene is concerned, the more significant development is the Spare Room. This was supposed to be opening alongside the refurbished Assembly Rooms, but now it's expected early next year. (Long story, I've been caught up in the ev
ents myself, I'll give the blow-by-blow account another day.) As I understand it, this too is primarily intended for student productions, with touring professionals a secondary role, but this could potentially take a lot more; for a lot of touring groups, venues the size of the Assembly Rooms are too big and too costly, but a venue the size of the Spare Room is ideal. Durham has too often been overlooked on the touring circuit – I am hoping the Spare Room will turn this around.
Durham Soup
The other newcomer to Durham is Durham Soup. This is a new monthly event that started last month in the Old Cinema Laundrette. (This is a bar/arts venue in Gilesgate that is also a laundrette. No, really, I mean it. I'd assumed the presence of laundry machines was just a gimmick, but I've used it and it genuinely is a viable laundry business by day, performance venue by night.) I've been encourage to go to go to this event as write about it, but I had a clash last month and I've got another clash coming this month. So, in the meantime, here's a bit of info provided by the Durham Soup people.
Describing itself as "micro-funding ideas", each event involves seven organisations (businesses, campaigns, or just people with ideas) to pitch their cases for up to seven minutes. After asking questions, the audience decides who wins the funding, a minimum of £100. However, they say (and I'm minded to agree) that the real prize is not the money but building up connections and publicity, whether you win or lose.
An interesting idea in principle, but I may have to wait before I see how this works in practice. As soon as I get a clash-free date, I will give an update.
Two surprises from Buxton Fringe
And finally this month, some news from Buxton Fringe. At the 40th anniversary year, this fringe was a little different, running and extra three days. Whether it was the longer run or extra prominence that achieved this, there was a record-breaking 213 registrations, but question that always accompanies this is whether festival growth is matched by ticket sales growth – without that, the growth is unsustainable. During the fringe itself, I picked up a fair number of anecdotes that ticket sales were indeed doing well, but we now have the figures from Buxton Fringe itself, and more than anyone was expecting: 43%. This is an estimate rather than an exact figure – with a central booking office they have to estimate a figure from various metrics. But even with this caveat, it looks clear that sales growth is way ahead of registrations growth. That's about the strongest possible evidence you could have that Buxton Fringe could make the three-week festival permanent if they wanted to.
Which brings us to the second surprise: they haven't. The extended festival in 2019 was advertised as a one-off, they never claimed they were looking to make this permanent, but even so, reverting to 18 days in 2020 was unexpected. Whatever the reason, the next test will be to see how the figures fare next year. The big fanfare over the 40th anniversary year was a one-off, so the surge in registrations may also be a one-off linked to this. But if the figures increase further, or even hold steady, that will be significant. 213 is not far off Brighton Fringe's size when it became independent of the festival in 2006, and with Brighton getting more like Edinburgh used to be, Buxton might get more like what Brighton used to be. Buxton publishes its registrations and and when they come in, so from December to April there'll be some interesting numbers to follow.
Stuff I wrote in October
I've been kept busy with sound production this month, so I've not had as much time as usual to write about thing. However, I wrote these things:
Roundup: Buxton Fringe 2019: Written over the course of October, I give my verdict on the plays I saw and look at how the longer fringe fared (written before the news of ticket sales broke).
Odds and sods: September 2019: Like this article, but September.
Toast and Educating Rita: On a catch-up of reviews again. Sorry. But here's two reviews of high-profile touring productions, both very pleasing.
If I didn't like your play …: Something I've been meaning to write for some time. Why I don't praise everything, and the confusing rules over what to do to about medicore or bad reviews, from me or anyone else.