Skip to: Curious Incident, Request Programme, Boris: World King, I Am Beast, The Woman in Black
Now we move into the fourth year of the blog. Again, a good haul of outstanding plays to match the previous year. No haul of terrible plays this time, but I did have an agonising choice over what to name best play of the year.
There was also a sixth piece that didn't quite make it into the hall of fame, but instead is notable for a related reason.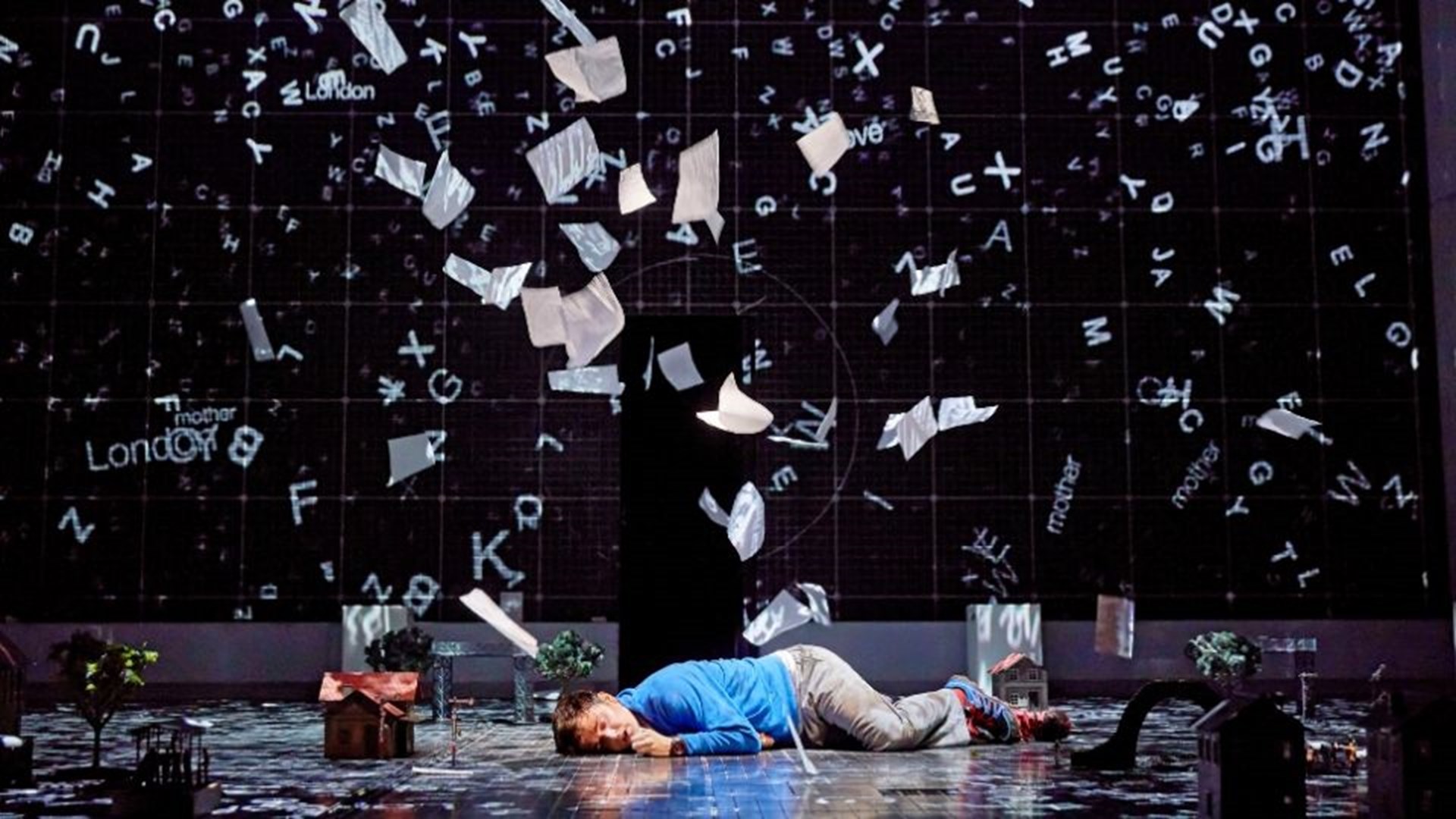 The National Theatre is an odd one. For some reason, almost all the plays I've seen I considered either excellent or over-rated, with very little in between. The star player of the National, however, is surely Marianne Elliot. War Horse was such a success the puppet horse became the iconic image of the National, but edging ahead is The Curious Incident of the Dog in the Night Time.
Most Ike Awards are picked on the basis of a single innovative idea executed well; this, however, makes it to the list as an excellent all-rounder. Every stage of this creation is excellent: a great story in its own right from Mark Haddon (Haddon said he never said any proper research on autism, but it doesn't matter, he got it spot on), Simon Stephens captured what matters in the play script perfectly, but the icing on the cake was the data-themed projections over all the stage. Trying to put your own stamp on to a stage adaptation of a successful book is a risky business – I've found this technique to backfire as well as it succeeds, but it is a prime example of how to do it right: a play just as iconic as the puppets in War Horse, but nothing important lost from the original book.
Continue reading