Skip to: Jekyll and Hyde, Mr. Fox, The Virtuous Burglar, Mike Raffone, Egriega and Ormond, An Admin Worker at the End of the World, Nathan Cassidy, Coppelia
Well, here's a snag over a late start to the fringe season. You've only finished covering one fringe and the next one's about the start. But don't worry, I haven't forgotten. It's July, and that means it's time for Buxton Fringe.
The news from Buxton isn't nearly as sensational as the news from Brighton or Edinburgh. (That's sensational in a good way and a bad way respectively.) Brighton's comeback was noteworthy because it was not clear whether an event taking place one week after performances were allowed could work that scale, but it did – the sharp contrast to Edinburgh's misfortunes only heightening it more. But although Buxton Fringe is a lot more low-key, they are following a similar recovery to Brighton. They go into opening night with 109 registrations, about half of pre-pandemic levels (give or take depending on whether you use 2018 or 2019 as the baseline) – that's similar to Brighton.
Many other changes noticed at Brighton apply to Buxton too. Like Brighton, the paper programme was dropped allowing registrations to come in up to the start of the fringe (with "official" deadlines meaning little in the end). Most of the regular venues are taking part, the most notable exceptions being the Rotunda and the Arts Centre (the latter in operation for the festival but not the fringe this time). The one thing that might have been a spanner in the works was that social distancing for weeks 1 and 2 were put in place unexpectedly, but few acts have been deterred by that. One might have though Buxton would take a hit with no (meaningful) Edinburgh Fringe to be a stepping stone to, but plenty of would-be Edinburgh acts seem quite happy to go without. (That's not unique to Buxton – Carlisle and Durham Fringes also seem to be managing fine with Edinburgh.)
At this stage, Buxton Fringe has good reasons to be quietly confident. If their fortunes carry on running in line with Brighton's, they should expect good ticket sales and patronage if Brighton's precedent is remotely anything to go by. The worst-case scenario I can think of is if the mostly older audience at Buxton are more reluctant to return than their Brighton counterparts, but we should find out in the next few days if this is the case.
Anyway, let's get to business. What is worth watching?
Notable productions
Firstly, one thing notable by its absence: there isn't much in the of online productions this time. Buxton Fringe 2020 was notable for managing to hastily build an online programme based around the community built up around previous years
One small change persists though. Although Buxton is well on the way to getting back to normal, there aren't quite enough listings to sustain my usual categories of Safe Choice and Bold Choice. So this time there is a single list, that also takes in listings other than theatre. We have:
Jekyll and Hyde: A One-Woman Show
I have failed to coincide with this play at two Brighton Fringes now, but I've been overwhelming praise from people who have. For Buxtonians not up to speed with Brighton events, Sweet Productions is the in-house productions arm of Sweet Venues (one of the major Brighton Fringe venues), and Heather-Rose Andrews has a very strong following in Brighton.
Billed as "class, terror and hypocrisy in Victorian London", this story looks like an interesting one to do as a gender-swap – there's nothing to stop a Ms. Jekyll have exactly the same character as a Mr. Jekyll, but society (especially a Victorian one) certain would treat a Ms. Jekyll differently. Heather-Rose Andrews specialises in Gothic horror, so this one should be right up her street. This is running 16th-17th July at The Old Clubhouse at 2 p.m.
A
nother specialist in Gothic horror, but one more familiar to Buxton regulars is Off-Off-Off-Broadway. The theatre company of writer/performer Polis Loizou, he's brought a lot of his plays in the last few years, and even the time he was just a guest poet in someone else's production it still felt like it had been written for him.
Not to be confused with Fantastic Mr. Fox (coincidentally on the same days in Grinlow Woods), this is a retelling of a little-known folk tale about "a headstrong young woman, her secretive fiance, and his deadly secret". Still not sure who is Mr. Fox, but you can find out at The Old Clubhouse on the 8th, 10th, 11th & 12th July, various times.
The Virtuous Burglar
Whilst most fringe regulars have made their name with various brands of new writing, Sudden Impulse Theatre Company has made their name with high-standard performances of more well-known plays, and they're already back to bringing two productions per fringe. This year, the one that grabs my attention is a Dario Fo play. Dario Fo was a political writer of his time, but he was an interesting writer in that he was just as likely to call out the hypocrisy on his own side as the greed on the other side.
The Virtuous Burglar, however, is one of his farces. A burglar is busy burgling a flat mind his own business when the owner comes back with his mistress, and thinks he can get out of this by posing as that woman's husband – and then there is apparently an arrival of lots of other spouses and lover and exes. This is at United Reform Church on the 17th – 24th July (not 19th or 22nd) at 7.30 p.m.
Mike Raffone's Great Green Gameshow Giveaway
I'm a theatre reviewer rather than a comedy reviewer, but Mike Raffone stood out as one as one of the most madcap character comedians, with audience participation extending to literally everybody. I guess that level of participation is out of the question at the moment, so this year he's being a gameshow host, which he should take to perfectly. He's gone froma solo show to a two hander because all game show hosts need a glamorous assistant – no, wait a second, the fringe listing says Charlotti is his "unglamorous assistant". This should be interesting. It's at The Old Clubhouse, on 9th, 17th & 18th July, various times.
When a piano and a story ran into a song
I pick up on music even less than I pick up on comedy, but I've become a fan of Pieter Egirega in the last couple of years. There's quite a big scene of new music jazz, but for some reason a lot of these new songs appear to be random chord sequences played loudly. Egirega's music, on the other hand, connected with me after just a few bars. He's also quite experimental in how he presents his work, usually with some sort of visual effects and spoken word. This time it's a collaboration with Chalres Ormrod, who apparently offers Deep Purple on kazoo and tenor saw. Definitely upping the experimental element. Green Man Gallery, 13th & 17th June at 8.30 p.m. then 21st & 22nd June at 7.30 p.m.
And now, an even rarer foray into the Film section, because Three's Company have ventured away from their favourite categories of Theatre and Comedy. For Buxton newbies, Three's Company is the producing arm of Underground Venues, with a partnership of writer Tom Crawshaw, and usual-director, but this film features a rare appearance from third member Michael Grady-Hall.
Three's Company have been consistently good over theatre, film, impromptu comedy and even Zoom. However, I suspect this may be a departure from their usual format of surrealistic comedy and do something more serious, which they have also been consistently good with. This is described as a premiere rather than a full run, and I take it this will be available online at some point, but these screenings are at The Old Clubhouse at 8th, 11th, 13th & 19th July, various times.
Nathan Cassidy earns a spot simply for turning up in the year that everyone assumed would be impossible. At the time of registering, it was only possible to perform within a grop of six, lifted at the last moment – but anyone who displays that level of determination gets my respect. Bumblebee is a new routine, and Cassidy certain keeps his themes ambitious, this one somehow featuring chasing a burglar to The Flight of the Bumblebee. I've no idea how this works in a comedy set, but it should fun finding out. Running at The Old Clubhouse on 17th & 18th July at 7.00 p.m.
And one notable production nearby …
I've been looking for an opportunity to promote this, but as Stoke (actually Newcastle-under-Lyme) is juts a bus ride away, this looks like the right place to go.
Coppelia: A Mystery
W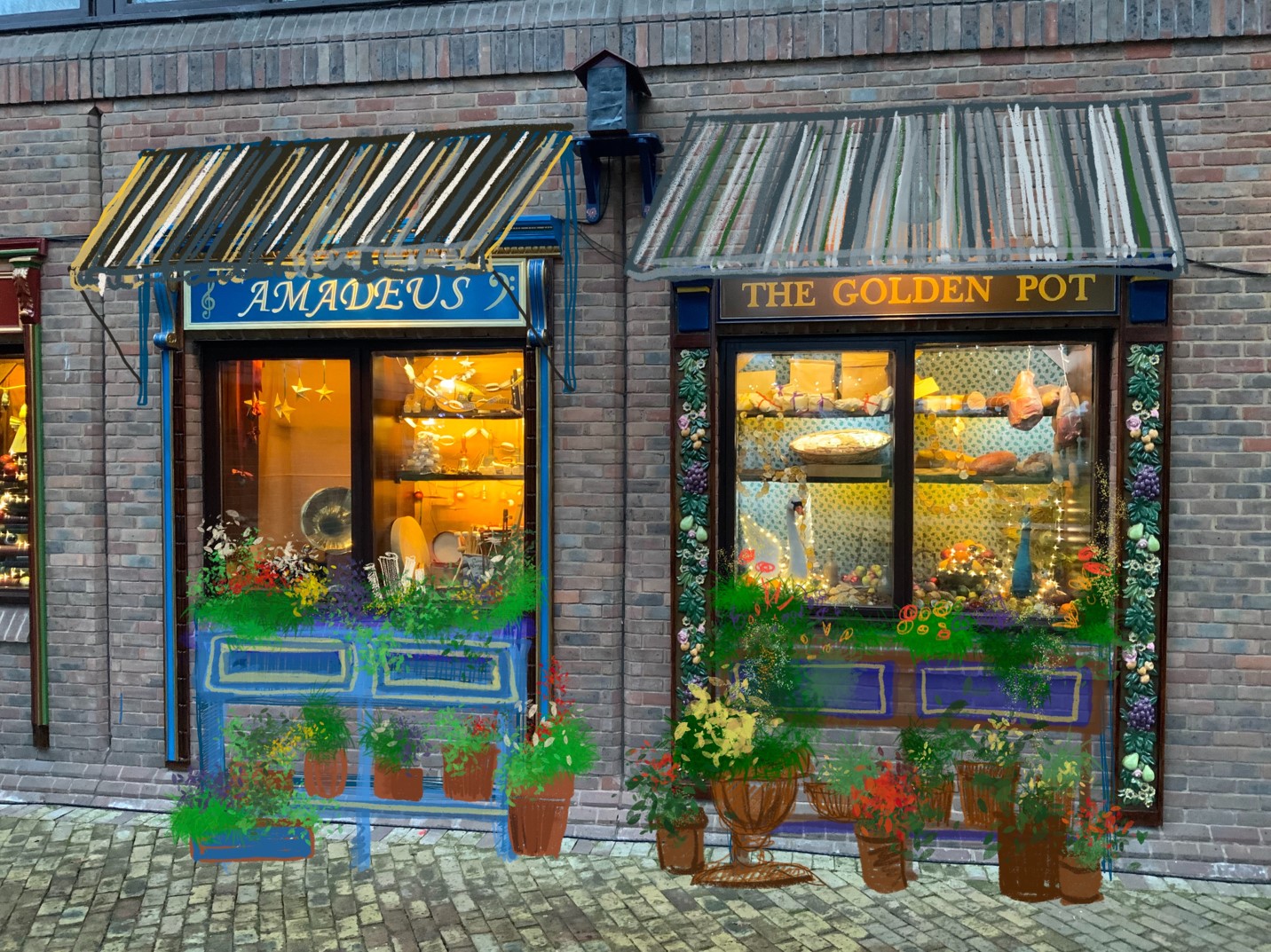 hilst the Stephen Joseph Theatre had a good Christmas run with The Snow Queen, its sister theatre the New Vic was not so lucky and full foul of Tier 3. It was supposed to be performed mostly outside the theatre, and having gone through the trouble of setting everything up, they made the best out of the situation and created an extended 8-minute trailer, which looked excellent, helped along by a superb musical score. Please, I hoped, don;t let the New Vic give up now.
Well, it's been postponed twice, but it's now here for the summer holidays instead of the Christmas or Easter ones. It's been reinvented as a summer play, rather than the heavy Christmas theme featured in the trailer, but I suppose it's a bit much to expect people to believe it's the depths on winter whilst outdoors in the middle of July. This runs 16th July to 7th August (not Sundays) at the New Vic with multiple performances each day. High hopes here that it's worth the wait.
And that's all. No decision yet on when I'll be coming – long story, sorry, managing a bit of a crisis here – but hope to see you soon.