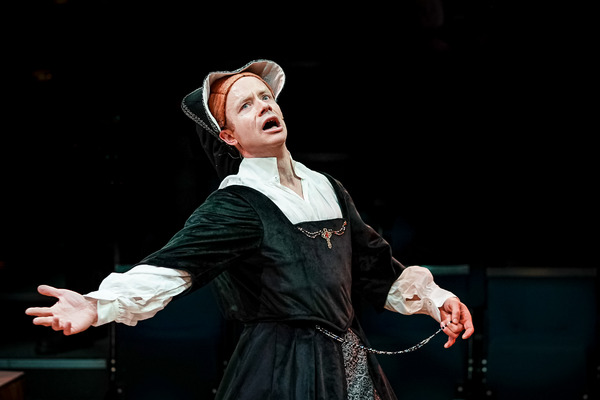 Already a surefire hit for a New Vic Christmas production, the re-instatement of one historical character is a show-stealer.
Before everything got interrupted by the event, I had a a backlog of reviews, which I decided to clear as and when the respective theatres starting moving back to life. First off the mark is the New Vic, so let's catch up on their Christmas production back in January. Before The Event. (Remember, don't think about The Event.)
This is common knowledge to the New Vic regulars, but for the rest of my followers, the New Vic has one of the most lucrative Christmas seasons around. Whilst most pantos will settle for a run of six weeks or so, the New Vic runs for almost three months, due in a large part to attracting every school in Staffordshire (more or less). And with good reason too: artistic director Theresa Heskins has made this one of her top specialities. Last year's Wind in the Willows showed what she is capable of producing (made even more impressive by a minor ensemble actor standing in for Mr. Toad at the last moment and making it look like the part had been written for him all along), and this year it's the turn of the classic tale The Prince and the Pauper.
Mark Twain, best known for Tom Sawyer and Huckleberry Finn, wrote this tale as a foray into "historical fiction" with his fictionalised story of boy king Edward VI and a street child he trades places with. However, being American, Mr Twain wasn't that clued up on British Tudor history, whilst on this side of the pond every child has Divorced Behead Died etc. drilled in history lessons. As a result, some of the historical characters are people who we Brits neither recognise nor care about, whilst some better-known figures don't really feature – and this is where Theresa Heskins takes the opportunity to make her mark. Out go a few stuffy Palace officials, and in come Princesses Mary and Elizabeth – and it's future Mary who steals the show.
Continue reading